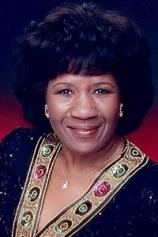 Deloris Jordan, the mother of basketball star Michael Jordan and four other children, once worked as a bank teller, but is now known as an inspirational author and speaker. Jordan is regarded as an advocate for children and families with her work through the James Jordan Foundation in Chicago, Illinois, as well as the Jordan Institute for Families at the University of North Carolina at Chapel Hill. Her book, Family First, highlights the seven principles of parenting and what it takes to raise an accomplished family in a challenging world.
Deloris Jordan has also devoted much of her time to being an acclaimed children's author. Many of her children's books are collaborations with her daughter, Roslyn, providing insights into motivated, driven attitude of the Jordan family. Her inspirational books encourage children to overcome obstacles, strive to achieve their goals and work hard! Dream Big is a picture book that follows the life of a young Michael Jordan as he turns his dreams of becoming a basketball star into reality.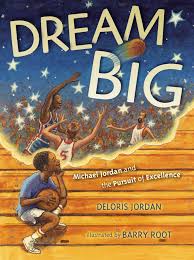 True testaments of patience, hard work and determination from the perspective of the Jordan family make up Salt in His Shoes. It's a heartwarming story about how any family that works together can help a child accomplish his or her goals.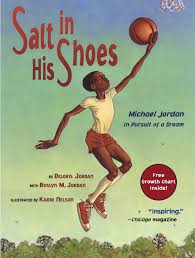 Michael's Golden Rules teaches children the value of teamwork, doing your best and friendship while relaying to children that winning is not the only thing that makes a champion!
The power of a mother's love is celebrated in Jordan's reassuring book, Did I Tell You I Love You Today? Children are encouraged to remember that there are many ways to cherish those we love, whether they're near or far.
Deloris Jordan's books also reflect her faith and beliefs, as well as an openness to celebrate the faiths and beliefs of others. The touching story, Baby Blessings: A Prayer for the Day You Are Born, emphasizes the bonds of family and the blessings new parents wish for their children throughout their lives. A Child's Book of Prayers and Blessings: From Faiths and Cultures Around the World motivates children to reflect on the larger world around them and to remember the joys of life.