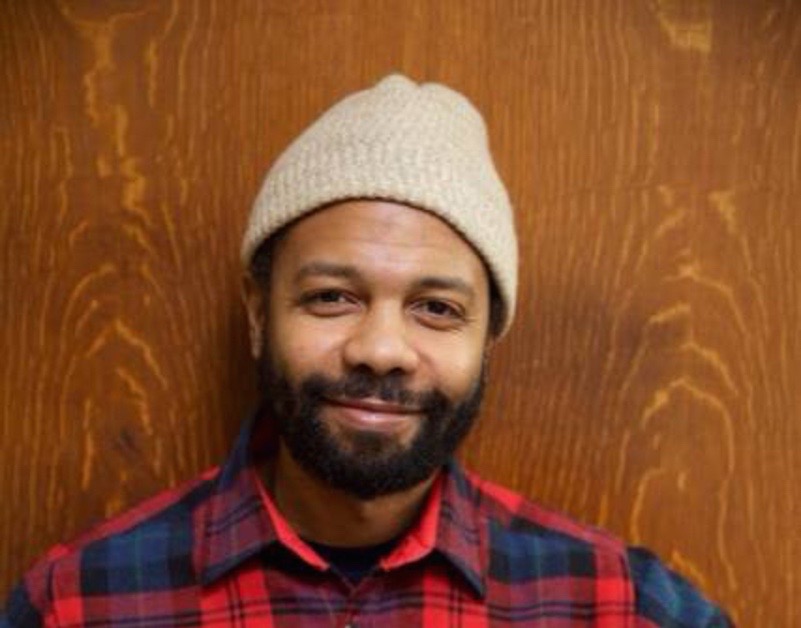 As a young child, Javaka Steptoe served as a model and was the inspiration behind much of the artwork created by his esteemed father, the late John Steptoe. However, the young model went on to establish himself as an outstanding book creator in his own right.
Javaka Steptoe's debut picture book, In Daddy's Arms I Am Tall: African Americans Celebrating Fathers (Lee & Low Books, ), earned him a Coretta Scott King Illustrator Award, in addition to a nomination for Outstanding Children's Literature Work at the 1998 NAACP Image Awards. Since that time, Steptoe has illustrated and/or written more than an dozen books for youth readers, collaborating with some of the top names in the business—Walter Dean Myers, Nikki Grimes, Karen English.
This past January, Steptoe won the 2017 Caldecott Medal for his picture book biography Radiant Child: The Story of Young Artist Jean-Michel Basquiat (Little, Brown), more than thirty years after his father won two Caldecott Honors. The book won many other honors, too, including the 2017 Coretta Scott King Illustrator Award, and multiple starred reviews.
Today we present Javaka Steptoe: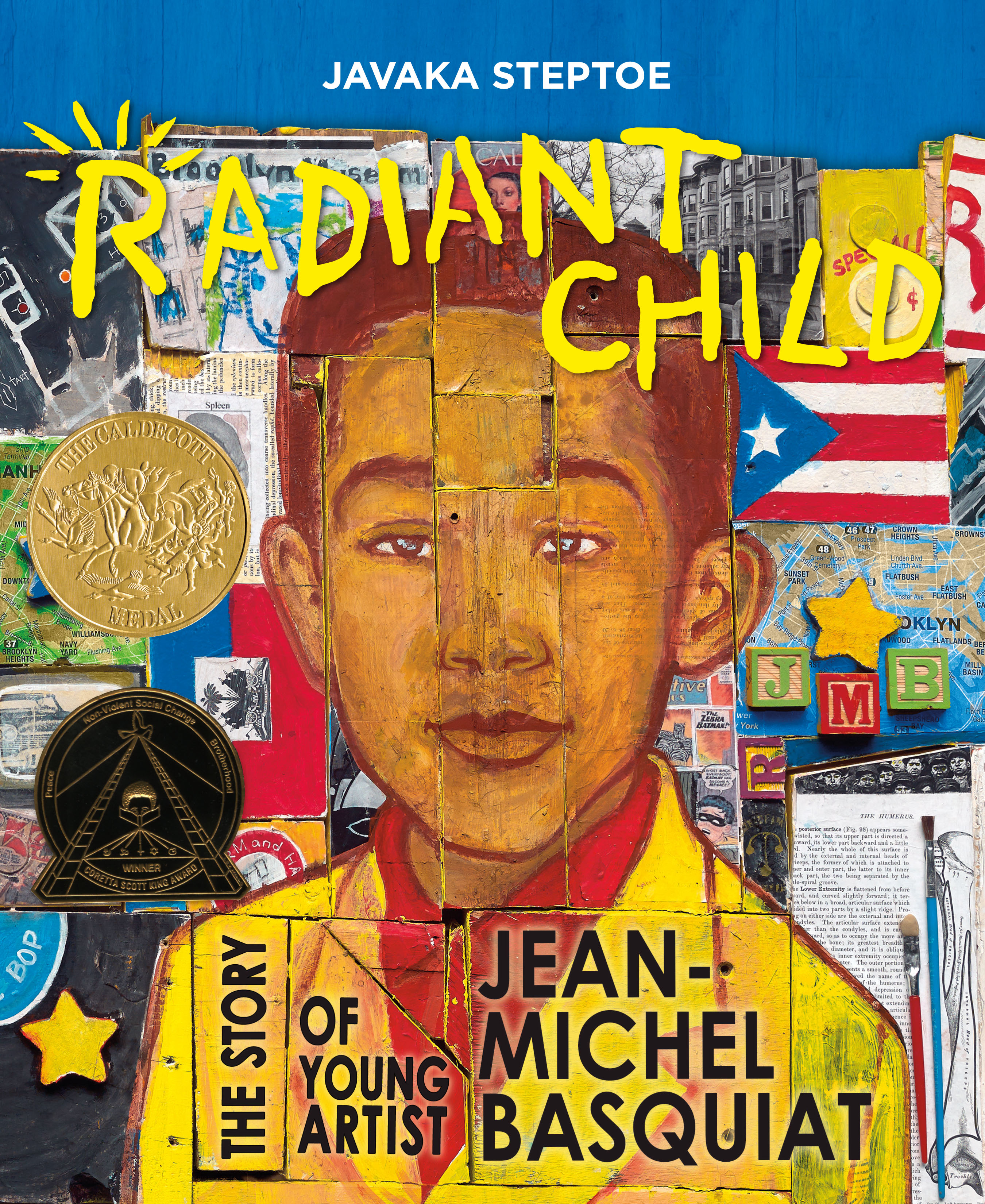 Guest Post by Javaka Steptoe
The Journey
I am a second-generation artist, author illustrator.  Not sure if talent is something that gets passed down through the bones to one, or more child, or if it skips a generation but somehow the baton was passed to me. As a child I sat at my parents feet drawing and painting and asking questions on how to put the thoughts inside my head into physical form. This was just a part of me.  It was not something I just did when I was mad and had to get my feelings out, it was just how I breathed.  
On a spring day in 1992 at the behest of family friend Pat Cummings, I found myself at Lee & Low books with a very unprofessional portfolio.  In it, amidst a mountain of artwork were several drawings of children with men.  These included, a principal escorting two children to the office, a young child being carried on his fathers shoulders, and an adolescent looking back at his neighborhood in front of a car loaded with his family's possessions. I believe these drawings became the inspiration for what was to become my first book "In Daddy's Arms I am Tall."   
The Back Story
My latest book Radiant Child: The Story of Young Artist Jean-Michele Basquiat was a force that created itself. I first had thoughts of creating a Basquiat book during a retrospective at the Brooklyn Museum in 2005.  Fast forward 5 years to 2010 my excitement about jean Michel was renewed after watching "Radiant Child" A documentary by Tamara Davis. Centered around unearthed Basquiat footage intersperse with interviews of collectors, historians, and artist; I was able to gain new knowledge of the politics and inner workings of his life. It also gave me greater clarity on how his mother influenced his art.  Their relationship became the focal point of the story.
Once I figured that out I then spoke to my agent about the idea and he got excited. Then he was having dinner with Cindy Egan who at the time was an editor at Little, Brown.  She recently saw Radiant Child so the subject of Basquiat came up.  In the middle of their conversation she said, "someone should do a children's book about Basquiat."  I could not have made up a better story.
The Inspiration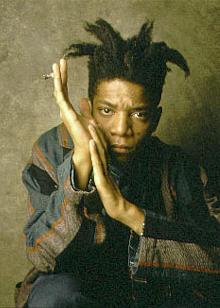 "I don't think about art when I'm working. I try to think about life." Jean-Michel Basquiat
Life inspires me, when I illustrate I think about life. I use my memory and if i have no context I seek encounters and situations that will  help me understand. I think about the myriad stories that are happening at any moment in time in any illustration.  Those are the things that make a good piece of art great. If you are only creating the words of the author when your illustrating then you are doing a disservice to the story.
The Process
My process is step by step. I start with an idea, then I research and brainstorm to see what I can discover.  With Radiant Child I had the initial idea of creating a book about Basquiat.  I knew I wanted to focus on his childhood but I had to find what I call the meat of the story.  This was the thing that the story could not do without. The meat came when I found the quote "my mother gave me the primary things my artwork came from her." It explained so much about Basquiat and his actions. You could never say you knew Basquiat if you did not know this.  At this point I created a lose outline then wrote and edited and wrote until I had something to show. 
The Buzz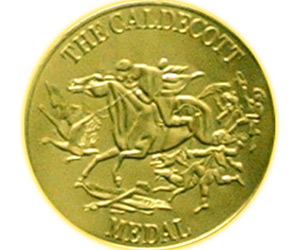 The response to the new book has been incredible.  Winning both the CSK and the Caldecott Medal is mind blowing.  I'm still figuring out what this means for my life, but I do know that this will give me more access and the ability to create the projects that I am passionate about.