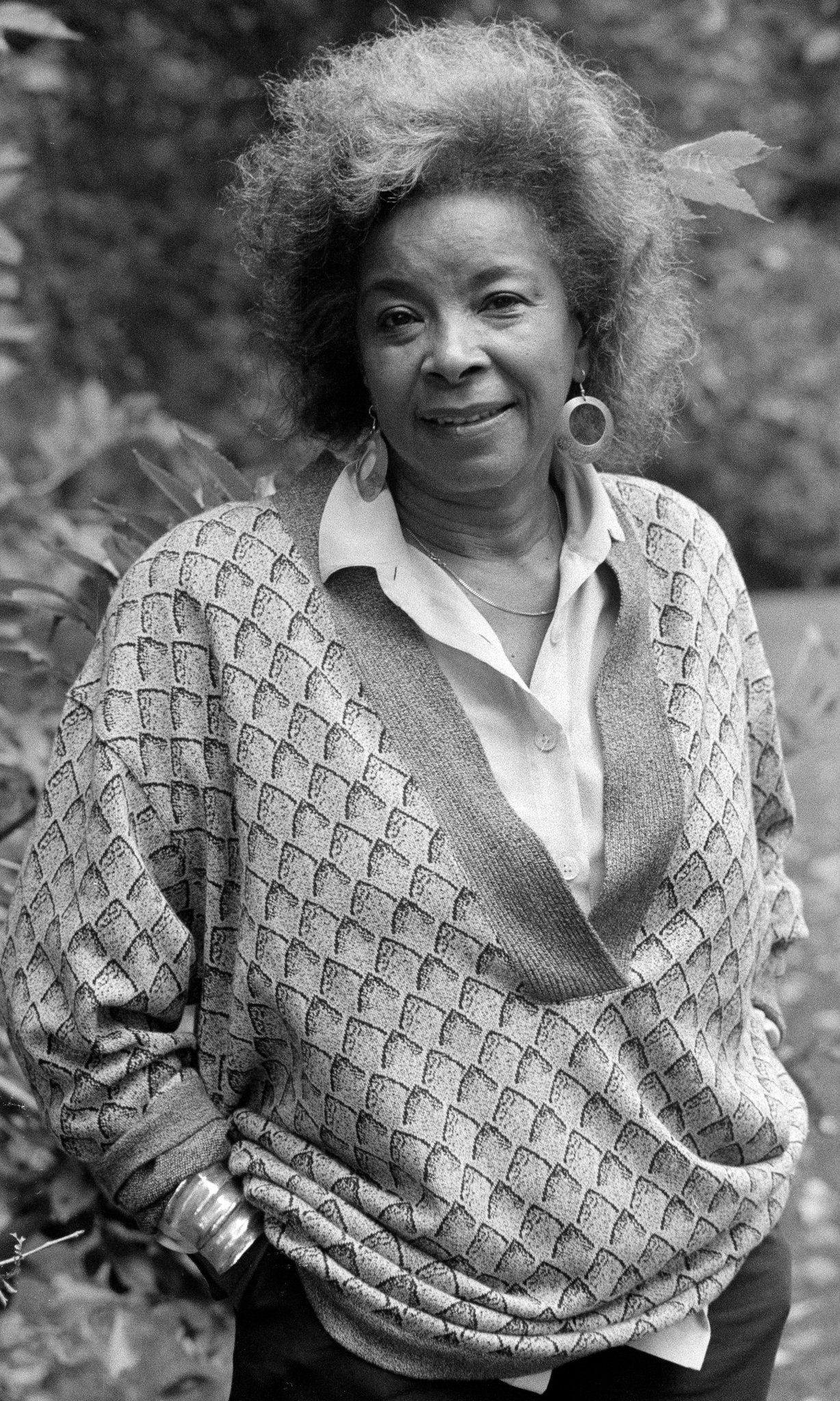 Most people have never heard of Rosa Guy (rhymes with "key"), but she has been influential in developing the careers of many writers despite her relative obscurity. Guy was born in Trinidad & Tobago and raised in Harlem from age 7. After the death of her father, and because her older sister was ill, Guy left school at age 14 to take on factory work. She studied acting at the American Negro Theater in the 1940s before she turned to writing.
In 1950, she was one of the founders (the only woman) of the Harlem Writer's Guild. Their mission to develop works by writers of the African diaspora helped literary greats including Ossie Davis, Audre Lorde, Maya Angelou, Sidney Poitier, and Walter Dean Myers. In 1977, the group was honored by the United Nations Society of Writers, and by 1986, founder John Oliver Killens estimated that their members "had produced over 300 published works of fiction, non-fiction, poetry, plays, and screen plays."
Guy's writing career began with a novel for adults, BIRD AT MY WINDOW (1966). It is "set in Harlem and examines the relationship between black mothers and their children, as well as the social forces that foster the demoralization of black men." It was one of the first novels to be published by a Harlem Writers Guild member. Guy next turned to a work of nonfiction, editing CHILDREN OF LONGING (1970), a compilation of essays by black teens and young adults which "graphically depict the experiences of growing up in a hostile world."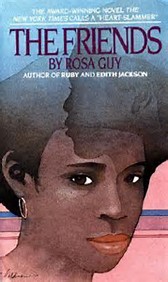 Then came her best-known work, THE FRIENDS (1973), the first of a trilogy followed by RUBY (1976), and EDITH JACKSON (1978), all dealing with the lives of adolescent Black girls in New York, the first two from the perspective of Black Caribbean girls adjusting to American culture. Alice Walker called THE FRIENDS a "heart-slammer." Both the series, and Guy herself garnered praise from critics and her peers. "She's never afraid of the truth," Maya Angelou once said. "Some writers dress the truth in a kind of elegant language, so it doesn't seem quite so blatant, so harsh, so raw. But Rosa was not afraid of that."
Another trilogy, THE DISAPPEARANCE (1979), NEW GUYS AROUND THE BLOCK (1983), and AND I HEARD A BIRD SING (1987) also called THE IMAMU JONES MYSTERIES, are about a Harlem teen who finds himself in and out of trouble—and jail—in an emotional and social landscape that still resonates today.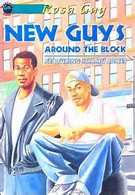 Standalone young adult novels include MIRROR OF HER OWN (1981), a coming of age story about eighteen-year-old Mary Abbot and THE MUSIC OF SUMMER (1992) which dealt with colorism viewed from the perspective of the darkest-skinned girl in a group of teens during a summer on Cape Cod. For younger readers, Guy wrote PARIS, PEE WEE AND BIG DOG (1984) about ten-year-old Paris and his friends on one adventurous and unsupervised day in New York City, and THE UPS AND DOWNS OF CARL DAVIS III (1992) about a Harlem boy who moves to live with his grandmother in South Carolina.
Guy also wrote picture books. In MOTHER CROCODILE: "MAMAN-CAIMAN" (1988), Guy retold a series of African folktales. The book won a Coretta Scott King Award for the illustrations by John Steptoe. BILLY THE GREAT (1992) explored what happens when parents have different plans for a kid's future than the kid himself.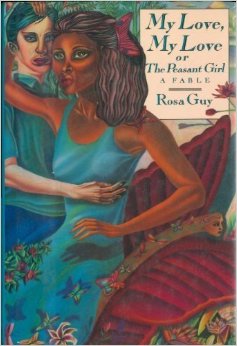 In between, Guy continued to write for adults. A MEASURE OF TIME (1983) once again delved into her personal experiences living in Harlem, and MY LOVE, MY LOVE, OR THE PEASANT GIRL (1985), which has been described as The Little Mermaid meets Romeo and Juliet, was adapted for stage. It was nominated for eight Tony Awards, a Drama Desk Award, and won the Theatre World Award, as well as the Olivier Award for Best New Musical for the UK production. A Broadway revival was in the works as of 2016.
Guy's influence on me goes back to my arrival in New York City at age 15, feeling awkward and terrified, and then happening on a copy of THE FRIENDS in the Brooklyn Public Library. The main character Phylissia was literally me in print. The book changed several things for me: first, I didn't feel like I was alone in my attempts to fit in as a Caribbean immigrant. Second, though I had always wanted to be a writer, I had not considered writing for children. THE FRIENDS changed the trajectory of my writing career.
Guy died in 2012 of cancer. While her work never became as popular as Walter Dean Myers in the kidlit industry, it was certainly as important, and she herself may have been more influential in the number of writers she helped to develop.
Sources:
Fox Margalit. "Rosa Guy, 89, Author of Forthight Novels for Young People, Dies," The New York Times, June 7, 2012, http://www.nytimes.com/2012/06/07/books/rosa-guy-89-author-of-forthright-novels-for-young-people.html
"Rosa Guy American Author." Encyclopedia Britannica. Accessed February 17, 2017, https://www.britannica.com/biography/Rosa-Guy#ref1047496
Review of Children of Longing by Rosa Guy, Kirkus, October 28, 1971, https://www.kirkusreviews.com/book-reviews/rosa-ed-guy/children-of-longing/
Viagas, Robert. "Once on this Island Revival Aiming for Broadway, Directed by Michael Arden." Playbill, August 30, 2016, http://www.playbill.com/article/once-on-this-island-revival-aiming-for-broadway