It's FEBRUARY!
January was basically whiplash, right? Or is that just me?
Things have been moving so quickly around here that we're doing throwback posts this year for 28 Days Later instead of our usual new posts. And I have week 1. Yay me! For my 7 days I will be highlighting writers from the Caribbean or who have Caribbean parentage. First up is one of my favorite writers, Kacen Callender, who we highlighted back in 2018.
As a Trinidadian-American writer, it's particularly thrilling to see children's books set in the Caribbean. The moment I saw the cover for HURRICANE CHILD, I was excited. Then the starred reviews started coming in. Kirkus wrote, "Callender draws readers in and makes them identify with Caroline's angst and sorrow and joy and pain," and School Library Journal called the story "an excellent and nuanced coming-of-age tale."
Kacen's post about their process and their particular take on the industry from the inside–they are an associate editor at Hachette–gives you the full scoop on where African-American kidlit is now and where Kacen thinks it needs to go in the future.
Below, Kacen talks about their journey to publication, gives us a taste of what we can expect from HURRICANE CHILD, touts one of their own authors, and has helpful information about the industry.
THE JOURNEY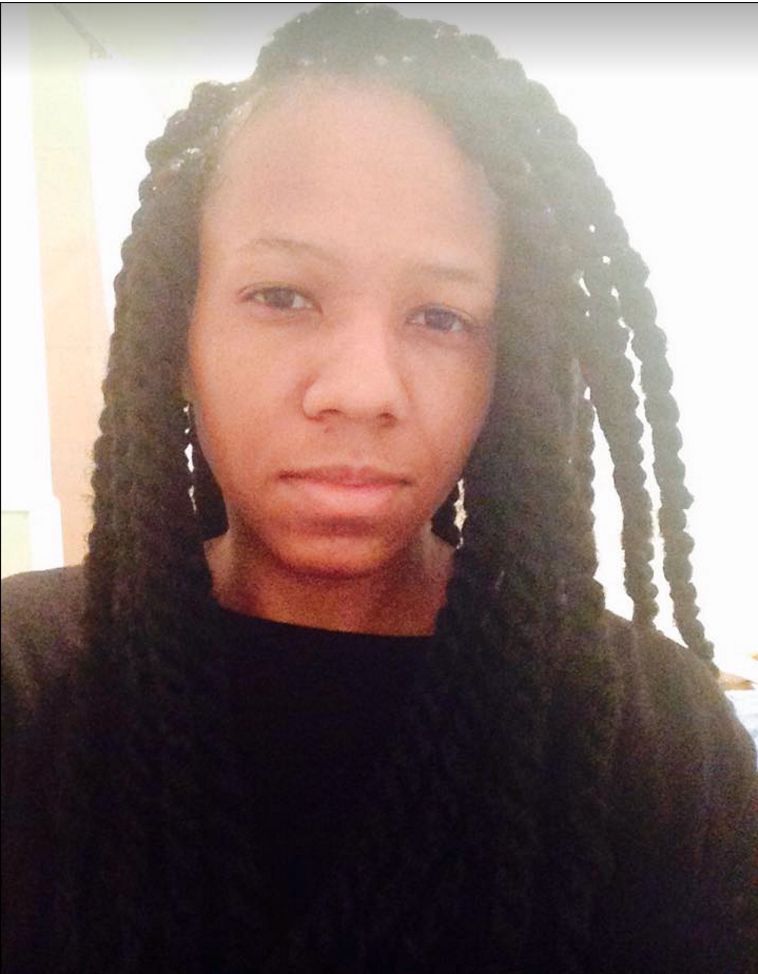 My mother has had poetry published and was an English teacher for over fifteen years, before she became an assistant principal, so I've always been surrounded by books. Reading together at night (RAMONA, HARRY POTTER, ANIMORPHS) was our favorite pastime. But I, like many marginalized authors, had difficulty finding myself in stories. Cassie from the Animorphs series was the first I'd seen a black main character.
I started my personal mission to create more diversity in children's books in college, and my mom was supportive of my many years of attempting to write manuscripts and attempting to find an agent. I queried two full novels before I attended The New School's MFA Writing for Children program, which helped me find an internship at Little, Brown Books for Young Readers, which became a full-time job. Somehow, the added stress of a 9-5 sparked even more motivation in me, and I began a rigorous schedule of waking up in the early hours to write. My busiest and most productive months were when I woke up at 4am to write. (I'm trying to return to that schedule!)
I queried Beth Phelan (now of Gallt & Zacker) with an MG sci-fi, and she offered me representation. The novel didn't sell, but I'd already begun working on the beginnings of what would be HURRICANE CHILD, looking to pieces of many of the old manuscripts that will never see the light of day, pulling the strongest writing to build Caroline's story.
THE BACKSTORY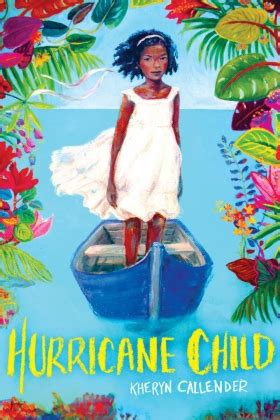 Hurricane Child is about twelve-year-old Caroline Murphy's search for her missing mother in the US Virgin Islands. Caroline thinks that her mother has been taken away to the spirit world by a spirit called "the woman in black." In Caroline's search to find her mother, she meets a new classmate named Kalinda, and begins to develop feelings for her. Together they set out to search for Caroline's mother while a hurricane bears down on the islands.
Hurricane Child was written out of my experiences growing up in St. Thomas of the US Virgin Islands. Like Caroline, I'm also a hurricane child—someone who was born within a week or so of a hurricane—and I grew up hearing the same teasing idea that Caroline does: being a hurricane child is unlucky. It felt that way as a child. The islands are paradise, but I'd been lonely and isolated for many years. I decided to write Hurricane Child for anyone else who might be in the islands, lonely and different, so that they would know they're not alone. Hurricane Child is available for pre-order now and comes out on March 27th.
THIS IS KIND OF AN EPIC LOVE STORY, my debut YA, is about sixteen-year-old Nathan Bird, an aspiring screenwriter who has seen the demise of too many real-life relationships to believe in happy endings (including his own with his best friend and ex-girlfriend), but must confront feelings for his childhood friend, Oliver James Hernández, when Ollie moves back to their neighborhood.
EPIC LOVE STORY is the rom-com I would've wanted (and still want to see more of) as a queer teen of color. There will always be a need for coming out stories and difficult stories of adversity because of identity, like HURRICANE CHILD—but especially now, with so much real adversity queer people of color already struggle with, I think there's now an equal need for reminders that happiness and epic love stories are possible and do exist for people like us as well. THIS IS KIND OF AN EPIC LOVE STORY is available in fall of this year. (Check out the cover reveal on February 14th on Pop! Goes the Reader!)
UNDER THE RADAR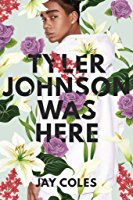 Jay Coles isn't exactly under the radar these days, but I'm so proud to have acquired and edited his important and necessary novel, TYLER JOHNSON WAS HERE, and want to make sure everyone knows his name, and to look out for his book, which comes out March 20th. Here's a description:
When Marvin Johnson's twin, Tyler, goes to a party, Marvin decides to tag along to keep an eye on his brother. But what starts as harmless fun turns into a shooting, followed by a police raid.
The next day, Tyler has gone missing, and it's up to Marvin to find him. But when Tyler is found dead, a video leaked online tells an even more chilling story: Tyler has been shot and killed by a police officer. Terrified as his mother unravels and mourning a brother who is now a hashtag, Marvin must learn what justice and freedom really mean.
The novel is heartbreaking and wholly captures what it feels like as a Black American—the anger, the sadness, and the hope for a better tomorrow.
THE STATE OF THE INDUSTRY
The state of the industry in regards to African-American kidlit is the best it's ever been, thanks to incredible writers and activists like Angie Thomas, Dhonielle Clayton, and more—but there's still work to be done. There need to be more people of color working in publishing, applying for internships and assistant positions, to help acquire stories that might not otherwise be acquired. Just this past weekend, I and another editor realized that, in all of the kidlit publishing industry in the United States, there are only eight black acquiring editors, myself included. This is horrible, and needs to change—but it can only change with your help!
I really encourage people of color hoping to break into the industry to apply for as many publishing internships as possible, to continue adding onto your resume as you apply for assistant positions. If living in a place that is not NYC, I know that this can be difficult, but there are also a lot of remote internships, especially for literary agencies. We Need Diverse Books also features a wonderful Internship Grant—you can learn more about that here: https://diversebooks.org/our-programs/internship-grants/.
I would also encourage you to reach out to editors for informational interviews, even if it's only over the phone. I am always happy to give advice to anyone hoping to break into the industry—feel free to contact me at Kheryn.Callender@hbgusa.com, and we can set up a phone call, or meet for coffee. I know that most editors are happy to help as well, so please reach out to us—it never hurts to ask!
There also needs to be more intersectionality—more queer and disabled people of color of different economic statuses and different religions, gender identities, and more. There isn't just one way to be black, and as long as we're working for more diversity, these intersectional identities and stories need to be found and told.