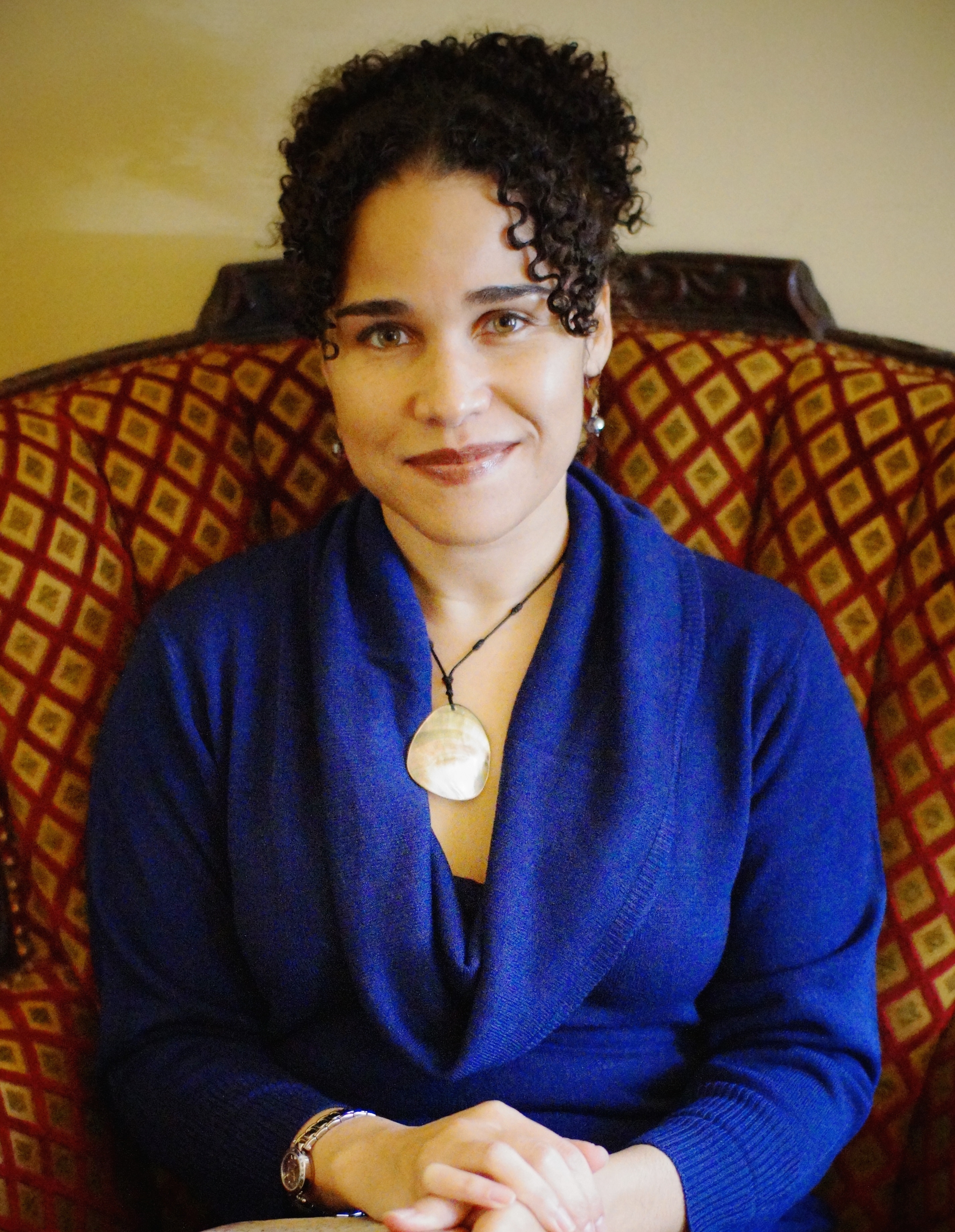 At this time of year, people search for inspiring holiday books to share with children. Finding one that celebrates the beauty of the season and showcases our world's diversity is a treasure. We are proud to feature a stunning addition to this collection.
Award-winning author, scholar and activist Zetta Elliott's new picture book, Let the Faithful Come, is a lyrical nativity story with imagery inspired by the plight of Syrian refugees. A celebration of faith and a call for social justice, Zetta's book reminds us of our duty to show love to each other not just at the holidays but every day.
Please join us in welcoming Zetta back to The Brown Bookshelf. Here, she shares with us the splendor of Let The Faithful Come.
When a bright star shines
on a dark, silent night,
let the faithful come.
I recently spent five days as a guest of the Arkansas Council of Teachers of English Language Arts (ACTELA). For the first four days, I led writing workshops and gave book talks to students and educators in the northern part of the state. Then I was taken to Little Rock for the A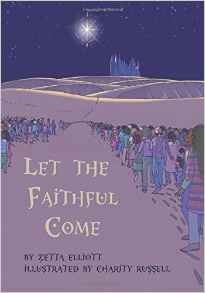 kansas Curriculum Conference where I gave the luncheon keynote address to an audience of about a hundred English teachers. I concluded my presentation with a reading of my latest picture book, Let the Faithful Come. I read the 300-word nativity story with calm confidence, knowing I was "preaching to the choir" in the so-called Bible Belt.
I come from a family of preachers and teachers. Though he considered becoming a minister while attending Bible College, my father instead became a high school teacher. My mother taught kindergarten for over 30 years, and I was one of the many students who benefited from her expertise. I met a veteran educator recently and we talked for a long while about the importance of including diversity in teacher training. Before we parted she narrowed her eyes at me and asked, "What do your parents do?" I didn't have to tell her they were teachers—it shows! I've worked with kids for over 25 years, and I've taught at the college level for close to a decade. I inherited a love of learning from my parents but my storytelling skills come from my grandparents.
From places high and low,
across deserts and over seas,
let the faithful follow that glorious star.
Let them come.
Both of my mother's parents were preachers in the Pilgrim Holiness Church, though my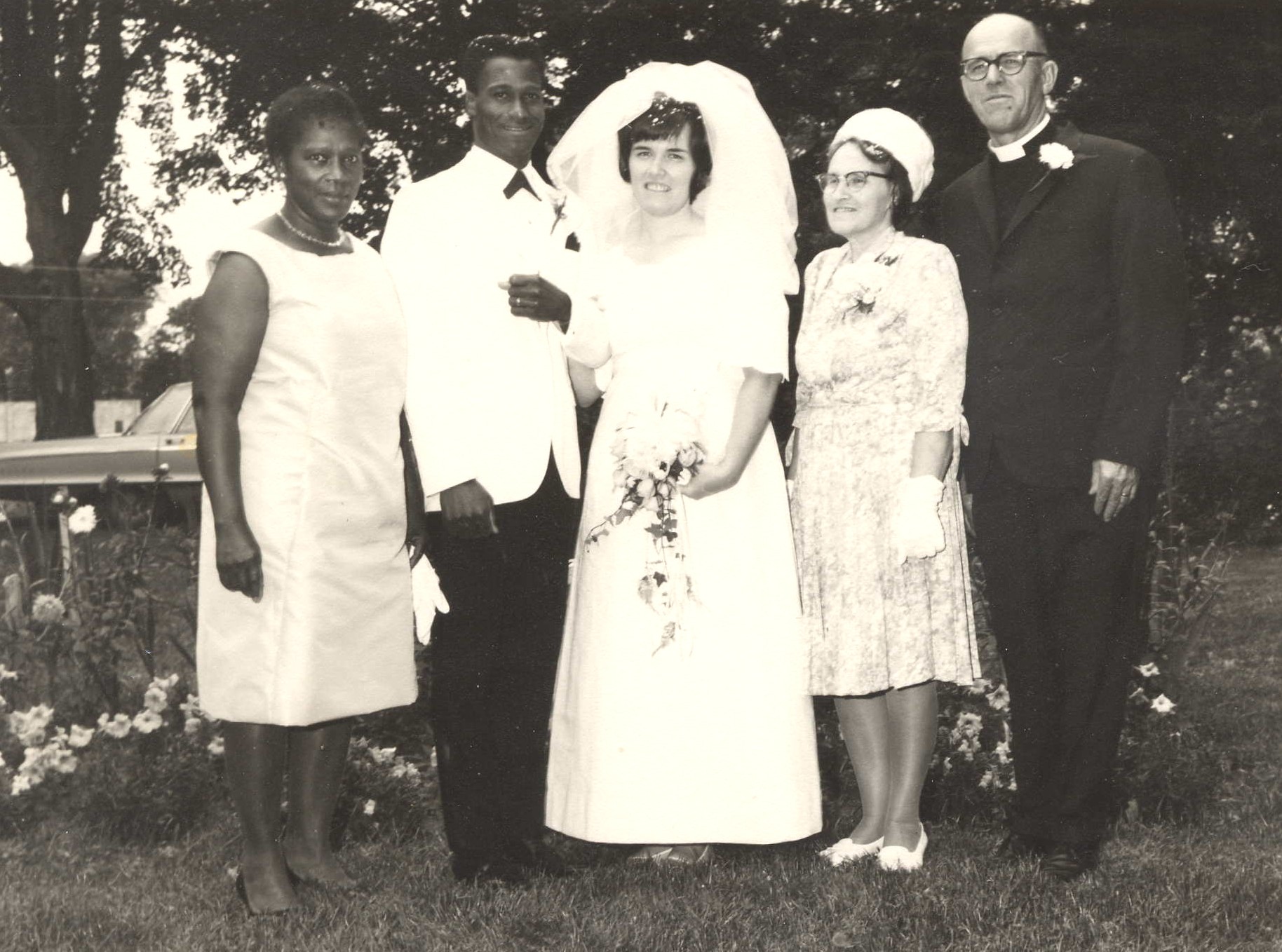 grandfather was later ordained in the United Church. My grandmother stopped preaching once she got married, but proudly shared with anyone who would listen that her great-grandfather was the nephew of Bishop Richard Allen, founder of the AME Church. Together my grandparents had nine children; four of the five sons became United Church ministers, two of the four daughters married ministers, and one went on to become a United Church minister herself. Unlike most of my twenty-five cousins, I didn't grow up as a PK (preacher's kid) but I belonged to a large, devout family and religion played a big role in our frequent gatherings and holiday celebrations.
Christmas was—and remains—my favorite time of year. And though stockings and Santa had their place in our home, it was always impressed upon me that we were really celebrating the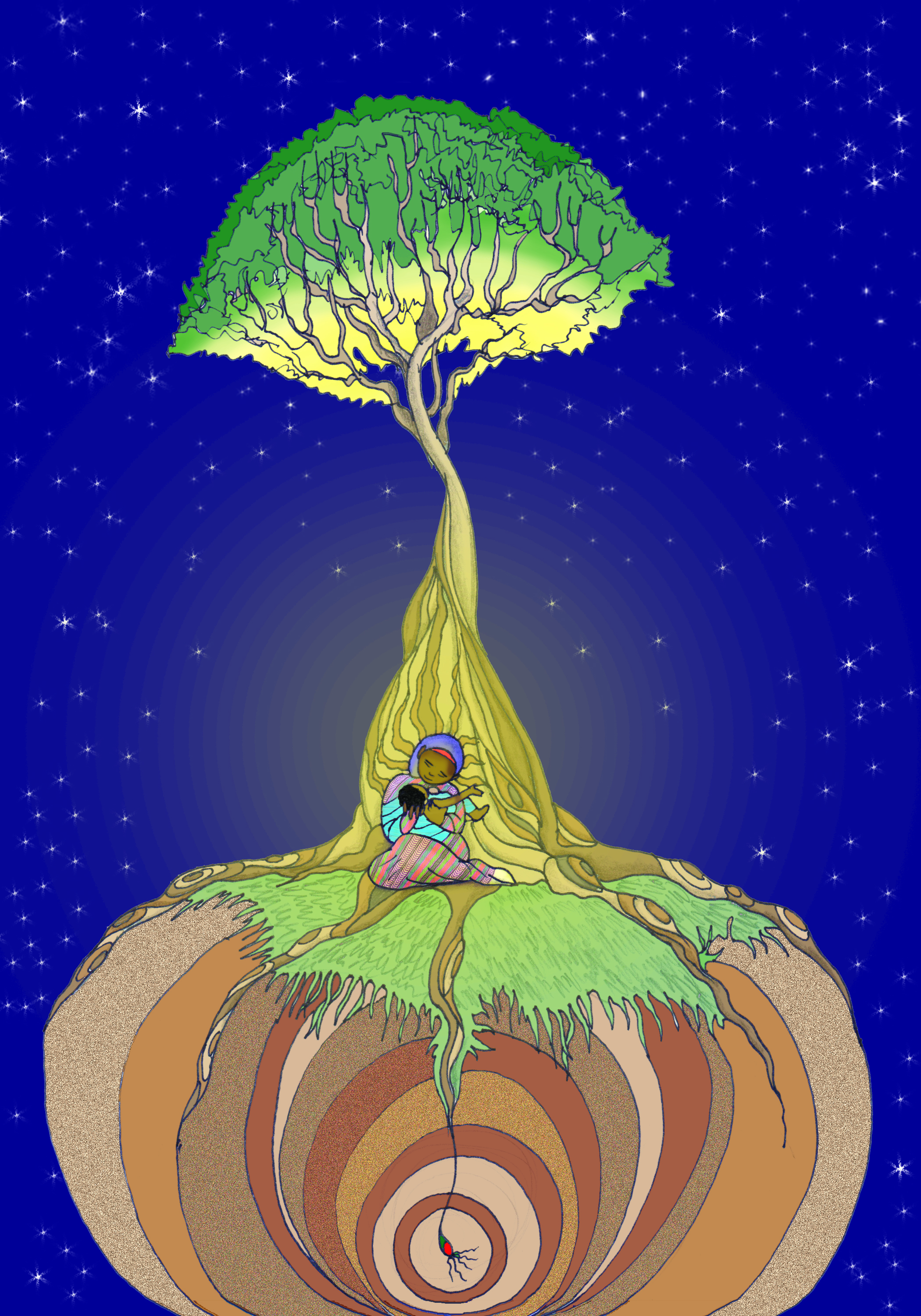 birth of a very special child. For years I helped my mother to decorate her classroom for Christmas and though she always had a tree, the most prominent display was a nativity scene that covered the entire blackboard. I don't recall if any of her students' parents complained, but I doubt my mother would have cared. She saw it as her duty to share the story of Jesus' birth, and what an amazing story it was—a bright star guiding weary travelers across the desert, wise men on camels bearing precious gifts, and a poor couple welcoming their first child as an assortment of farm animals looked on.
And when they enter that lowly place,
let them bow their heads with humble hearts.
Let them gaze upon the child with adoration,
and know that God is alive in this world.
I don't often talk about religion because it no longer plays such a big role in my life. My mother forced me to attend church every Sunday morning ("So long as you live under my roof…"), and I vowed I would never again go to church once I moved out of her house, which is pretty much how things worked out. Once in a while I accompanied my father to Brooklyn Tabernacle, but the megachurch experience wasn't for me and mostly I just hoped he would take me to Junior's for lunch once church let out. I still pray every morning and night, and at funerals can usually remember the hymns I sang as a child. But at 43, I find that many of my friends are atheists or prefer to think of themselves as "spiritual" rather than "religious" (according to the Pew Research Center, nearly a quarter of adults in the US identify as "nones" – a term for people who self-identify as atheists or agnostics, or who say their religion is "nothing in particular"). I do have some friends who identify as Christian but they tend to be radical social justice activists and are nothing like those conservatives who think their time and energy is best spent complaining about the design of a coffee cup.
For on this night a child is born,
and within this child—in every child—
God has planted a seed.
I don't think I've ever called myself a Christian, so why did I choose to publish an explicitly religious picture book for the holidays? I've self-published over a dozen books for young readers but Let the Faithful Come is special to me, partly because I wrote it four days after 9/11. Some say faith is all that sustains us in times of crisis, and I suppose the seed my parents and grandparents planted within me was not so easily uprooted. On September 15, 2001 I was living on the campus of Ohio University where I had moved to accept a dissertation fellowship. Earlier that month I had flown to Nova Scotia to attend my friend's wedding and then I returned to Athens, OH days later to watch my beloved city come undone. I don't remember much about the days immediately following the attack, but I do recall needing to turn the TV off so that I could write something—anything—that would prevent loneliness and despair from overwhelming me. I wrote two other stories at that time, The Girl Who Swallowed the Sun and The Boy in the Bubble, and found that writing magical stories for children made me feel less hopeless and less helpless.
When London-based illustrator Charity Russell completed A Wave Came Through Our Window,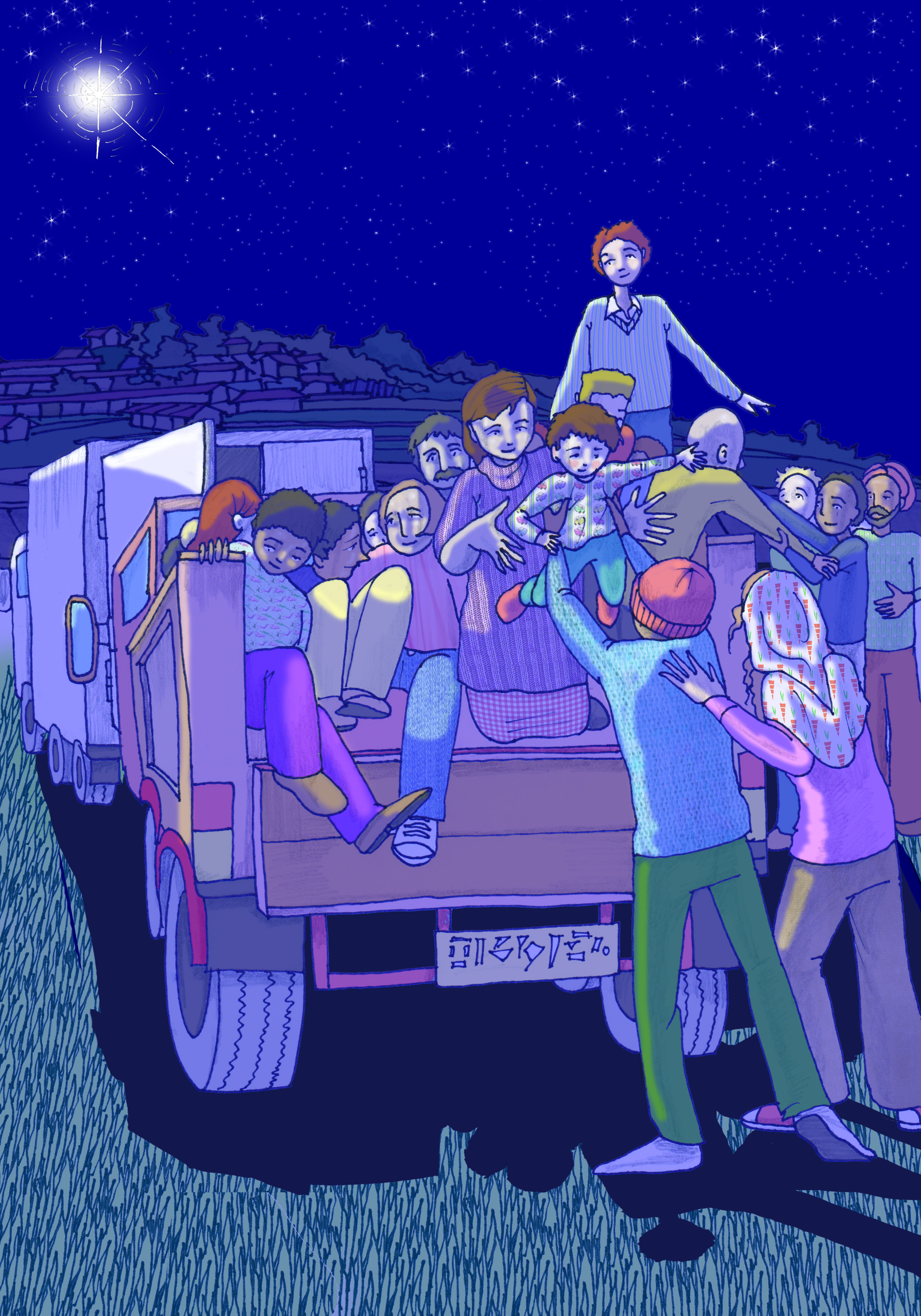 I knew she was perfect for Let the Faithful Come. We talked about drawing inspiration from the courageous refugees fleeing Syria in search of sanctuary in Europe, and soon my simple nativity narrative took on a sense of immediacy. After 14 years of holding out hope that I would find an editor who could see the story's significance, I suddenly wanted this book out now. We tried to make sure the migrants in the illustrations were diverse, and the camels from the original Bible story were replaced by contemporary modes of conveyance—boats, trains, and pick-up trucks.
When this night has passed
and the brilliant star fades before the soft dawn,
let the faithful return to their homes
with hearts cleansed and uplifted.
I considered dedicating the book to Aylan Kurdi, the little Syrian boy whose lifeless body was photographed on a beach in Turkey, sparking outrage across the world. Aylan's family had been denied asylum in my country of birth, and part of me wanted to implicate Canada in his death; in the 21 years since I left, Canada has become a country I no longer recognize. But then I remembered that my adopted country has also closed its doors to those in need—how many children have died trying to reach the US from Central America, and how many still languish in detention?
I don't know the names of all the children we have lost, but I hope that the smiling faces of the travelers in this book remind readers that there is another way. And that, for me, is the true message of Christmas: we can be better tomorrow than we are today (look at Scrooge!). No weary traveler seeking sanctuary should be turned away, and we must remember that every migrant child has the potential to transform our society. I don't remember many of the Bible verses I was made to memorize as a child, but this one still appeals to me: "Don't forget to show hospitality to strangers, for some who have done this have entertained angels without realizing it" (Hebrews 13:2).
Let them rejoice!
Let their songs ring golden like bells in the sun,
so that all who still slumber will wake and rise.
Let the faithful come!           
Learn more about Zetta's wonderful books for kids at www.zettaelliott.com.