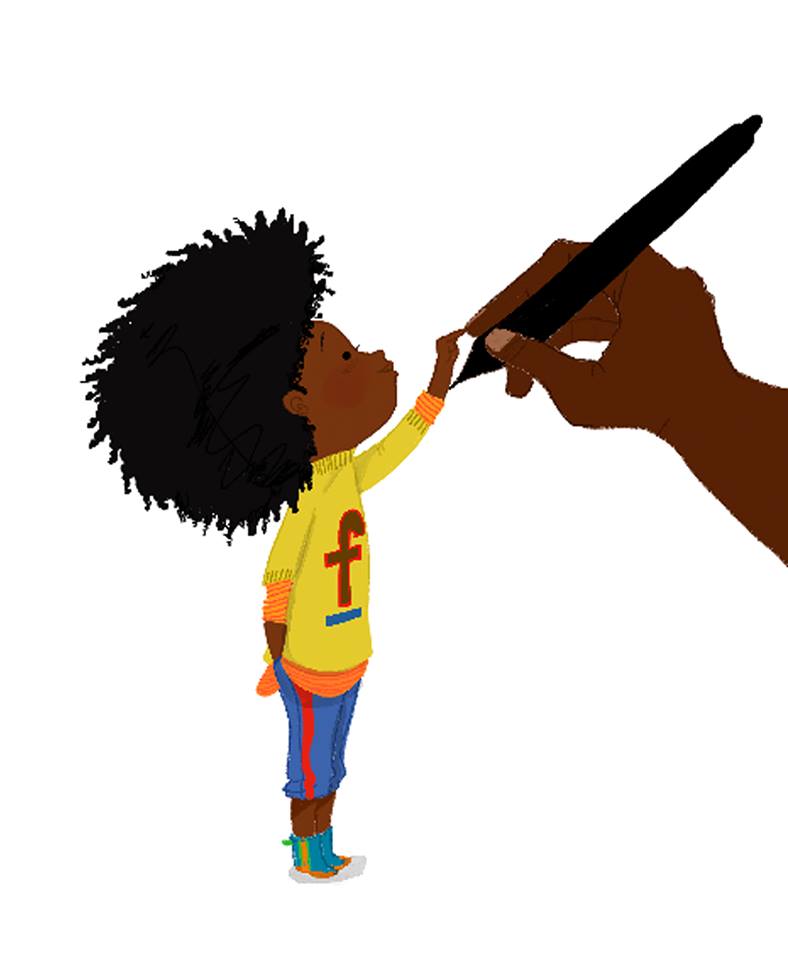 The Brown Bookshelf Team would like to thank everyone who signed on to, shared, and supported our Open Declaration in Support of Children.
As we move toward the celebration of our tenth 28 Days Later campaign, we are including plans to, as the Declaration states,
"create…empower children, affirm their lives, and stand up for change."
Here on the Brown Bookshelf site and on our upcoming YouTube channel, we will begin to share conversations among many of those who signed on, creating a space to share specific ideas and plans to move forward as we "promote understanding and justice through our art…bolster every child's visceral belief that his or her life shall always be infinitely valuable." Please do continue to share and sign on to the Declaration via our Facebook page: https://www.facebook.com/thebrownbookshelf/posts/1639589499667729.
We can also be found on Twitter at @brownbookshelf and Instagram at @brownbookshelfteam.
We have a lot planned, and again, invite you to join us as we "continue to press toward the goals of equality, justice, and peace." Our voices have power, our work is meaningful. As Walter Dean Myers wrote, "There is work to be done."
We look forward to continuing this work, together. Thank you.