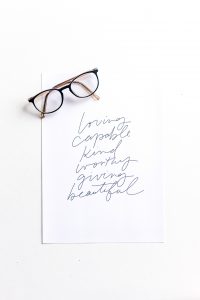 Photo by Sincerely Media on Unsplash
The artistic community has really stepped up to help keep folks engaged, entertained and informed during the Covid-19 outbreak.  There are author read-alouds, writing and illustrating exercises,live dance classes and free concerts everywhere I turn. It makes me proud to be a member of this community, who sprung into action even before mandatory shut downs.
We'd like to make sure we're sharing the curation load to bring you content that will help you to find great books and authors. To start, below are links to two mini-lessons and a read-aloud from some of our Brown Bookshelf family and a link to an entire bank of resources curated by author, Kate Messner.
Enjoy and stay well.
Tracey Baptiste, author of The Jumbies series, talks mythology and finding the similarities in the different mythologies.
Olugbemisola Rhuday-Perkovich reads from Someday is Now, the inspirational story of the celebrated civil rights leader, Clara Luper, who led one of the first lunch-counter sit-ins in America.
Paula Chase, author of  Dough Boys, talks about how to write stories revolved around your unique traits.
Complete Authors and Illustrators Resource List for Learning Anywhere – Spring 2020, courtesy of Kate Messner, author of CHIRP and History Smashers: Women's Right To Vote
This large and inclusive list also includes content from Black creatives: Author and Poet, Nikki Grimes; Author of The Magic in Changing Your Stars, Leah Henderson; and National Ambassador for Young People's Literature, Jason Reynolds.