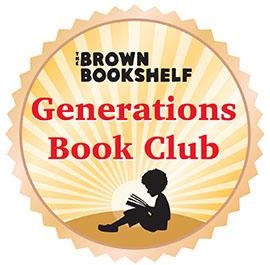 The books featured on our site have shown the Black experience in all its shapes and forms. In our second Generation's Book Club list we feature books that give readers a glimpse into the many flavors of community and culture – from a nighttime routine to put baby to sleep to the battle over who owns the culinary origins of soul food.
Join me on a short tour and if one of the stops intrigues you, stay a little longer by nestling inside the book. We've made them easy to purchase by partnering with Brian Lair Books, an independent, Black-owned, woman-owned bookstore located in Indiana. Along the way, think about what community means to you; and what things about your culture you want preserved, so readers many years from now get a peek into what molded you.
Picture Book: Brown Baby Lullaby
by Tameka Fryer Brown (Brown Bookshelf Board Member), Illustrated by AG Ford
See the world through baby's eyes. A day outside, having music time with pots and pans and exploring the world around them tuckers little baby out. With Spanish words throughout, Brown Baby Lullaby is perfect for a read aloud or read along. The universal bedtime rituals depicted crosses cultures.
Praise for Brown Baby Lullaby
Starred Kirkus Review
Mater Mea Blog Post
Additional Resources
Brown Baby Lullaby Splashy Baby Coloring Page – http://tamekafryerbrown.com/wp-content/uploads/2020/02/BBL-Coloring-Sheet-Splashy-Baby-Copy.png
Upper Middle Grade: So Done
By Paula Chase (Brown Bookshelf Member)
Don't forget your middle school readers, this summer. Although written with the sixth to eighth graders in mind, So Done has appealed to older teens who are less avid readers still searching for their book flavor. This friendship at a crossroads story takes place in a working class Black community. Steeped in long days at the community rec center or basketball court, So Done honors the traditions of summers around the way.
Join the author on Twitter (@thatMGBookchick) at 1 p.m. June 15 for a Twitter live special look at a scene in the book with a cultural tie to Black girls and their hair.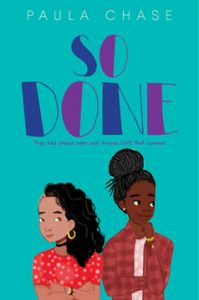 2018 Kirkus Best Children's Book
2018 Best of the Best Chicago Public Library (for Older readers)
Starred reviews: Kirkus, School Library Journal, Publisher's Weekly
2018 Junior Library Guild
Additional Resources
Young Adult: Not So Pure And Simple
Teen readers may not always need help finding books, but nudge Giles first venture into contemporary fiction their way. Not So Pure and Simple shines the light on teens in the Black church, toxic masculinity and the social pressures around sexuality and relationships.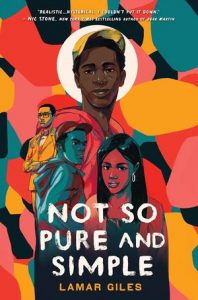 Praise for Not So Pure & Simple
Starred reviews: Kirkus, School Library Journal, Publisher's Weekly, Booklist, Bookpage
Project Lit YA Selection 2020-21
We chat with Lamar about the difference between swag and toxic masculinity and get him to dish on what type of game he had, with the girls, in high school.
Additional Resources
Adult Book Selection: The Cooking Gene
Regular visitors to The Brown Bookshelf know that we don't usually do adult book recommendations. We're hoping the whole family joins in on the reading fun, this summer. For our adult readers, check out Michael Twitty's journey to traces his family's roots while spotlighting the racial overtones associated with the ownership of soul food.
Praise for The Cooking Gene
2018 James Beard Award for Best Food Writing & Book of the Year
Starred Reviews: Kirkus, Library Journal
"Slavery made the world of our ancestors incredibly remote to us. Thankfully, the work of Michael W. Twitty helps restore our awareness of their struggles and successes bite by bite, giving us a true taste of the past." — Dr. Henry Louis Gates, host of PBS' Many Rivers to Cross and Finding Your Roots
Additional Resources
And if you missed it, check out our first Generation's list, revolved around Black Music Month.