This marks the end of our Summer Generations Book Club. We thank all of you for participating with us! I certainly found books that I wouldn't have otherwise. My favorite was Questlove's CREATIVE QUEST. I read it twice. Once as an audiobook and once in paperback because I wanted to take notes on the page. (Hey, it's my book, I can do that if I want to!) Feel free to drop your fave in the comments.
Central to the Brown Bookshelf's work is the amplification of the voice and vision of Black creators and readers who often go unheard–or are willfully ignored. Our final summer offerings are about Life Lessons, and hoo chile have we had quite a few this year.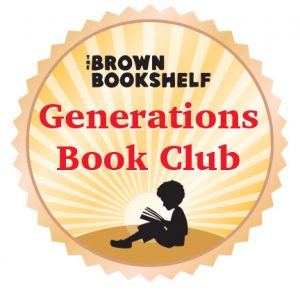 By centering the work of Black authors and illustrators, we're  showcasing books as ways to foster community and create momentum and change. Supporting children's literature by Black creators demonstrates that not only do Black books matter, they're in demand. We've partnered with Black-owned bookstore, Brain Lair Books, if you'd like to purchase any of the book club titles.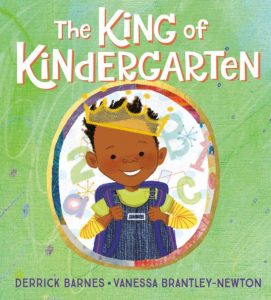 For our youngest readers, there's KING OF KINDERGARTEN by Derrick Barnes. Going back to school this fall may not look like it has in the past, and for our littlest back-to-schoolers things may feel particularly scary. Barnes' picture book is a peek at a regular day of kindergarten and can soothe any anxious tiny souls, plus there are the delightful illustrations by Vanessa Brantley-Newton.
"When a mother gives her son the titular nickname, it inspires him throughout his first day of school. . . . Affirming text and energizing drawings . . . which skillfully balance bright colors, patterns, and textures, should put a spring in the step of any reluctant kindergartner: who wouldn't want to be thought of as 'the charming, the wonderful and the kind' class sovereign?"—Publishers Weekly, starred review
"The playful illustrations use texture and shadow to great effect, with vibrant colors and dynamic shapes and lines sustaining readers' interest on every page. Text and visuals work together beautifully to generate excitement and confidence in children getting ready to enter kindergarten. The little king's smiling brown face is refreshing and heartwarming. . . . Necessary nourishment, infectiously joyous."—Kirkus Reviews, starred review
"Joyful and empowering. . . . With the introduction of each part of this brand new day comes the assurance that nothing is too difficult for the King of Kindergarten. The vibrant and cheerful hand-drawn and digital illustrations feature a diverse classroom of children all helping one another. . . . Lots of emphasis on being a kind and brave classmate and ruler. . . . This marvelous story will give each reader an opportunity to see themselves as 'the charming, the wonderful, and the kind King of Kindergarten.' Perfect for storytime or one-on-one readings, this book is an absolute first purchase."—School Library Journal, starred review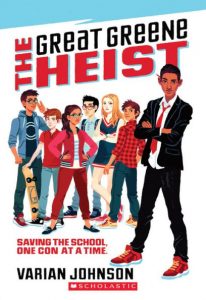 What happens when your plan doesn't quite come together? The whole world recently found that out since covid. But in Varian Johnson's THE GREAT GREENE HEIST, middle grade readers meet a quick-witted student in Jackson Greene who can make even the worst of situations turn to his advantage. It's a fun read for an otherwise stressful year.
"A delightful and diverse cast of middle school students with a wide range of backgrounds and interest concocts a series of elaborate schemes . . . The elaborate bait-and-switch of this fast-paced, funny caper novel will surprise its readers as much as the victims." — Kirkus Reviews, starred review
It's love and basketball in Liara Tamani's latest young adult novel, ALL THE THINGS WE NEVER KNEW. I can for sure use a great love story right about now. Though Tamani's book is more than a mere distraction. Her sophomore novel explores the meaning of love in all its facets, including what can sometimes be the hardest of all: self-love.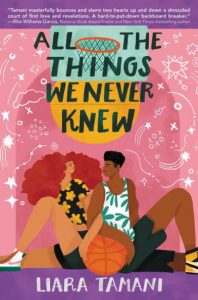 "Two promising Texas basketball players navigate the ups and downs of first love. . . . Funny, smart, and unflinchingly candid. . . . A superb, complex romance full of heart, humor, and unforgettable characters." — Kirkus Reviews, starred review
"Through poetic, economic prose and alternating points of view, Tamani evokes myriad emotions . . . Readers will be easily swept away by this tale exploring the hearts and souls of two emotionally vulnerable athletes." —Publishers Weekly, starred review
"A masterpiece of a book . . . [and] a poignant love story . . . Tamani's characters are well drawn, her prose is gorgeous, and the imagery is lush. All The Things We Never Knew is a novel that will take readers on a deep dive of what it means to fall in love and grow as a person amidst turmoil." —Booklist, starred review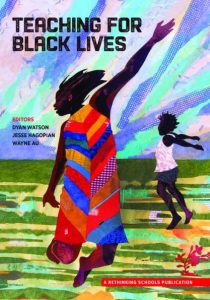 As we return to the classroom (in whatever form), teachers are wondering about the activism that began this summer and how they can extend that into teachable moments for students throughout the year. Fortunately we have TEACHING FOR BLACK LIVES edited by Dyan Watson, Jesse Hagopian and Wayne Au to shed light on the subject. Though as you'll see from the reviews below, it's not just for teachers.
"This book is not just for teachers in the classroom, but also for those of us who care about making Black lives matter in the community. It should be required reading for all who care about the future of Black youth."
—Opal Tometi, #BlackLivesMatter co-founder and executive director of the Black Alliance for Just Immigration
"This is essential. Every school in the country needs this. No book better unpacks and gives color to the modern movement we're in than this."
—Shaun King, activist and journalist
"I love Teaching for Black Lives because it's a bible to understanding both the contributions of Black and Brown people to America as well as the struggles and chains of institutional racism."
—Michael Bennett, author of Things That Make White People Uncomfortable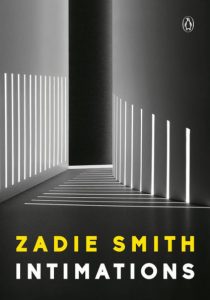 And finally, a bonus title…
I recently did a review of Zadie Smith's INTIMATIONS for the Washington Post. At a time when the world's attention is understandably scattered, the book of essays is wonderfully succinct, and wholly enlightening.