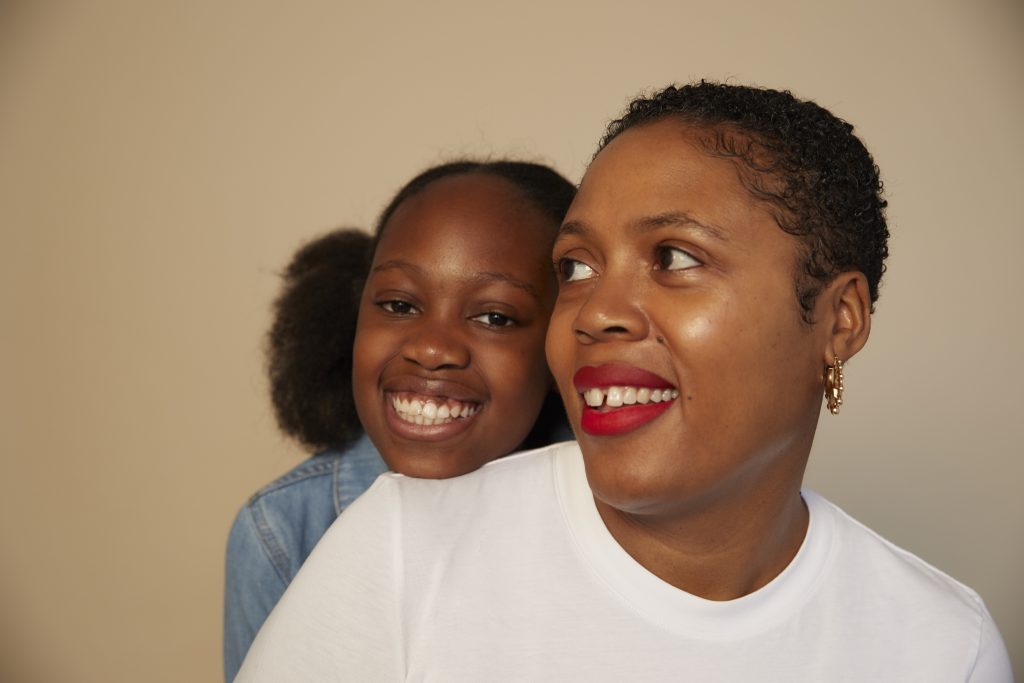 I love magazines, like LOVE love. I'm extremely grateful that there are still a few shops in NYC that carry publications from around the world, because I will always believe in a meaty print periodical. I used to have a collection of vintage magazines and Black covers so large, that it was kept in a storage space, but I don't have it anymore and I could just cry….but I digress. So anyway, I've collected them since childhood. I was always saving clips, making collages…but rarely did I see images of Black girls like me reflected on those pages. And then, as a parent of a daughter, it seemed like the situation hadn't changed much. And that's why I'm so glad for publications like Sadé.
Jam-packed with gorgeous art, meaty reads, and an abundance of joy, Sadé Magazine is something I would have DEVOURED as a child, and is a gift to children everywhere.
Founded a year ago by 11-year-old Sadé and her mother, Davina, Sadé Magazine is an independently published magazine that has already featured collaborations from award-winning writers and illustrators like Nathan Bryon, Dapo Adeola, Caleb Azumah Nelson, Catherine Johnson, Ben Bailey-Smith, Jeffrey Boakye, and Cedella Marley in the past year.
Each issue of this beautifully-produced quarterly print publication is packed with history, arts, science and more, all in the context of everyday life. Though it's loaded with learning opportunities, it never loses its sense of fun. Sadé works in the home, the classroom, the library, everywhere — and I'm thrilled to welcome the founder (and the mother of this delightful mother-daughter team), Davina, to the Brown Bookshelf to tell us how they make their magic.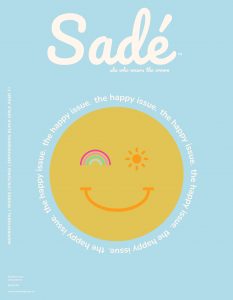 "Our mission is to build a community for young Black girls like our daughter Sadé, who will lead the way for the future. Supporting parents, carers and teachers with information that has not been shown or taught as often as we like".
Founder and Creative Director Davina
© Sadé Magazine Mission Statement.
Why and how did Sadé get started?
The idea first came to us in February 2020. We built our social accounts by posting positive affirmations and inspiring Black women role models, such as Margaret Edunoluwa Aderin-Pocock, Shirley Joy Thompson, Dina Asher-Smith, just to name a few.
Sadé (my daughter and also the Editor-in-Chief) really enjoyed researching and writing short pieces of copy for the posts, so we both developed this further and created a published magazine that celebrated more than inspiring Black women role models.
We noticed that there was not a children's magazine (within the UK) that highlighted the importance of Black history, arts, Black writers and Illustrators, so we wanted Sadé Magazine to feature educational facts, activities and challenging projects. We introduce different debates and conversations, fun for the entire family and full of original content and beautiful creativity.

Who is your audience? What stories are you most interested in telling?
With inspiring and sophisticated editorial, it's perfect for confident readers 7+ who love to take on new challenges. Sadé Magazine is a resource for like-minded readers. Sadé, our Editor-in-Chief, puts together the content, sharing her knowledge and teachings for other young Black girls to inspire. We see learning as part of everyday activities, each issue brings topics about history, arts, science and general knowledge. We encourage readers to be self-motivated learners.
We enjoy sharing all different stories that represent and show Black joy! Sadé enjoys writing the Women Geniuses Through Time, a section that celebrates Black women's achievements. Also, Sadé is an avid reader, book reviewer.

What have some of the challenges been? What are some happy surprises?
The challenges are to make sure we get as much information, facts and history about Black topics. It's important to cover all aspects, however it's challenging because it's not something that's represented well within the mainstream media outlets. We're definitely seeing more changes and this will increase soon. It's very important for publications like ours to educate others on Black history and culture.
Our joyful surprises are all our lovely readers' reviews. We love that we're sending a positive message for our young readers.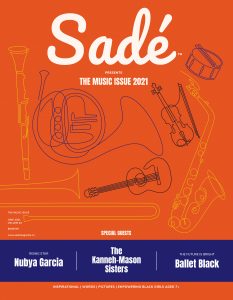 What inspired and continues to inspire you?
Always, Sadé. At 11 years old she's an editor-in-chief of her own magazine! Watching her grow into a young lady and inspiring her brother is amazing. Working on Sadé magazine will always inspire me, as we get to speak with Black talented writers, creators, authors, entrepreneurs, for that I'll always be inspired.
Thank you so much, Davina, and many thanks to you and Sadé for honouring Black girls and their stories!
You can find Sadé on YouTube and subscribe online . Seriously, this belongs in your collection TODAY.
Coming soon: A conversation with Andrea Butler, the inspirational Editor-In-Chief of Sesi Magazine.