Welcome back to Generations Book Club! Our new list celebrates books by Afro-Latinx creators. From picture books to middle-grade, YA to adult, we have great reads for everyone in the family.
If you'd like to purchase copies of any of our picks, click on the covers below.
Our mission for Generations is to raise awareness of Black children's book creators, nurture literacy skills, foster community and show that Black books are in demand. You can help us do that by spreading the word, posting reviews of our featured books and reading.
A new list will be up on October 15. Please help us celebrate books by Black authors and illustrators and spread the word. We appreciate your support.
Picture Book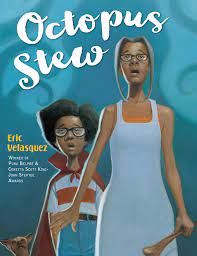 Octopus Stew Study Guide from the Texas Book Festival
Praise:
"Pura Belpré and Coretta Scott King-John Steptoe honor winner Velasquez will surprise primary grade readers with a story that is as fascinating and hilarious as it is absurd. The English text intertwines with Spanish phrases that provide a multicultural approach and validates the boy's family background. The vibrant paintings, done in oils, strike the eye with large and expressive characters. . . . A hilarious read-aloud that could be read during a storytime."
—School Library Journal, starred review
"With love and humanity, Velasquez (Looking for Bongo, Grandma's Gift) once again affirms young Black Latinx boys' identities and family experiences. . . . With the exaggerated detail of a tall tale and the pacing and sound effects ('Bloop, Bloop, Bloop, Brrrr') of oral storytelling, Velasquez depicts an intergenerational tale filled with food, family, humor, and love (fans of Looking for Bongo will find some familiar characters). The oil-paint illustrations effectively convey the story's larger-than-life supernatural elements as well as the protagonists' affectionate relationship; the many shades and features of Afro-Latinx families are displayed, including in a central foldout spread that contains a humorous and effective narrative surprise."
—The Horn Book, starred review
Middle-Grade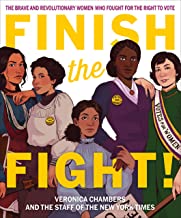 Finish the Fight Trading Cards
Praise:
"This informative book takes a refreshingly inclusive approach to the history of women's voting rights in the United States…it widens the spotlight, profiling leaders who have represented minorities and describing the particular challenges they have faced as they worked to promote women's suffrage."
—Booklist, starred review
"An illustrated introduction to many women of color and queer women responsible for voting rights in America . . . Timely, moving, and necessary."
—Kirkus, starred review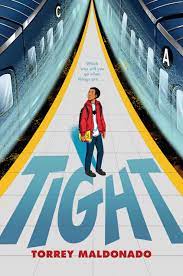 Tight Discussion/Book Club Guide
Praise:
A Washington Post Best Children's Book
Christopher Award
"The complex emotional lives of young boys of color are portrayed through a nascent friendship. Bryan is constantly teased for being "soft," thanks to his preference for comics, drawing, and spending quiet moments with his mom. Through his mother's work at a Brooklyn community center, he meets Mike, an older, "harder" schoolmate whom he's never socialized with before and is apprehensive about befriending . . . VERDICT An excellent addition to libraries with fans of David Barclay Moore's The Stars Beneath Our Feet, Jason Reynolds's Ghost, and character-driven realistic fiction. "
—School Library Journal, starred review
Young Adult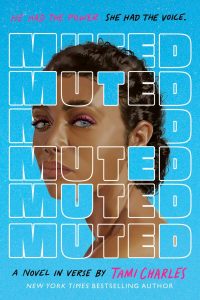 Praise:
"Heart-racing . . . [a] taut and gritty read."
—Booklist, starred review
"Haitian American 17-year-old Denver and her friends Dalisay, who is Dominican, and Shakira, who is Black, are a local Shohola Falls, PA, R & B group called Angelic Voices. When they are noticed by popular singer and producer Sean "Mercury" Ellis, their world, which looks bright and promising, becomes full of deceit and isolation. Charles's heartbreaking novel in verse shows the harsh realities of the music industry and runs parallel to the real-life #MuteRKelly and #MeToo movements . . . "
—School Library Journal, starred review
Adult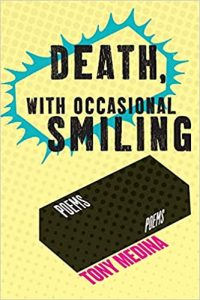 Praise:
"The electrifying body of poems in Tony Medina's Death, With Occasional Smiling speaks with blood-soaked lips. The poet pulls us up from our knees, from the ashes of American history, imagination, and memory, so that we can listen to the clarions of what we must all face if we are ever to be free. Facing language and self at once, Medina's intelligence, spirit, humor, and symphonic powers make language breathe in rhythms that resist bullets and blackface. These living poems are always-ever needed, as part of the threshing and reckoning we are burning down and rewriting in our time."
—Rachel Eliza Griffiths
"In this sweet revelation of a book, Tony Medina writes; "Racism is an heirloom passed down through / Generations like a retrovirus." It just keeps ticking, doesn't it? Sometimes, it's a time bomb, sometimes, it's an alarm clock. Sometimes it burns, sometimes it sings. Sometimes, you can can't bear what it has to say, sometimes you can't hold in your laugh. Bullet, guitar, truthful mirror. Here we are, and there you go. Death, With Occasional Smiling is that kind of joint. Isn't that called genius?"
—Cornelius Eady