This year, The Brown Bookshelf would like to introduce a new profile — the "Up and Comer." In this space, we recognize a children's book creator "who has made a significant contribution to the world of children books before publication." We're delighted to welcome educator, activist, and author Jackie Wellington as our first Up-and-Comer honoree, and as you'll see below, significant doesn't even begin to describe it.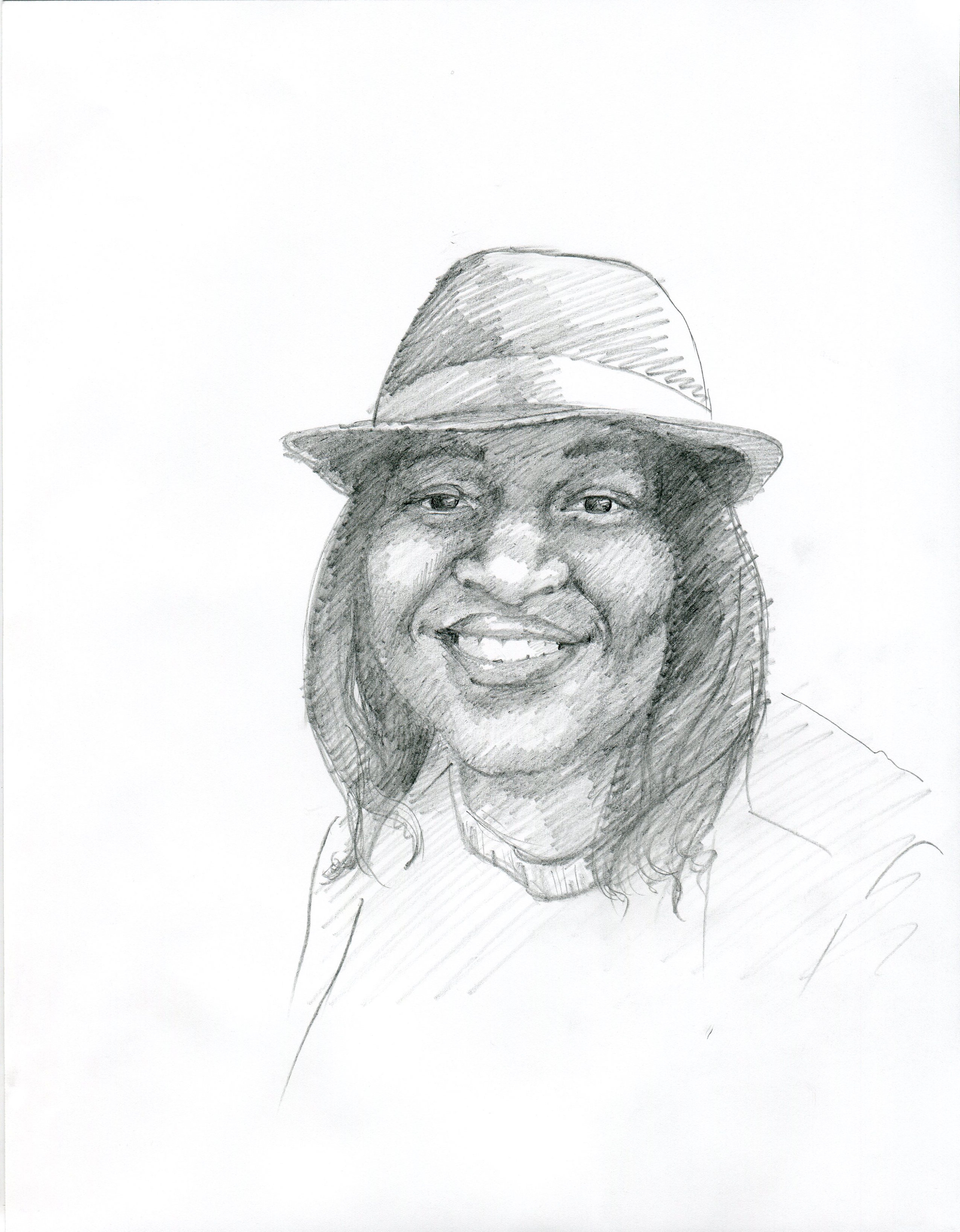 How did your teaching lead to your writing of fiction?
I am a writer who was raised in a Jamaican family. If you know anything about the culture, you'd know education is important and writing is not a "worshipped" profession. Doctors, Lawyers, teachers are notable aspirations for a child growing up on a small Caribbean island. Chef, writer, and artist, not so much. So I did what was expected. I graduated high school, joined the Army, and attended college.
For years I taught. Math was my specialty, but I was great in reading and language arts. I worked with students with disabilities. Most of them, if not all, were reluctant readers. Bribing them to pick up a book was my secret weapon. My students never had books. So whatever skill I taught, I wrote stories to supplement the curriculum. Then I had an idea.
One day, I watched my students in the cafeteria. They were loud as usual, trying to figure out who did what. Who was responsible for something? Eavesdropping, I already solved the problem, but they were still baffled. At that moment, I decided they would be the characters in a lesson on logical reasoning.
I wrote a story, each of them had a role to play. I had to allow their persona to shine. My class clown had to be the funny one which was difficult for someone like me to write since I do not consider myself a humorist. They had to work together to solve the problem. It was a hit! They all wanted to be the star of the story. So I created my own curriculum and integrated stories in Math, Language Arts, and Social Studies. Then one of my student said, "Miss, you are good at this…you should write books!" That was years ago.

Why and where did you see the need?
There is a need for diverse books – picture books, middle grade, and young adult. I would like to see more children being represented in picture books. There are many animal characters. Children need to see themselves early on as they embark on the journey of reading. I have to admit, I never paid attention to the characters until I taught. In Jamaica, we got books from America and England. When I was seven, I read every Nancy Drew, Hardy Boys, and Bobbsey Twins. While Nancy was traveling to Arizona to solve mysteries on a ranch, I was going to the beach, sipping coconut water, and eating Jerk Chicken from the side of the road. The fact that Nancy did not look like me did not bother me at all. But in America, your race enable people to form opinions about you. On my island, race is second nature. We are Jamaicans, a mixture of people from all over the world.

What was the response from your students?
My students like to see themselves in books. Whether they are solving mysteries, jumping through obstacles, or slaying dragons, each of them want to be the victor. The hero. The problem solver. The adventurer.
Tell us a bit about the #ReadSameReadDifferent campaign.
The purpose of #ReadSameReadDiffernt campaign is to expose readers to the creativity of underrepresented authors in the Kidlit industry. This is not about Blacks, Whites, Latinas/Latinos, Asians, Native Americans, or any other ethnic groups. This is about books. Children. Reading. And exposing. One goal – to get great books into the hands of children of all races, cultures, and socio-economic groups. This is embracing #DIVERSITY and #MULTICULTURALISM.
This campaign is not complex. I love it because it gives me the opportunity to do what I love – READ BOOKS! I read a lot of books and then I pair them with books written by diverse authors. For instance, one of the books I loved last year was A DANCE LIKE STARLIGHT written by Kristy Dempsey and illustrated by Floyd Cooper. This book is a picture book about a little girl who dreams of becoming a ballerina. I can take this book and pair it with MY FRIEND MAYA LOVES TO DANCE by Cheryl Willis Hudson or MOON OVER STAR by Dianna Hutts Aston. I can take HARRY POTTER and pair it with HOW LAMAR'S BAD PRANK WON A BUBBA-SIZED TROPHY.
People say, "Those books don't go together." I beg to differ. They are related in many ways beneath the surface. So my job is to convince others why these books are wonderful pairings. I am loving reading new books.By the way, it is time to update the list.
I hope this campaign will enable the industry to extinguish the myth that Black folks don't read. Books are ways to escape. And everyone deserve the opportunity to escape into a world far from his own. A world where mysteries need to be evaluated, adventures need to be explored, and fantasies need to be encountered.

Tell us about your journey to publication so far.
I am new in the writing game. I have been taking some writing classes, honing my craft. I am paired with some awesome mentors. I did find an agent. I have some stories in revision mode. I guess I am at the point where I am paying my dues, but I have time. I've only been writing for one year. So I have time.
What stories do you most want to tell?
I most want to tell stories that expose readers to unknown African-American heroes. The heroes you do not read about in history books. Heroes such as Walter Morris, the first African-American paratrooper in the Army who forced the Army to integrate. Or Valaida Snow, the musical prodigy who was captured and placed in a Concentration Camp. And what about Mary Ellen Pleasant who went from living in slave shack in the south to a millionaire mansion. Children need to know why these people risk their lives for the betterment of their race.
I also want to write stories and correct history. Correct what we have been taught. I want people to know that the Civil Rights Movement went all the way back to the 1800s. And that the "Mother of the Civil Rights" is not Rosa Parks. These are the stories I want to tell.

What are you working on now?
Right now, I am working on a bunch of projects, mostly picture books. However, I do have a middle grade nonfiction project in the works. I am constantly bonding with librarians and pushing books written by authors of color or books about people of color. I am realizing that being the "Book Advocate" takes time away from writing. I have to find a balance between being an activist and a writer. I want to go on record to say, "Activism is hard work, but writing is harder."
What are your goals for your writing career?
My goals are to publish stories that will reach a wide audience. I want to write screenplays. And I want to publish a book in all the genres of kidlit. Am I a "Brown Girl Dreaming?"
What are some things that you hope to see happen in the industry?
I want to see a more diverse industry. I want to see the inclusion and representation of all children. And I want to see them in a positive light.
What do you wish editors and publishers knew?
I wish editors and publishers knew what diversity looks like. If you do not sit and mingle with people who do not look like you, then how do you know what our characters are supposed to do and say?