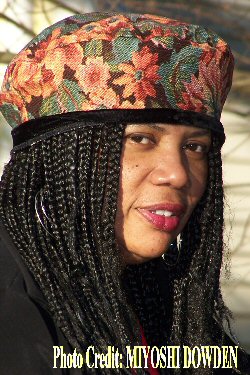 Jan Spivey Gilchrist is an award-winning author, illustrator, fine artist, and lecturer. She is the illustrator of numerous children's books including, THE GREAT MIGRATION: JOURNEY TO THE NORTH, written by Eloise Greenfield; NATHANIEL TALKING, written by Eloise Greenfield; and MY AMERICA, written by herself with illustrations by Ashley Bryan.
Outstanding features and reviews of her work have appeared in The New York Times, Boston Globe, Chicago Defender, Washington Post, Chicago Tribune, L.A Times and US Today, Chicago Sun-times (Kup's Column) and Ebony Magazine, etc. as well as television and radio.
Her awards include the Coretta Scott King Award for Nathaniel Talking, and a Coretta Scott King Honor Book forNight on Neighborhood Street.