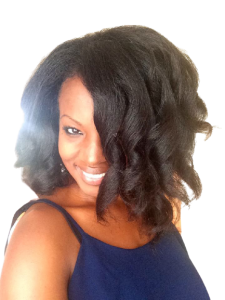 You may have seen the countless cover reveals she has hosted. Or read her inspiring posts celebrating BIPOC children's book creators. Or maybe you heard her fun and engaging interviews that make authors and illustrators feel like friends.  A dedicated advocate for diverse children's books, influencer Charnaie Gordon champions reading through her popular blog, Here Wee Read, social media platforms, podcast and non-profit organization, 50 Books 50 States, Inc.
"My passion for diversity and inclusion is driven by a desire for everyone to have his or her own voice, whether it be through books, television, or other media. I believe it's important that people of all races, and all ethnicities, can see themselves represented and included," she writes on her site. We're thrilled that Charnaie, an accomplished computer programmer and Toastmaster, is now creating books of her own. Join us in celebrating her outstanding work. Here, she shares her journey:
My name is Charnaie Gordon, author of A Kids Book About Diversity (May 2021), Co-Author or A Friend Like You (August 2021), and editor of Race Cars: A Children's Book About White Privilege written by Jenny Devenny. I'm also a wife, mom, podcast host, non-profit founder, and bookworm.
My author journey is not a traditional journey.  I wasn't actively writing manuscripts and submitted them to publishers for consideration. Being a Digital Content Creator who regularly recommends and reviews diverse children's books on social media, I was approached by publishers via direct message on Instagram.  They simply asked me to write for them or in one case I was asked to edit a previously self-published children's book.
As you may imagine, I was initially shocked, but also very humbled and grateful to even be asked.  I was also suffering from a serious case of "imposter syndrome" doubting myself and my abilities.  I thought, "How can I write or edit a children's book?" "Why did they ask me?" "What if everybody hates it?"
After talking to my husband, family members, and friends, I began to understand and fully accept the reason why I was the "chosen one."  I mean, why not? I was already reading, recommending, and reviewing children's books anyway, right? I also have a highly engaged community of over 350,000+ readers which includes: parents, educators, librarians, and grandparents.  They all see me as a trusted resource and advocate for literacy, diversity, and inclusion.
I soon came to find out that writing books isn't easy at all.  Especially children's books. However, I accepted the challenge and decided to say yes to each opportunity that was presented to me.  I said yes to being a children's book author and an editor.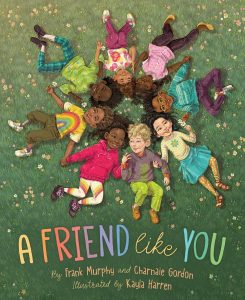 The first book contract I signed was in September 2019 with Sleeping Bear Press to co-author the book A Friend Like You with author Frank Murphy. As with most picture books, it took nearly two years for that book to come to fruition, but it finally published in August 2021.
For the next book, Race Cars: A Children's Book About White Privilege, I was asked to be the editor.  I decided to join this project because not only did I enjoy the storyline, but I also understood the importance of telling this story to serve as another valuable resource for parents, caregivers, and educators to use with children when discussing race.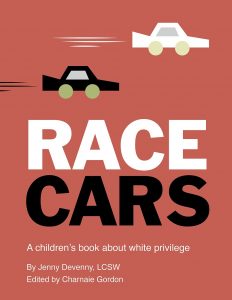 I was brought in to look at the previously self-published version of the book through a critical lens. I tried to dig deeper, make suggestions, and refine some of the language and the overall flow of the story. My edits resulted in a revised story that is fundamentally the same in the overall plot, but different in that it now has new characters, different ending, and an updated discussion section.
The third book I wrote is entitled A Kids Book About Diversity.  That was the most unique experience because the publisher A Kids Company About doesn't follow traditional publishing methods for their books.  Since none of their books currently feature illustrations, their turnaround time is only a few months for publication.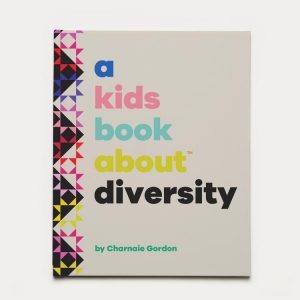 Yes, my author journey is indeed unique, but it's my story. I always knew I would write a book someday.  It was a goal I had on my bucket list for many years. I never envisioned I'd be writing children's books, but I feel like writing for kids is exactly the type of writing I was meant to do.
I still have a lot to learn and unlearn, but I'm excited for the journey ahead and the future books I have on the horizon.
Look for another picture book, A Planet Like Ours to publish in the summer of 2022 with Sleeping Bear Press.  I co-authored that book with author Frank Murphy.  Also, look for Hear Me publishing with Quarto Kids tentatively scheduled to release January 2023 in time for Black History Month.
You can visit Charnaie at https://hereweeread.com and https://charnaiegordon.com.
Follow her on Twitter and Instagram @hereweeread.