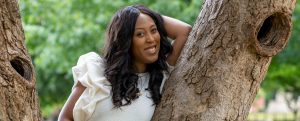 An accomplished middle-grade author with young adult and picture book projects on the way, Lakita Wilson is a name to watch. On her journey to being published, she received SCBWI's Emerging Voices Award and earned a MFA in writing for children and young adults from Vermont College of Fine Arts. Today, she looks for new discoveries to turn into compelling history stories and mines her childhood feelings to search for connections that can inspire and empower young readers through fiction.
We are proud to feature Lakita Wilson on Day 13.
The Journey
In elementary school, we had a specially designated 45 minutes to free write each day. It was called "Writing Workshop." When we were finished with our sessions, my Language Arts teacher, Ms. Chaimson, would choose writing pieces to share on the overhead projector, and I believe other students could critique the work. We were essentially workshopping at like, eleven and twelve years old. (I loved that school.)
I remember trying something new on the page one day. We were in the middle of reading Roll of Thunder, Hear My Cry by Mildred D Taylor as a class, and I was intrigued by the way the author had written the dialect on the page, (I had never seen dialect written that way before) and I wanted to try it out in my own writing. So, I wrote a short story about a fictional family, and thought I was the most prolific writer to ever grace Capital Heights Elementary School, lol.
But once my teacher began reading my work on the overhead projector, the entire fifth (or sixth?) grade class started laughing so hard and for so long, she had to stop reading to chastise the class. Then, to her credit, she started listing writer's and works of fiction that used dialect in that way.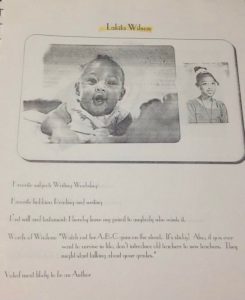 I got laughed at that day, but when our elementary school yearbook came out at the end of the year, the same classmates who laughed at me, voted me as most likely to become an author. So, I felt (slightly) vindicated.
I wrote my first middle-grade novel in 2017. It was a story about a girl who never sees herself in the books she's required to read in class. Agents liked the topic. But, they didn't like the execution. That manuscript won the 2017 SCBWI Emerging Voices Award in 2017. But agents continued sending rejections. I lost count at rejection #100. So, in January of 2018, I applied to the Writing for Children and Young Adults MFA program at Vermont College of Fine Arts.
Summer 2018, I showed up at VCFA with one thing on my mind. I wanted to figure out how to get my book in good enough shape to get an agent.
Our first day of residency, the faculty chair, Will Alexander, makes a speech. And he says, "Some of you may be here to work on one book. We are not here to help you write one book. We are here to help you learn the craft of writing so that you go on to write many books." Or something to that effect.
Defiantly, I thought to myself, "That's what you think."
Will and the rest of the faculty at VCFA had the last laugh. I not only discovered other genres and age ranges, I discovered that there is no one-stop-shop of courses for learning the execution of writing. It's instead, this ongoing process, that includes the trial-and error method of simply writing.
While in school, I continued to query, but I also began to write for educational publishers. Whenever I saw calls for writers on Twitter I would apply.
Writing for the school/library market taught me how to work under tight deadlines, stay on topic and stick to the required word count. My writing program continued to teach me the craft of writing. The form rejections, for my original work, were coming in less and less now. Instead, I started to receive valuable feedback from agents that allowed me to revise further.
July 2019, I queried Holly Root, at Root Literary with my original manuscript. Her assistant, Melanie Figueroa, emailed me asking for the full. I don't think Holly ever actually rejected me, but every other agent I'd queried certainly did.
While at summer residency at VCFA in 2019, I decided to keep revising my original manuscript, but I was ready to draft something new. As I worked on this new middle grade novel, everything I'd learned in school, online, at conferences, etc, began to gel and I could see where immersing myself in learning the craft of writing was helping.
In the fall of 2019, I checked back in with Holly. She still had my original manuscript, and by this time, I had done a ton of research on Root Literary. I liked how the agency believed in supporting the long-term career of their authors, and they weren't afraid to try new strategies when the old way of doing things no longer fit the current state of publishing.
While I checked on the original manuscript, I also slipped in the fact that I'd written another novel in the meantime. Melanie emailed me back to say that they'd take a look at the new novel.
I didn't know that behind the scenes, Melanie was being mentored to become an agent herself. She called me a few months later with an offer to represent my work. She connected with the second novel I'd written. But this is what I love about Melanie. She likes to put my best work forward, to give my project the best possible chance of receiving a good offer during the submission process. So, we worked on revising that for almost a year, before it went out on submission. While we emailed back and forth about the novel, Melanie pitched a non-fiction proposal I'd shown her to editors.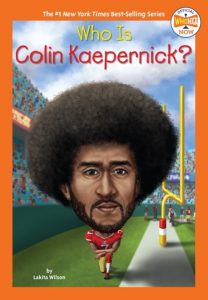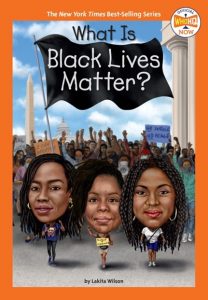 And then, on May 25, 2020, George Floyd was murdered by police officer Derek Chauvin. In addition to the worldwide protests, discussions on systemic racism sprouted up on twitter. Editors from all the major publishing houses began opening their inboxes for Black writers. I reached out to several editors, and received mixed responses. But, Kelsey Murphy responded back with interest. I talked to Melanie about the conversation, and she quickly pitched Kelsey the non-fiction project, Kelsey revealed that she'd had a secret wishlist Post-It note on her desk, where she'd written that she was looking for a project that was exactly like mine. (I'm being vague because this project is not announced yet.) Kelsey offered, and I accepted. I felt bad because there was another editor at Penguin who made an offer, and I really wanted to work with her, too. But I could only choose one. Well, the editor that I didn't choose liked my writing and shared it with her colleagues. Shortly after, I was asked if I wanted to write WHAT IS BLACK LIVES MATTER? and WHO IS COLIN KAEPERNICK?
In the end, I got to work with both editors (who are awesome!). A few months after that, my agent pitched Kelsey my middle grade novel on an exclusive submission, and she made an offer on that project, too. That middle grade novel, BE REAL, MACY WEAVER, comes out July 12, 2022!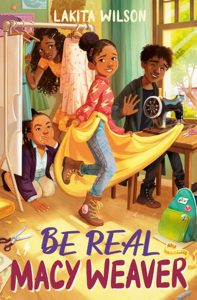 The Back Story
WHAT IS BLACK LIVES MATTER? is a part of the WhoHQ series. For this series, editors at Penguin Workshop come up with important figures and/or moments in history they would like featured in a book length project and partner with writers to tell the story. WHAT IS BLACK LIVES MATTER? is a special part of the series, entitled WhoHQ Now. Editors look out for newsworthy people and events that are happening right now.
Summer of 2020, protestors risked their lives in the middle of a pandemic to demand justice for a Black man who had his life so cruelly extinguished. Police brutality was nothing new in the Black community. This was, however, the first time the world had reached their breaking point. This wasn't just a trending moment. It was historic.
When I was hired to write about the Black Lives Matter movement, I thought about how traumatizing it is for me to relive a Black person's death, on the news, on my social media feed, in conversation with my family and friends. I knew, going into this project that explaining this type of cruelty to children would not be easy. But children deserve the truth. It is the only way to reshape the future.
I outlined each chapter of the book intentionally. I included the deaths of several Black victims of police brutality. The deaths that I chose came at pivotal moments in the Black Lives Matter movement. Trayvon Martin's death started the Black Lives Matter movement. Michael Brown's death expanded the movement. And George's Floyd's death took the movement global.
But, I didn't want to only highlight death when writing about the Black Lives Matter movement, because life is it's actual foundation. I wanted children— especially Black children— to know that this movement is not only about keeping them safe and alive, but also elevating their peace, joy, and quality of life, while they are still living.
It was also important for me to give backstories on the three founders of the movement. These Black three women have been fighting for social justice in their communities their entire lives. Before the #BlackLivesMatter hashtag went viral and elevated their voices and platforms, Patrisse, Alicia and Opal all saw issues in their own communities at young ages and did what they could to bring about change.
Finally, I wanted children to understand that police brutality is only one way that Black lives have been devalued in this country. I wanted them to have the facts on systemic racism. Children are observant individuals. You can't keep them away from the truth for long. I wanted to ensure that when young readers witnessed acts of cruelty inflicted on Black Americans, they understood why it was happening. And how things got this way. Understanding these truths is the only way to begin working toward effective change.
The Inspiration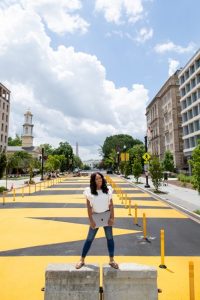 During Summer 2020, at the peak of the Black Lives Matter protests, Lil' Baby released a song and video, called THE BIGGER PICTURE—using his platform as a successful rapper to become a necessary voice for the people. Through his lyrics, Lil' Baby was able to communicate what individual and collective survival often means for Black communities despite systemic racism.
He rapped about growing up in a community that felt both unsupported and targeted by police officers, the very real fear Black communities have of the police and racial profiling, and his weariness of exposing his intelligence to a society more comfortable with a Black man's ignorance. He raps about having to survive in ways that didn't always align with the law, and how harsh punishments are often given out to members of communities where proper resources aren't made available. Lil' Baby even wished power and happiness on his children/future children—something so many Black parents can relate to because we've seen how systemic racism actively works against this hope.
Near the end of the song, Lil' Baby briefly questions whether he qualifies to fight back against injustice. His past isn't squeaky clean, and his lyrics aren't always socially conscious. But, the racism against his people isn't getting better—and in the end, there is no perfect activist. Activism invites everyone to participate until change happens. So, Lil' Baby calls himself to action, before rallying his listeners to stand on the front lines of protest—to vote, and do what they can to fight back against what is hurting their communities.
I can't watch that music video without tearing up. I'm just so proud of him. By sharing his own experiences, he also gave voice to many members of the Black community who don't have a large platform and feel unheard.
Many Black authors are doing the same thing for kidlit. Writers like Angie Thomas, Kekla Magoon, Jacqueline Woodson, Renée Watson, Ibi Zoboi, Jason Reynolds, Varian Johnson, Rita Garcia Williams, Nic Stone. They are documenting the Black community's history and present through their wide range of stories and non-fiction. They became the voices of the people when they elevated the stories of children who often feel invisible or unheard. And I am greatly inspired by that.
 The Process
Right now, I'm juggling several manuscripts that need to be written and finished this year. To produce effectively, I stick to a tight schedule. I used to get up super early every morning, to join the #5amWritersclub on Twitter. But the quarantining during the pandemic has turned me into a night owl, so sometimes I rest during the day and write overnight. The trick is to write when no one's calling your name.
For non-fiction projects, I look outward. I gather obscure facts and moments in history from documentaries (my favorite!), non-fiction books, family stories. I read old census records and wonder about the people listed. Whenever I discover something fascinating to me, I jot it down. Because if the discovery is new to me, I assume it could be new to readers, too.
With fiction, I look inward. I start with my own feelings. I try to remember moments from my childhood that made me insecure, sad, jealous, angry, excited. Then I build out. Who was the villain? (spoiler: sometimes the villain is me, lol) Who was an ally? Why did I feel a certain way? How did my family/friends react? Usually after I draft, and go through several revisions, only threads of me are still in there, but looking inward helps me understand the emotions of my main character, and why kids might relate to their journey.
Here's Lakita Wilson on the Conscious Minds Podcast:
You can visit Lakita Wilson's website at https://lakitawilson.com/.
You can follow her on Twitter and Instagram @LakitaWrites.