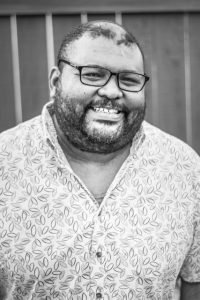 Years ago, when we first started the 28 Days Later initiative, I gladly took on the task of covering the illustrators. I worried though. At that time, there were only a handful of working Black illustrators in the field—about enough to count on ten fingers and a few toes. For that reason, I limited the number of illustrators to four per campaign, not wanting to run out of folks to highlight.
A silver lining to this pandemic, though, has been the seemingly growing numbers of new Black talent who has entered the industry. So many new names now, I can't keep up! That's a really good thing—not only for Black creators, but for children who need to see their works represented in books. Reggie Brown is one of the newer illustrators whose work I've admired. I first became aware of his illustrations, when I saw the the brilliant cover he illustrated for the picture book KICKS, written by my friend Van G. Garrett. His art is fun and authentic, a joy to experience. So today, here's Reggie Brown:
The Journey
My path to publishing was an unusual one.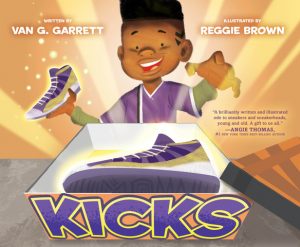 It was 2018, and a few days after turning 40, I was laid off from a field I had worked in for most of my career. I didn't know what my next move would be. But I knew I wanted to spend the next part of my life doing something I loved, something that brought me joy.
I am passionate about art, and started with graphic design. It was fun, but not exactly what I saw myself doing, so I decided to try to get into children's illustration.
I joined the Society of Children's Book Writers and Illustrators (SCBWI) in November 2018. I started posting on Instagram. And before I could make my next move, to send postcards out to get my name known, an agent named Christy Ewers reached out to me to sign me in January 2019. The rest is history, I am a proud member of the C.A.T. agency and had my first book offer within about a month, the Magnificent Maker series from Penguin/RandomHouse.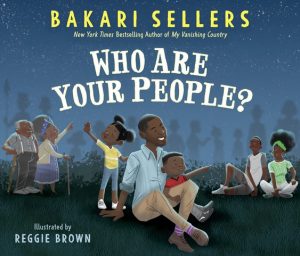 The Back Story
Being the illustrator for Who are your People has been such an amazing experience. Bakari chose me for this project because he liked my art style and my passion for displaying Brown and Black kids with creative imagery.
The Inspiration
The inspiration for my work comes mainly from my family ,friends and community. I've been inspired by great artists like Jerry Pinkney, Ezra Jack Keats, Floyd Cooper, Kadir Nelson, Jack Kirby and Bill Waterson.
The Process
My creative process usually begins with sketches that are very rough. When I feel that I've nailed down the character design, I do a quick style illustration or concept spread. This allows me to visualize the look of the book spreads and art style. Then after those stages, I begin sketching the spreads, refine them, and then move on to final art.
I work from my home office, it's actually a corner of the dining room, but it is functional (and not far from the kitchen with yummy snacks!)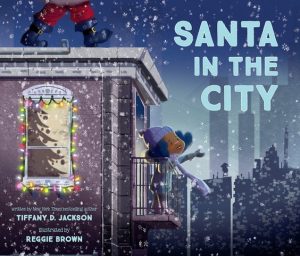 The Buzz
Who Are Your People – New York Times Bestseller
Santa In the City- Black Caucus American Library Association's Best of the Best 2021 Booklist
Under The Radar
Shamar Justice Knight
Robert Paul jr
Jenin Mohammed
Theanne Griffith,PhD
Van Garrett
The State of the Industry
Children's publishing should know that we can tell Black stories that don't just deal with Black pain or racism. Black kids inhabit the whole human spectrum from nerds to jocks and everything in-between. We love stories about elves and wizards, or the supernatural and science fiction. We want to see ourselves reflected in these works also.