The elusive secret to writing is that there is no secret. Ashley Woodfolk's outlook on how she fits writing into her life is one that speaks so much truth that I may make it a tattoo.
I'm pleased to present this year's YA authors because YA has become the new battlefield for ownership. With so many books that resonate with adult readers, it's gotten far too easy to forget that these books are written for teens. Thankfully, today's spotlight author is putting her heart into contemporary YA and giving young readers what they need to face their fears.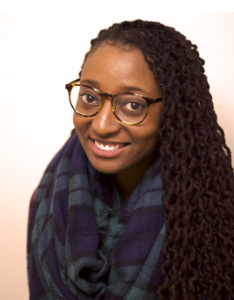 Spend a few minutes with Ashley Woodfolk:
The Journey
 I started writing angsty poetry in middle school, shortly after I was diagnosed with scoliosis. The poems were mostly about other girls–girls I either hated, loved, or wanted to be–and they occupied my mind on an endless loop because I felt so misunderstood. Here I was with this weird diagnosis at the same time as I was getting my period and changing schools and figuring out how to make and be a good friend.
When I was a little older, I wrote a poem about navigating the turbulent years of high school–of homework, my still changing body, and how unsure I felt about love. I literally entitled it "Turbulence." I still felt lost and alone then, too. Except when I was reading.
I wrote a few stories in those years as well. Mostly short ones about black girls falling in love or at least in like; kissing and being kissed, because it was what I so desperately wanted to happen to me. I read endlessly then too–through high school and college–and books were friends, as they always had been.
It wasn't until after I finished school that I realized I wanted to write for real…and that I actually could.
When I started writing more seriously, what flowed out of me just happened to be YA. I write for teens because my own "turbulent" teen years had left me with so much I wanted to undo, or at least redo. I realized that the books I'd read while I was writing all that angsty poetry were the ones that made me feel the most seen and a little less alone. I thought back to novels like Deenie (which I read shortly after finding out I had scoliosis and where the main character is diagnosed with the same thing) and everything I'd read by Sarah Dessen and I remembered, viscerally, what it was like to read a book and find a character so like me on its pages. I wanted to pass that feeling on–to give the gift of feeling seen to kids through my own writing. Once I met the first kid my book had done that for, I was hooked.
The Backstory
My first published novel, The Beauty That Remains, was inspired by fear. I was so afraid of losing someone close to me (who had recently moved 3000 miles away) that I was regularly having panic attacks. In order to face that fear, and hopefully get a handle on my anxiety, my therapist suggested writing through it. So I started piecing a story together about a girl who had lost everything, and I realized putting my fear on paper was helping me face not only the anxiety I had about impending losses, but also moving me toward a kind of healing when it came to past losses and all the unresolved feelings that went along with them. From there, I knew it was a story that might mean something to someone else, and that it was one I had to finish. So I did.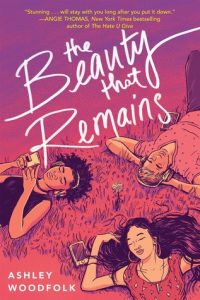 The Process
I work full time, so my writing happens mostly in the in-between moments: between waking up and going to work; between walking my dog and dinner; between Friday nights and Monday mornings. I'm lucky enough to work for an incredibly supportive company, so I'm also able to take time off a few times a year for short, productive retreats. But overall I've found if I want something badly enough, I'll find–or make–the time for it. Writing is a non-negotiable part of my life, so I make sure it fits.
The Buzz
The Beauty That Remains is out in paperback this March, with a brand new cover! And I actually just finished the copy edits on my second novel, When You Were Everything, a friendship breakup book told in a dual timeline (Then & Now). You can add it on Goodreads here, but it won't be available to buy until early next year. (It's worth the wait, I promise!)