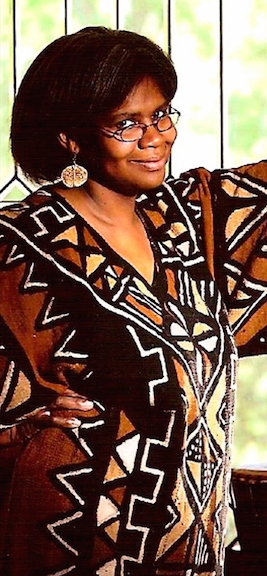 The Power of Perseverance, by C. Taylor-Butler
The Inspiration for the Story
I'm a child of science fiction.I grew up on Star Trek, Lost in Space, The Twilight Zone, and Outer Limits. I buried my head in Alfred Hitchcock anthologies and Ray Bradbury stories. I was the weird nerd kid who loved math, science and puzzles, but grew up in a neighborhood where I had to hide being smart. Then I went to MIT to study engineering and found myself surrounded by nerds who were Big Bang Theory decades before there was a television show. I still meet children who, years later, think they are outliers. So I was inspired to write a book about a kid who dreams of playing basketball and sees it as his ticket out of his monotonous suburban neighborhood, until he is given a challenge by his uncle and finds himself at the center of a larger mystery. My file cabinet and hard drives are filled with real-life mysteries scientists have yet to solve. I'm intrigued by unbreakable codes and puzzles. I love conspiracy theories about why there are odd monuments scattered across the globe. In a sense, in writing Tribes I was telling myself a story and letting the characters take me on an adventure. I wrote it for children who are left out of the inner circles of many popular books and have no real characters to call their own. I knew ancient civilizations such as the Maya and Sumerians were doing complex math and science long before the Europeans. One one day I stumbled on to a book about hieroglyphics and that became the beginnings of my character's journey.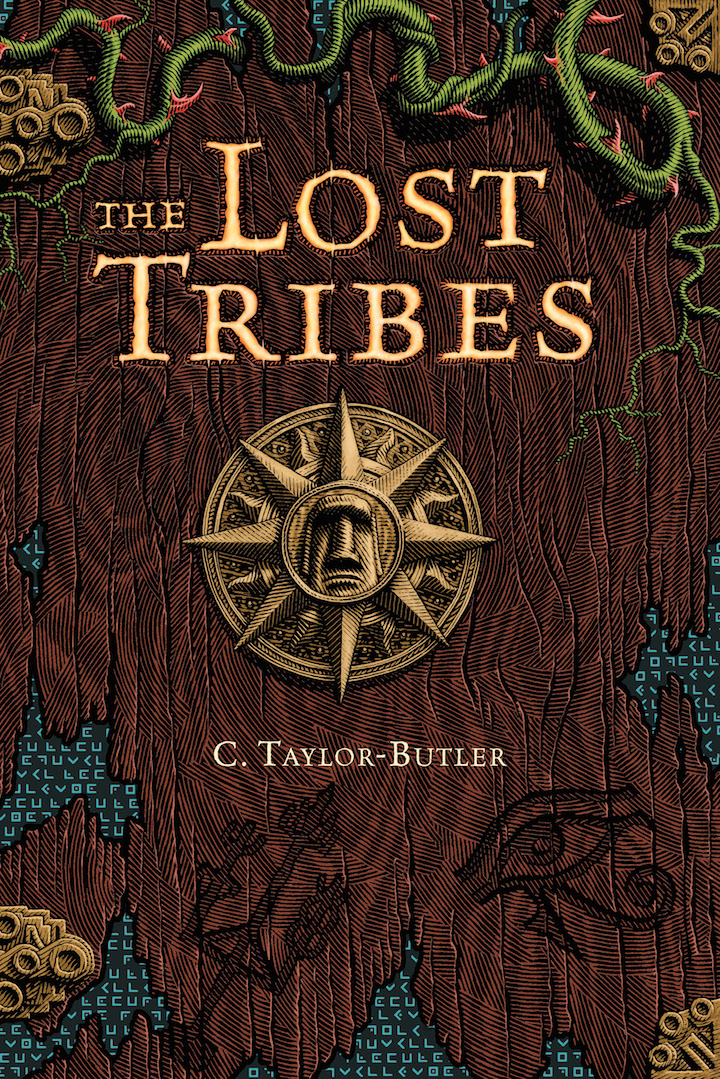 I'm not a fan of simple stories with neat and tidy resolutions. While in the throes of writing Tribes I told one of my editors at Scholastic Magazine how much my family had loved Phillip Pullman's Dark Materials Trilogy. The editor, Dara Sharif, introduced me to the works of L.A. Banks whose adult paranormal series at St. Martin's Press was addictive. She was a gloriously detailed researcher who drew vivid scenes set in real places and based many of her character's belief systems on real world religions. Her books are definitely not for kids, but I found in her a kindred spirit and she was a very gracious person to talk to. She passed away and I think it's a loss for the world. Her advice on craft should have been recorded for those who follow in her footsteps. What works for me about Pullman's and Bank's works are the multiple "tribes" they write about and how adept both are at maintaining distinct voices and behavioral patterns for each one. I also took class with Tess Gerritsen one year and realized her method of creating voice was a good template for me to follow. To give myself permission to write scenes out of order and explore character motivations without worrying about where it all fit. That allowed me to explore each of my characters – even the adult ones – in more depth even if those passages might not make it into the book. Like the rhythms in music, I included a variety of voices in the ensemble cast to allow each reader to find someone they could identify with on an emotional level.

It took a village to raise this author. My journey started with the Highlights Foundation. In 2001, I attended their week long writing conference in Chautauqua, NY. I was assigned to work with James Cross Giblin who had written a nonfiction book, "The Riddle Of The Rosetta Stone." Poor guy. I arrived with a huge binder of science facts and twenty chapters of my fantastical adventure. I regaled him with stories about all the interesting things the characters would do and how they got from point A to point B. He said, "This is fascinating. But what is the story about?"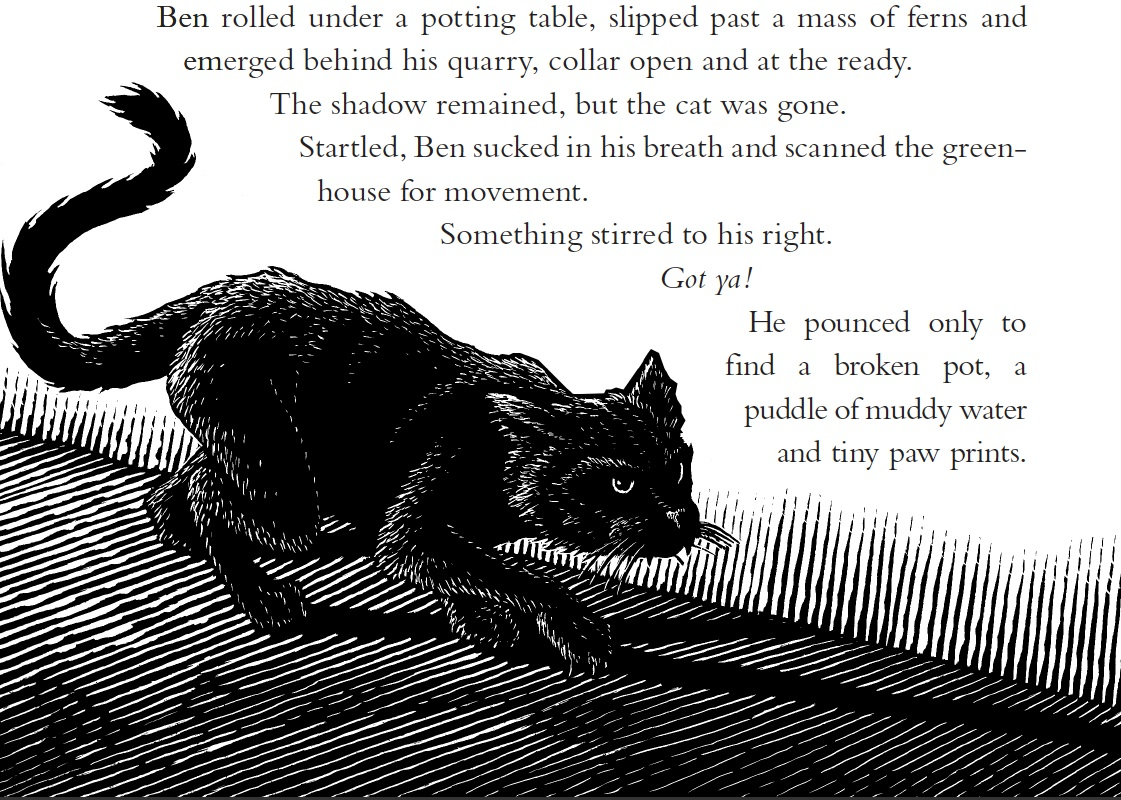 I was confused by that question. As a new author I thought I'd had a handle on the plot, but I needed a deeper understanding of my character's conflicts and motivations. Still, he told a colleague, Patti Gauch, that I was on to something.

My second "victim" was Jerry Spinelli, Newbery Award winning author of Maniac Magee and amazingly patient guy. During the course of the week he gave me advice that turned out to be prophetic. I worried that no one would buy a book featuring children of various ethnic backgrounds. He told me to stop worrying about the market and write the book I truly cared about. He said "That's the only book that matters."
That year, I enrolled in "The Heart of the Novel", a Highlights workshop with Patti Gauch who has mentored a number of award winning authors. After editing several chapters and giving me writing challenges to ponder, she asked. "What's the book about?" I told her about the fantastical adventures and how my character solved the mysteries that unfolded and she looked "perplexed. "No," she said. "That's what happens to the character, but it's not what the book is about. It's about a boy who wants his uncle's approval and is never going to get it."

I stopped cold. In such a simple summary she had nailed the emotional arc of my book. It was right there on the page. But I didn't have the language to describe it. From there I made the edits to refine the trajectory. Patti called the writing "skilled and confident."

Still, year after year I had no takers. I had a lot of compliments including "very well written," and "fun and exciting." I also had a lot of detractors that included, "The character isn't likeable," or "No market for a book like this." One editor was honest enough to admit that such a book would be housed in the African American section of a bookstore which would kill its sales.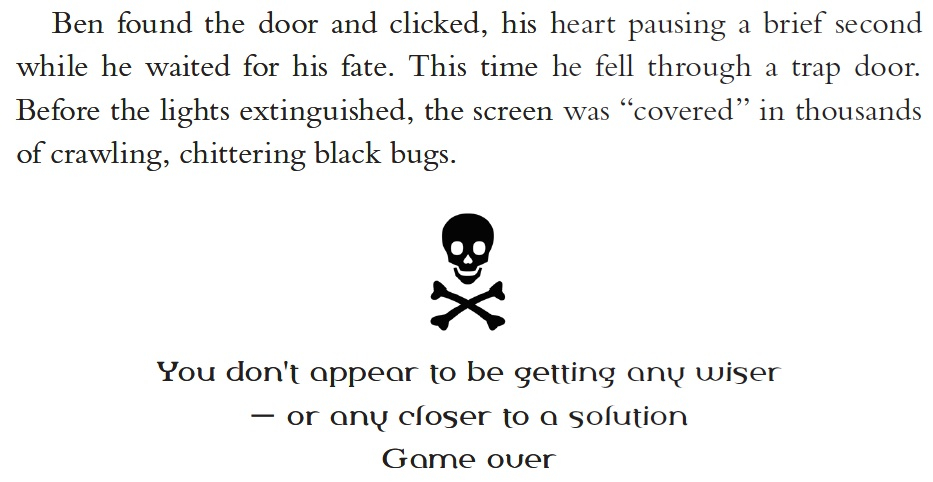 Bernette Ford, CEO of ColorBridge Books acquired five of my books for very young readers for various clients. When she heard of my distress regarding Tribes and its lack of acceptance in publishing she said, "Keep going until you find the editor who understands what you are doing." Dara Sharif said the same thing. And so did many teachers and librarians I'd encountered – so many in fact – that I needed a page to acknowledge them. One year, a librarian, Anitra Steele, ran a list of books in print and mailed it to me with a note that said, "I can't find anything like what you are doing. Keep going."

I met my current editor, Eileen Robinson, when she was at Children's Press. She asked me to write nonfiction for her beginner reader series and I declined. I wasn't skilled in that market. But if you've ever met Eileen she's a feisty spitfire of a person and she doesn't take no for an answer. That "push" proved to be prophetic as non-fiction became a career boost for me. I went on to publish almost eighty books, most nonfiction, but every editor I've ever worked with knew that Tribes was "my one true love."

Years later, Eileen left Scholastic. She read the manuscript and suggested colleagues who acquired middle grade works. But by then I was burnt out on rejections. Honestly, the sometimes snarky comments from editors can be soul crushing. As was their the constant underlying reminder that white children won't read a book that features kids of color so what was the point of taking it to acquisitions? So I thanked Eileen but declined her offer of help and put the series in a drawer. I took it out only to do a workshop with Jane Yolen. Over the course of a weekend Jane and two librarian's from Chicago asked, "Why isn't this sold yet?" The librarians said "We have boys looking for books like this right now." And I said, "I'm now writing this book for me." and told them most major publishers reiterated that there was no market for a book like this. Jane offered her assistance, my agents (plural) didn't follow up. So I left them. It was liberating.

A few more years passed and Eileen started Move Books. She called and said "Send me that middle grade manuscript." In fact, she was emphatic about it. And as I said, when Eileen wants something she doesn't back down until she gets it. She didn't strike me as the science fiction sort but I said, "Okay." She said she still remembered it after all these years and felt passionate about it. She sent it out to beta readers for a second opinion – middle grade librarians. I put a fake name on the book so no one could research my publication background. I wanted an unbiased opinion. The assessments came back positive. One librarian even line edited the book and pointed out things she loved about it, places where she laughed, and places where students would have questions. And so the book was acquired. In fact, Move Books took the entire series.
Here's how I knew Move was "the one" in terms of publishers. When it came time to edit, Eileen asked "What does this mean?" and "Is this important?" She was careful to understand what something meant, or what breadcrumbs I was dropping for the next books. She understood every joke, every change in speech pattern and every nuance. And when asked to cut pages I used advice I'd gotten from seasoned authors like Gregory Maguire and Linda Sue Park and let go of my affection for the scenes and decided to be ruthless. Eileen put some of the cuts back in and said "You can't cut that. It's too important to the story." or "That eliminates the set up for the next mystery." She said "just tighten so that every word matters." My edits at Patti's workshop had gone the same way. I'd cut or change something and she'd ponder it and sometimes she'd say, "No. I think I liked it better the way you had it." (Not all the time, mind you, but occasionally she would hand me a "win" and I'm better for the tutoring because I was able to submit a tight draft.)
Move Books did me the honor of selecting Patrick Arrasmith as the illustrator. He is just as passionate about the series and he's a genius with scratchboard. We let him play with the imagery and I've been blown away with how the art expands my ideas. The full cover reveal is beyond beautiful.
After almost 14 years of hard work, endless submissions and rejections, I found the editor who understood me and realized that the book mattered in the greater scheme of things for a child of color wanting a book that let them see themselves as heroes.
Kirkus Reviews said, "Well-written and well-paced: a promising start to what should be an exciting and unusual sci-fi series." (Science fiction. 10-14)

It's getting better for mainstream books about children of color. But the industry is still not there yet. I take solace in the fact that there are more mainstream television shows being celebrated and they are leading the way. I hope that success model extends to publishing. One where we can eschew the race based angst and stop assuming every child of color lives in impoverished crime filled areas in favor of a broader definition of their lives. They live and dance to multiple rhythms. Their lives and environments are not ubiquitous. Shouldn't those children be reflected in the upper bandwidth of life's journeys?
Book Trailers


can be found here and