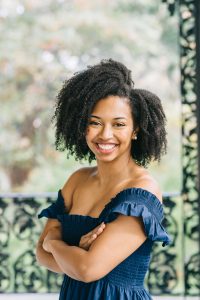 I don't think I could write anything more fascinating about India than what she shared in her "About Me" section on her website!  Check out these fun facts!:
-She was voted Best Writer of her Fourth Grade Class.
-She's seen Beyoncé in concert three times.
-Kobe Bryant read her debut novel! 
-Throughout her entire book tour for THE FORGOTTEN GIRL, she was pregnant with her first child!
-She does not like horror movies (even though THE FORGOTTEN GIRL is a ghost story!)
-Her favorite color is blue.
What? Kobe read her debut? Pregnant and touring at the same time? I'm going to make it my business to one day have lunch with this interesting creative, and just enjoy her!  Until then, The Brown Bookshelf is honored to present to you, on this second day of February:
INDIA HILL BROWN
The Journey
For as long as I can remember, I've always known that I love to read and that I wanted to be an author one day. On summer vacations from elementary school, I remember sitting at my dining room table with a stack of loose leaf notebook paper, handwriting what would be my first "novel." To this day, something about an empty notebook or a stack of blank paper gets me excited to fill it up. My mom and little brother, and I would always take a short, five minute walk to the local library, and I'd leave with a stack of books that I'd hungrily devour as soon as we got home.
In the 4th grade, I worked with my teacher to create and Co-Edit my classroom newspaper. Everyday in her class, the first exercise was to write a short story. I credit that teacher for honing that drive to write in me, and she even came to my very first book launch.
In the 5th grade, after transferring to a new school, I won a schoolwide award for my writing, after submitting my entry anonymously. After a tumultuous year as the new Black girl in a racist environment, winning that award made me feel vindicated.
Admittedly, I lost touch with creative writing in high school as I tried to navigate such a tough time. But I found my way back to writing through journalism after being selected for a journalism magnet program. From there, I went on to college and graduated as the Most Promising Journalism Student of my class.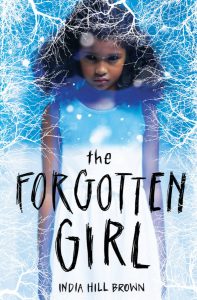 The Back Story
After working in a few journalism jobs and freelance writing, I moved to New York City, where I decided I wanted to give my dream of being an author my all. I'd write before work, after work, and on weekends. While working at my first job, I participated in NaNoWriMo (which is National Novel Writing Month) where you write a 50K word novel in 30 days. I was obsessed and hungry. As soon as it was finished, I queried agents, who, surprisingly requested to read my novel but unsurprisingly, eventually told me my novel writing needed work. After writing about three manuscripts, I became agented! I got the idea to write a scary middle grade novel set in the wintertime. I wanted to infuse what I knew about the segregated cemeteries in my hometown, and that's how THE FORGOTTEN GIRL came to be. Soon, THE FORGOTTEN GIRL sold to Scholastic. I was extremely excited and grateful. Later, I worked on THE GIRL IN THE LAKE, my second novel that released in January. I got this idea by living in a lake town in North Carolina. I wrote the majority of this novel while pregnant and in the post-partum stages during the pandemic. It was tough for these reasons, but it also makes me feel accomplished and grateful when I see it. My first YA romance novel, RHYTHM & MUSE, was being worked on while writing both of these books! Writing this book felt refreshing and fun. It will be out in Spring 2023, and I am so excited for that one.
The Inspiration
Although she is not an author, I am and have always been immensely inspired by Beyoncé. Growing up, she was the only women who reminded me of the women in my family – she had curves and a country accent like them. Over time, I came to admire her passion for Black art, her work ethic, and how she so eloquently showcases the complexities of Black, southern womanhood. As a fellow southern girl, a wife, and mother, it inspires me to see how she juggles these roles while executing her ideas into these impactful bodies of work.
I am inspired by Chloe X Halle for a lot of the same reasons. They embody that Southern Black girlness that I love. Separately, they are both extremely talented in their own right, but I love that unique sound they have when they come together. Their music often serves as the soundtrack for my writing!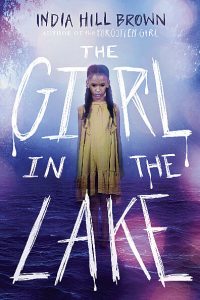 The Process
My process for every story is different – sometimes, I come up with a name, or a small summary. Sometimes, it's a dream. Whenever I get the smallest idea, though, I instantly have to write it down. I have to start a brand new notebook with every project I work on. I write it down by hand first, and then I outline it on the computer using a program called Scrivener. Then, I messily type the first draft. When I get stuck along the way, I write down the question I am asking myself. Seeing it on paper makes the answers clear for me. ideally, I would always write at my desk, but sometimes I do like to get cozy and write in bed! Revising is tough – sometimes I have to step away from the project for a while and think about it for few days before I come back the story ready to work on it. It's so exciting to finish a draft, though. I love that feeling.
Be sure to keep up with India through these social media opportunities!
Website: IndiaHillBrown.com
Blog: IndiaHillBrown.com/Blog
Newsletter List: https://mailchi.mp/d370408b4e77/indiahillbrown
Instagram: @booksandbighair
Twitter: @BooksandBighair
Thank you, India Brown Hill for your accomplishments to children's literature!