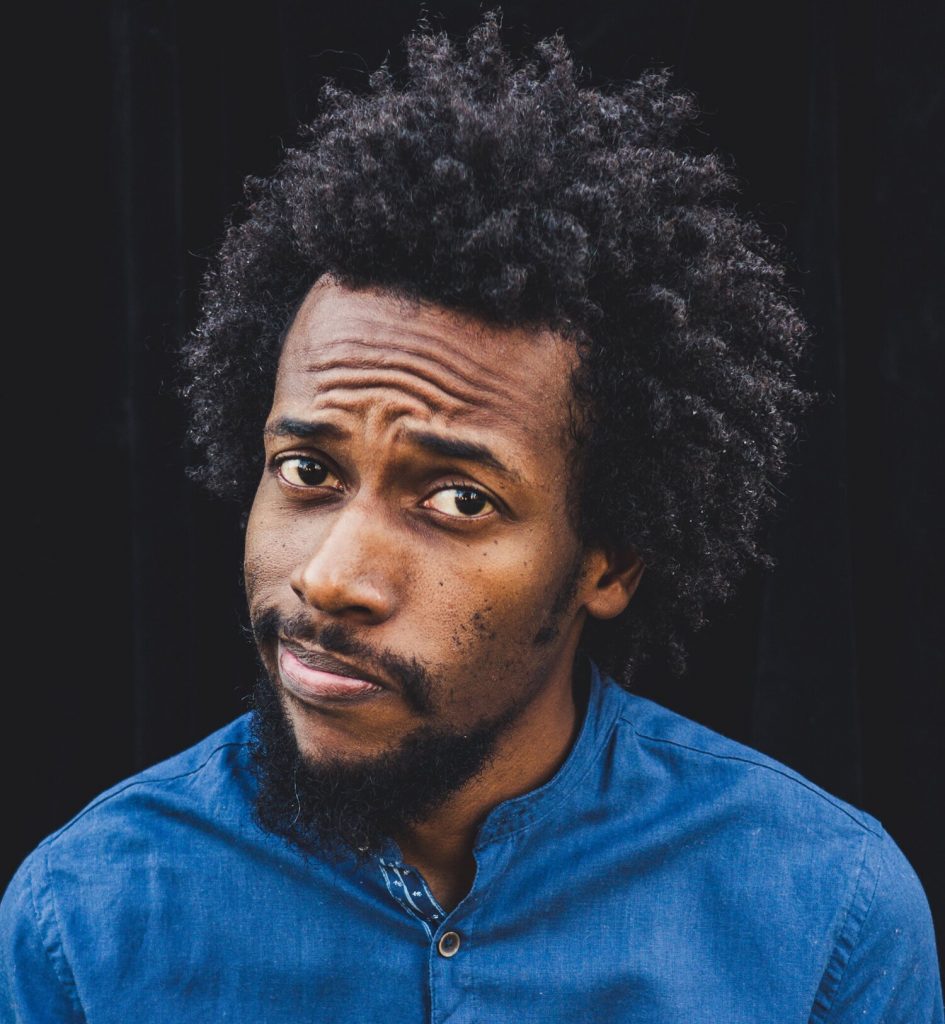 On this first day of Black History Month 2022, we are excited to kick off our 28 Days Later campaign by highlighting the supremely talented Nikkolas Smith. This Houston, Texas, native has designed theme parks at Walt Disney Imagineering, and is now an ARTivist, concept artist, children's books author, film illustrator and movie poster designer.
Smith is the author/illustrator of the picture books The Golden Girls of Rio, (Sky Pony, 2016); My Hair Is Poofy And That's Okay; and World Cup Women, (Sky Pony, 201) . The 1619 Project: Born on the Water, (Kokila, 2021), is the latest picture book he's illustrated.
Don: Our team at the Brown Bookshelf love your illustrations in The 1619 Project: Born On The Water, written by Nikole Hannah-Jones and Renée Watson. Please tell us more about the book and your place in its creation.
Nikkolas: The 1619 Project: Born On The Water is the latest picture book I've illustrated, and is probably the most important project I have ever had the honor to work on. As a Black Artivist, my mission is to use my art to awaken people on social justice issues and this is a book that will carry an incredible power of knowledge of Black joy, resistance, and rebirth for generations to come.
I was contacted by Kokila in 2020, and when the team let me know who the authors were and the subject matter, I was immediately on board. It's such an immense honor to be asked to illustrate a dream project like this, especially one that I have such a strong connection to, being a Texas-born descendant of enslaved people from Central West Africa.
After reading the amazing poetry from Nikole and Renée, I painted a few concepts for the book cover and shared with the team. The book came together pretty seamlessly. The biggest challenge was taking all the historical documentation from the original 1619 Project and West African tribal culture, and transforming it visually into something everyone can digest, from Ages 5 to 105.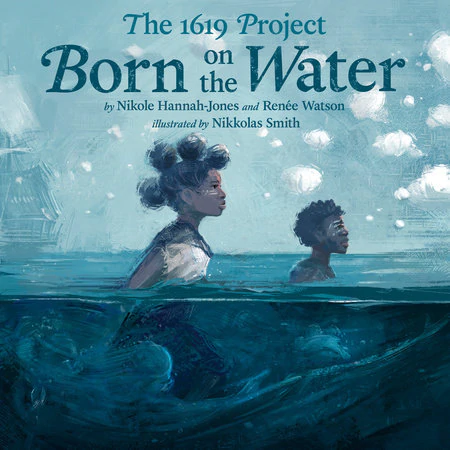 And the response has been incredible, from kids to parents, to many readers who are not parents. Whenever I have the opportunity to present the book virtually to schools and talk about my process, it always gives me a chance to see how this book can be a tool and a resource for kids, one that I never had, because I never had a book like this one growing up.
Don: Can you briefly talk about your art process?
Nikkolas: My art is often described as semi-abstract, painterly, and purposefully unfinished. For the 1619 project and all others, I exclusively paint in Adobe Photoshop, and use various textured brushes such as dry brush, charcoal, etc. My process of painting is what I call an add-and-subtract method that bypasses the line sketch phase. I start by speed painting to add more to the canvas than needed, and then chip away with the eraser to refine to the desired form. Illustrating Born On The Water required pulling a lot of Central West African research references to view while painting hairstyles, facial features, clothing, architecture, etc.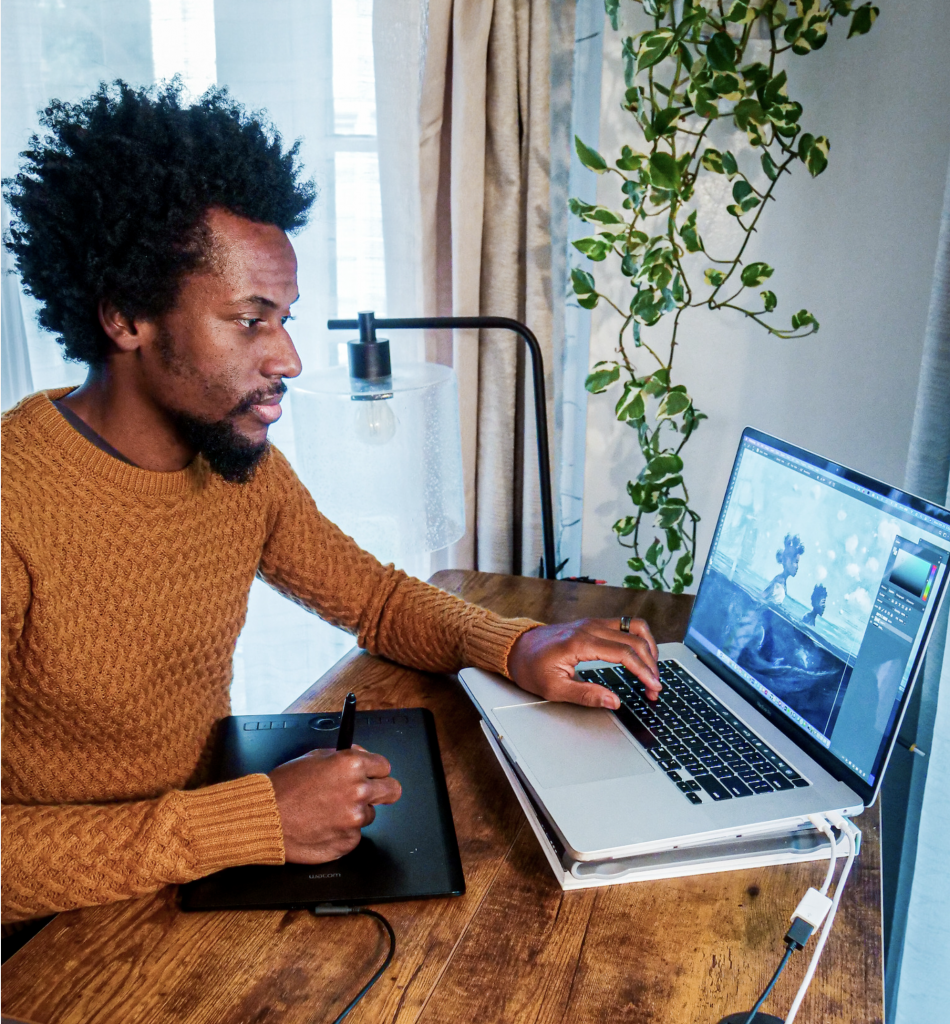 My art began as personal "art-as-self-care" and has found its voice as artivism, often reflecting the hope and brokenness in the world, and inspiring people towards positive change and a society that holds true justice for all.
The Buzz
A #1 New York Times Besteller!
An Amazon Best of the Year 2021
A Barnes & Noble Best Picture Book of 2021
A Publisher's Weekly Best Book of 2021
A News & Observer Best Books of 2021
An Amazon Best Book of the Month
A New York Public Library Best Book of 2021
A Barnes & Noble Book of the Year Finalist
A 2022 ALSC Notable Children's Book
"A gift to Black Americans and everyone else who reads it." ―Kirkus Reviews,starred review
"Black history is not merely a story of slavery and suffering but one of perseverance and hope." ―Publisher's Weekly, starred review

"A stunning work, providing a glimpse into the history of the Black experience before and after the slave trade; the poetic language and breathtaking artwork will have a lasting effect on readers." ―School Library Journal,starred review
"Written in lovely and loving verse, with dynamic, expressive, and expansive illustrations that convey the emotional journey of a resilient people, this book provides a moving, informative answer to an essential question." ―Horn Book, starred review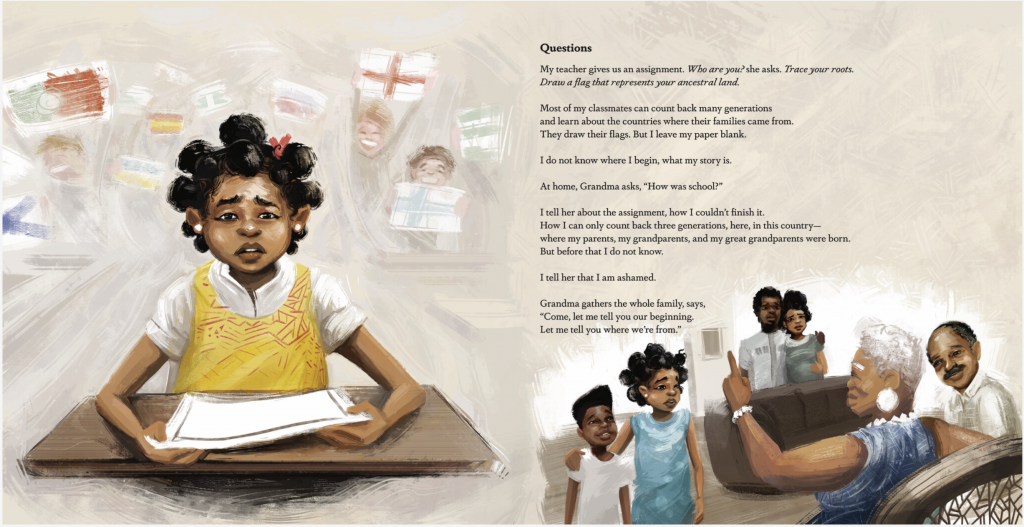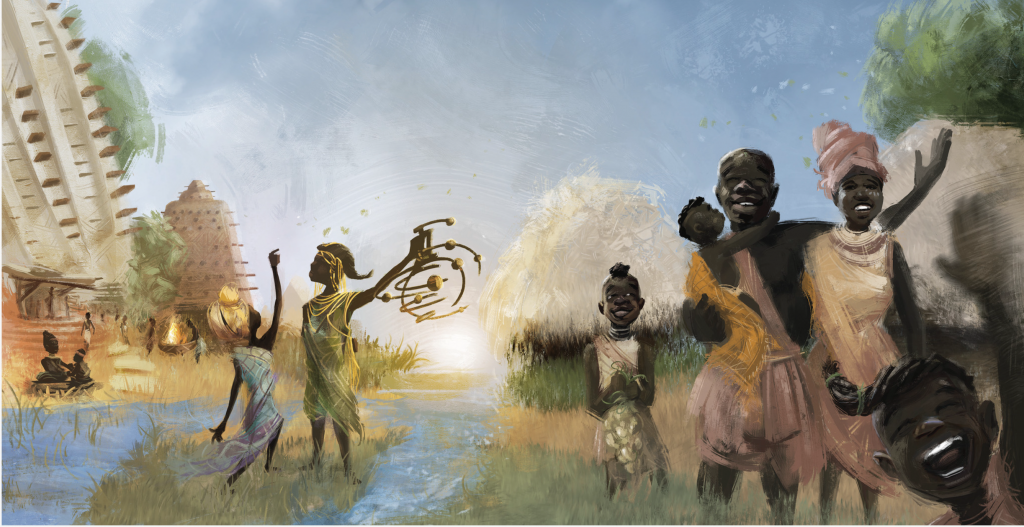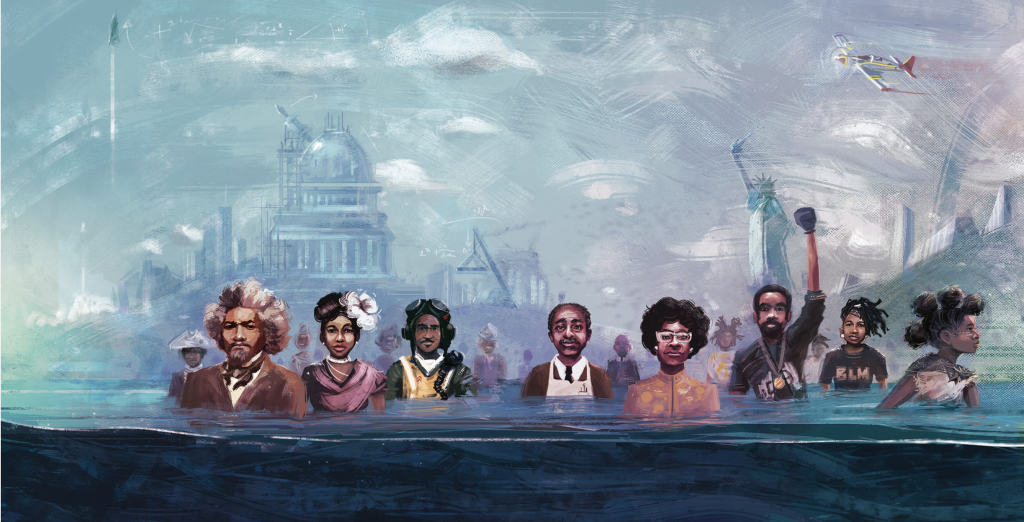 Be sure to follow Nikkolas at:
Website: https://www.nikkolas.com/
–Don Tate