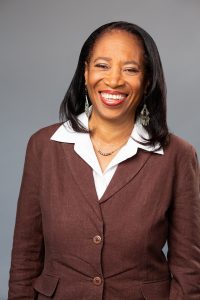 Writers come to the field from many avenues. I'm always fascinated with how, where we've traveled from impacts our writing and the kids we're writing for. Today's spotlight author has a law degree and is from the Island of Trinidad. Her desire to depict Island life means a mirror for young readers like her characters and a fascinating window to the Caribbean for those who aren't. Meet Glynis Guevara.
The Journey
I attempted to write my first novel when I was a fourteen-year-old girl growing up in Trinidad. Back then, I didn't have my own voice as a writer, and I didn't have a mentor to guide me. I eventually abandoned that project and concentrated on getting an education, but I never gave up my love for writing. Years later, in 2005, I was laid off my job as a technical writer / computer trainer at a Toronto hospital. This was an especially trying time because I had signed a contract to purchase a townhouse and I was fearful that I'd lose my deposit. On my first day at home unemployed, I was quite depressed, and I wondered why my life always seemed to go one step forward then two steps backward. I decided to write about my life to deal with the pain. From that day on, I couldn't stop writing. Besides spending time trying to find another job, I barely did anything else. I eventually wrote the first draft of an adult novel.  I took a writing course at Humber College in Toronto and was teamed up with an excellent mentor. Months later, I began to write the first draft of my debut novel, Under the Zaboca Tree (2017). This book tells the story of a young Canadian born girl of Caribbean descent who moves to Trinidad with her single parent dad. I didn't consciously plan to write a YA novel. It just turned out that way.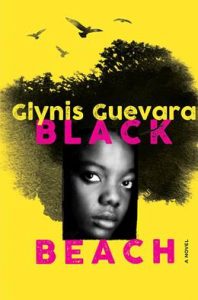 The Backstory
My main goal when I decided to write my second YA novel, Black Beach (2018) was to write a contemporary novel that reflects island life. I also wanted to write a book that touches on an environmental disaster. This is so because I was deeply affected by an oil spill that occurred in Trinidad around 2013. From my home in Canada, I followed that story on the Trinidad newspapers and was very concerned about the villagers and the wildlife affected by this catastrophe. As part of my research for Black Beach, I travelled to Las Cuevas Beach in Trinidad and spoke to several fishermen about the leatherback turtles. These giant turtles are prominently featured in the book. Black Beach tells the story of sixteen-year-old Tamera who lives in a Caribbean fishing village with her parents. Besides the environmental disaster, other issues in the book include Tamera relationship with her first boyfriend who moves out of the village to work, the disappearance of one of her classmates and Tamera mother's mental health issues. This 200-page book details the numerous challenges Tamera faces in her life, but through it all she is a better person in the end. Black Beach covers serious issues, but they are universal themes and I feel these stories need to be told.
The Writing Process
Currently, I work as an adult educator. My work day begins at 9:00 am and ends at 2:30 p.m. When I'm working on a manuscript, I write consistently. I usually set myself a goal about how many words I will write each day and normally stick to it. For me, writing is not a chore. It is something I love to do, so it is not difficult to keep a strict routine. My job gives me the luxury of Christmas breaks, March breaks and summer breaks and this means even more time to write. Writing a book is difficult, but the process that works for me it to start with a general idea. The characters tell me their stories as I write, and I am often surprised in the end. I edit consistently. I am not someone who can write the first draft from the beginning to the end without looking back.
I recently began writing the sequel to my debut novel, Under the Zaboca Tree. Before starting this project, I was aware that the main character was going to leave Trinidad and travel to Canada, but as I continue to work on this project, I still do not know exactly how the protagonist's issues will be resolved. If I hadn't lost my job, I'd probably still be a technical writer / computer trainer and most likely have a lot more money in the bank, but I have no regrets because I found the time to hone my skills as a writer.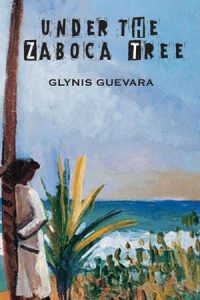 The Buzz
(Review excerpts Black Beach, 2018)
"Ms. Guevara magically executes it all seamlessly with a laid-back narrative that is mature enough for the YA reader as well as an adult one. The issues that Tamara and her friends face in Trinidad are like those faced by youth anywhere: boyfriends, school grades and further education, moving away, parental separations, and so on" —The Mirramichi Reader
"Guevara has written an honest book about the insecurities of growing up, the complexities of family dynamics, the disturbing secrets of a community, and the power of neighborly love" — Quill and Quire
(Review excerpts Under the Zaboca Tree, 2017)
"A delightful, four-star YA read that is insightful to life in Trinidad & Tobago as well as comprehending the stress transient parents can put on their kids as seen through a child's eyes." —The Mirramichi Reader
"Under the Zaboca Tree is a good read and demonstrates really well how a childhood experienced under the tutelage of an ill-equipped single parent may inflict irreparable damage. The bad influences and violence that lurks within the slums of Flat Hill Village tempt the most desperate and expose the most vulnerable to harm and dysfunction. What Guevara offers in the character of Baby Girl is an excellent example of someone who recognizes the most troubling aspects of the neighborhood and properly navigates around the danger it presents." — Resource Links Vol 23. No. 3 – February 2018
"The plot twists and turns in a somewhat chaotic fashion, rather like real life for Baby Girl. There are moments of violence and absolute terror which are balanced by kindness and efforts at community improvement. The women often take the lead in the story, providing great role models for Baby Girl and other young women" — CM Magazine Volume XXIV Number 24 – February 23, 2018
Get Social with Glynis
Website:             glynisguevara.com
Twitter:               @GlynisGuevara
Instagram:          https://www.instagram.com/glynisguevara/
Facebook:           https://www.facebook.com/gguevaraauthor