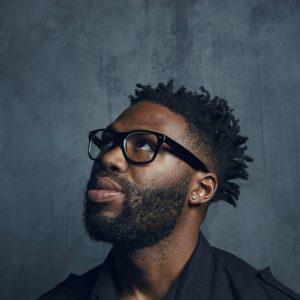 Writer, director, producer and former NFL wide receiver, Matthew A. Cherry is bursting with talent. Watching viral videos of Black fathers interacting with their children inspired his animated short film project, Hair Love. The sweet video centers and celebrates the relationship between a Black father and daughter and his quest to love on her glorious hair with a style all his own.
Illustrator Vashti Harrison, in conversation with Matthew, created the character design giving father Stephen slides, an arm tattoo and long locks and Zuri expressive eyes and a beautiful crown of natural hair. Here's what Cherry said in his Kickstarter video: "We're trying to promote hair positivity and inspire young kids to take pride in their natural hair and show that Black fathers are in their kids' lives." His initial goal was $75,000. He raised more than three times that and gained countless fans.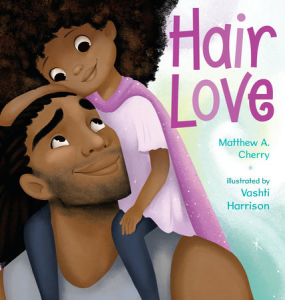 The campaign caught the attention of Penguin Random House. Here's what Matthew shared on Twitter: "Fun story: @Tweetpathi reached out to us 4 days into our Kickstarter campaign about the possibility of doing a #HairLove picture book w/ Penguin Random House through my website. She was one of the 1st people to believe in the project & we're proud to collab w/ her & @penguinkids."
Essence magazine revealed the cover of Hair Love (Kokila) which will debut as a picture book on May 14. One spread showcased in the article shows Zuri with Afro-puffs and a fluttering cape, a superhero floating above the clouds. We're thrilled to honor Matthew on Day 21 of our campaign.
Pre-order Hair Love here. Learn more about Matthew at www.matthewacherry.com.