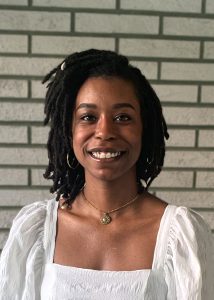 I'm a nonfiction fan. I especially love reading biographies of unsung African American heroes. I think it's important for all kids to know about  important contributions Black people have made to United States history, and I'm glad that talented illustrators like Alleanna Harris are bringing these stories to life. Since entering the field of children's publishing, Harris has used her talents to illustrate several nonfiction titles, including the stories of Victor Hugo Green, the man behind the development of what became known as The Green Book; Dr. Patricia Bath, a groundbreaking ophthalmologist who pioneered laser eye surgery; and the story of York, an enslaved man whose contributions to the Lewis and Clark expedition proved invaluable. Given the work she's doing to illuminate these lives and provide Black children with needed windows, I'd argue that Harris is a hero too! She's one to watch, so keep your eyes peeled for her books!
The Journey: 
My path to publishing was a very serendipitous one with many twists and turns. I've been drawing since I could hold a pencil in my hand, but it wasn't until relatively recently that I realized that I wanted to illustrate picture books. 
I started my college career at Temple University's Tyler School of Art in Philadelphia, PA as an Architecture major. After taking my core architecture classes, I knew that I wanted a more creative major. I wanted to draw more. So, after one semester, I transferred to The University of the Arts which is also in Philadelphia, PA. At UArts I became an animation major, but I took a few illustration classes in my senior year. It was in those illustration classes that I realized I wanted to illustrate for a living.
After graduating from UArts in 2015 with a BFA with Honors in Animation, I wore a few hats. I opened an Etsy store called AlleannaHarrisArt where I sold original art prints.
(The store is still open today!) I also illustrated custom portraits for friends and family and I hosted painting tutorials for senior citizens at assisted living facilities. I also posted my illustrations and sketches to my portfolio site and to my social media accounts in the meantime. Some illustrations went viral, and that increased the amount of eyes on my artwork.
About a year and a half later, my older cousin texted me about a coworker who happened to be an author and who was looking for an illustrator for her newest self published picture book. My cousin gave her the link to my portfolio, and said that the author was strongly considering me. Fast forward a few weeks, and I was selected as the illustrator of her picture book. After illustrating her book, I knew I wanted to illustrate picture books for a living.
In 2017, I started to creating a solid picture book portfolio, but around this time, my friend Loveis Wise convinced me to join the database Women Who Draw. That was some of the best career advice I ever received because months after I joined, my agent James Burns saw my account and reached out to me via email. Soon after, I was signed to Bright Agency as a freelance illustrator. I've been professionally illustrating ever since.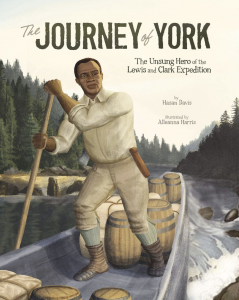 The Back Story
My first official picture book was The Journey of York: The Unsung Hero of the Lewis and Clark Expedition, written by Hasan Davis. My managing agent, James, emailed me a few weeks after I signed with Bright in 2017 about a possible picture book. I remember being really nervous and excited because it would be my first published picture book. I felt honored that Hasan and the team at Capstone believed in me enough to bring me on as illustrator. 
My most recent picture book was Opening the Road: Victor Hugo Green and His Green Book, written by Keila V. Dawson. One of my agents, Lucie Luddington, emailed me with an interesting project from the team at Beaming Books. She said that they had a picture book biography about Victor Hugo Green, the inventor of the Green Book and that they were looking for an African-American illustrator with experience in non-fiction to illustrate. At that point I had experience with two non-fiction picture books: The Journey of York and Making Their Voices Heard: The Inspiring Friendship of Ella Fitzgerald and Marilyn Monroe by Vivian Kirkfield (little bee books). It was an immediate yes from me, and it was a yes from Keila and the team at Beaming Books too!
The Buzz: 
Opening the Road was listed as a 2022 Jane Addams Children's Book Award Finalist for Younger Readers. It also made the 2021 New York Public Library Best Book for Kids list!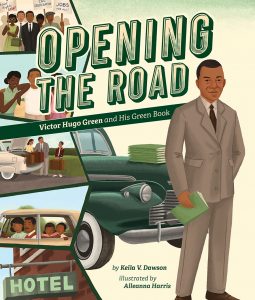 The Process: 
Sometimes I start off with character sketches to nail down what the main characters look like in the story. If not, I dive right into rough interior sketches. I clean the sketches up just enough for the team to understand what I have in mind compositionally. Once I get feedback, I revise the sketches and tighten them up a little more. This is usually the toughest step for me because I like to make sure that everything is in place for color. After the revised sketches get approved, I start the color illustrations. This is when I can lock in mentally and listen to music or podcasts while I add color to everything. It's my favorite step. After another round of feedback, I usually revise once or twice, and then send in final color.
In terms of location, I used to work at the kitchen table. There's a ton of natural light in my kitchen, but on the other hand, it was hard to separate work and life because I'd still think about work whenever I'd eat. Now, I work at my drawing desk in my room. There's still a lot of natural light during the day and my swivel chair is comfy too.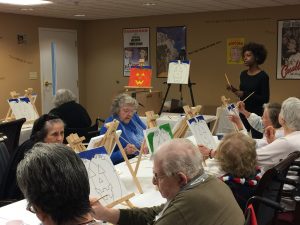 The Inspiration:
There's so much that inspires me, but I'll keep to a mini list of visual things.
My absolute favorite illustrators are Pascal Campion and Tadahiro Uesugi. Their personal art inspires me. 
I love Vanessa Brantley-Newton and Nina Mata's picture book work. 
I love Hillary D. Wilson's cover illustration work. 
My favorite photographers are Saul Leiter, Fred Herzog, William Eggleston, Ernst Haas, and Harry Grueyart. All of them have common subjects, but their use of color and composition are masterful. 
I also love cinematography in movies and music videos, but talking about it would lead me into a even longer rabbit hole of names and examples, so I'll spare everyone!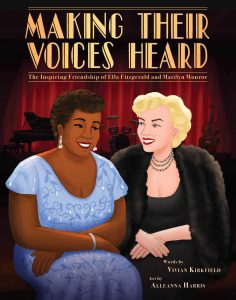 Under The Radar:
Some of the authors and illustrators that I was going to mention are featured this month and are stars (Antwan Eady, Reggie Brown, and Amber McBride), but I have two more star illustrators: Loveis Wise and Ashley Evans. 
Loveis Wise's work is amazing. You most likely have seen her art on the cover of The New Yorker. As a picture book illustrator, her illustrations are bold and vivid with a sense of whimsy that I love.
Ashley Evans' work is also amazing. I love her vibrant colors and the sense of joy that I get from her illustrations.
They're both on social media, so please check their work out.