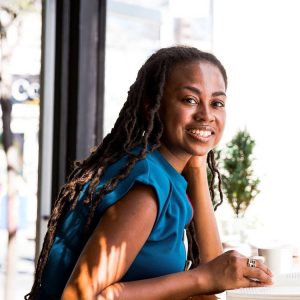 Today we feature Jamia Wilson, whose illustrated biography Young, Gifted and Black is a book we at The Brown Bookshelf all immediately loved. Jamia is an activist, feminist, and storyteller. She has written for Teen Vogue, Elle, and Refinery 29, among dozens of others. She's appeared with feminist icons like Gloria Steinem, done a TED Talk, and much, much more.
Kirkus calls her book a "diverse collection of iconic figures [that] includes film directors, politicians, writers, athletes, musicians, scientists, and leaders, among others." The book features 52 Black changemakers from the 19th through 21st centuries from all over the world. They go on to call it "a beautifully crafted volume that can serve either as an introduction to these figures or as a supplementary text." For me, it's a must-read.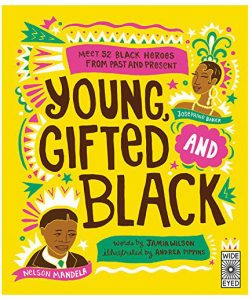 You can find out more about Jamia at her website: http://www.jamiawilson.com/ and I suggest you do go there to see what incredible things she has been doing.