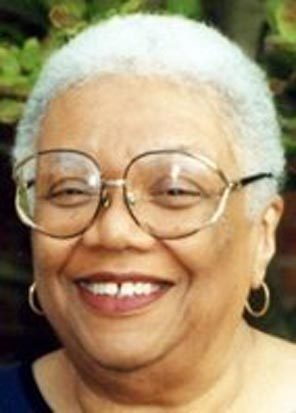 "Poetry is a matter of life, not just a matter of language"
– Lucille Clifton
Every year, people create lists of classic children's titles. A celebrated poet who wrote more than 20 books for kids, Lucille Clifton's work should be included. Her eight book Everett Anderson picture book series broke ground for its portrayal of an African-American boy in the city whose experiences ranged from celebrating the arrival of Christmas and accepting the birth of a sibling to coping with the death of a parent and trying to help a hurting friend. Clifton's Everett, kind, authentic and sensitive, was a reflection of kids around the country who didn't see themselves in books until him.
"Mom wrote children's books to fill an obvious void," wrote her daughters Sidney, Gillian and Alexia Clifton. "Prior to the publishing of Some of the Days of Everett Anderson, there were very few children's books depicting the lives of black and other children of color.  And of those few; even fewer were written by black or ethnic authors. Creating characters whose lives, language and experience were a mirror to the lives, languages and experiences of thousands of underserved children across the country was important to her, and her pioneering contributions lit the way for the many prolific authors and illustrators of color whose works endure in the marketplace today."
Clifton's writing journey began in the adult world of poetry.  Her early work was published in the anthology The Poetry of the Negro 1746-1970 edited by Langton Hughes and Arna Bontemps. She released her first book of verse, Good Times, in 1969. It was named one of the 10 best books of the year by the New York Times.
Just a short time later, in 1970, Clifton made her children's book debut.  Horn Book described Some of the Days of Everett Anderson (illustrated by Evaline Ness) like this: "The simple, short verses…celebrate the boy's joie de vivre….Excellent for reading aloud as well as for viewing." And so a new children's book star began to fill homes and schools with her light.
Her acclaimed release, Everett Anderson's Goodbye (illustrated by Ann Grifalconi), won the 1984 Coretta Scott King Author Award and was a Reading Rainbow title. Along with her beloved Everett titles, Clifton wrote gems including All of Us Come 'Cross the Water (illustrated by John Steptoe), Three Wishes (illustrated by Stephanie Douglas) and The Lucky Stone (illustrated by Dale Payson). The Poetry Foundation wrote: "Her books for children were designed to help them understand their world and facilitate an understanding of black heritage specifically, which in turn fosters an important link with the past."
Clifton, mother of six children, made writing part of daily life.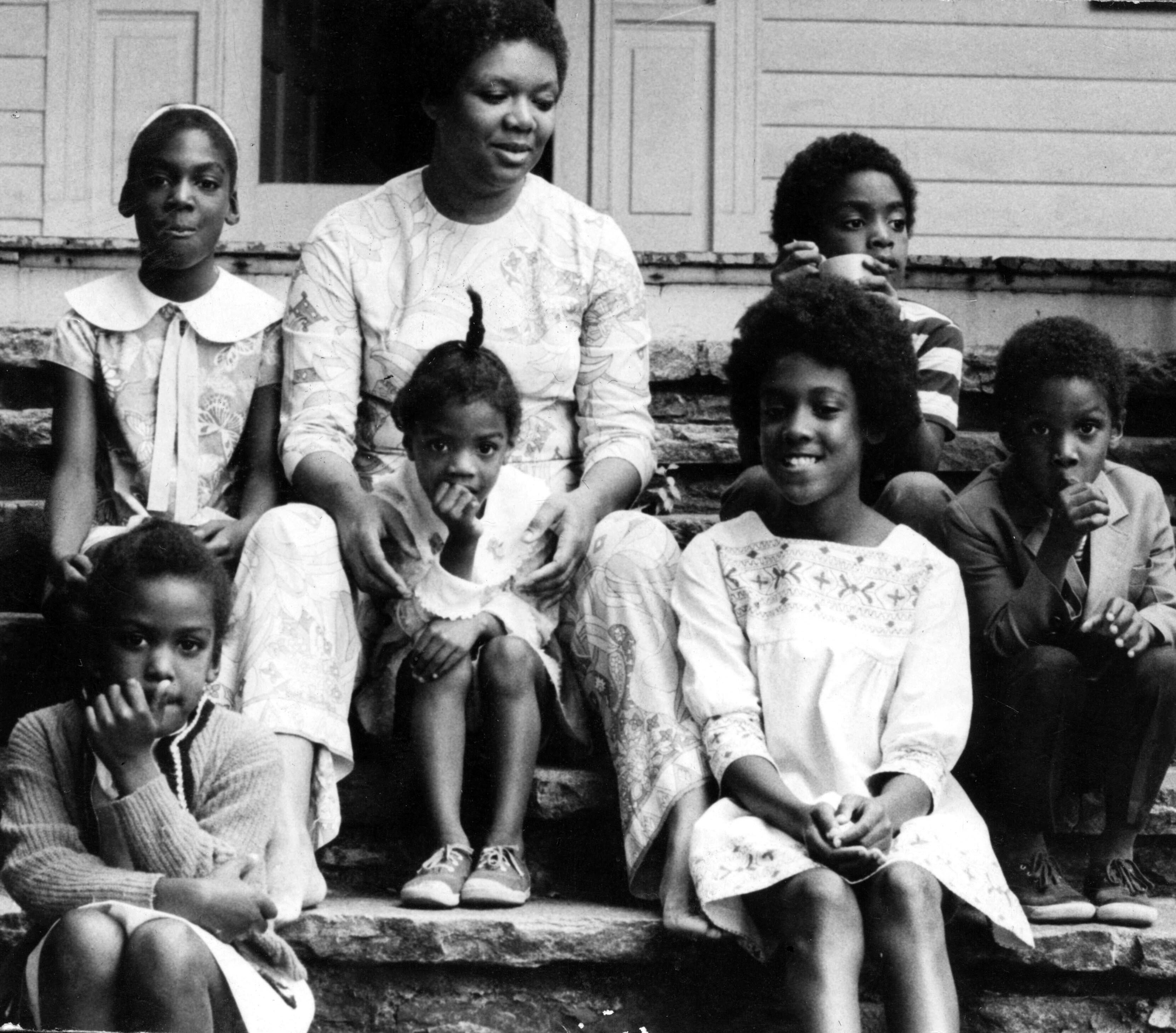 "As children, we watched our mother type on her old-fashioned typewriter at the dining room table.  For us, this is what mothers did; and where they did it; create worlds, play games, and share meals in the same place.  Her creating space was her sanctuary, and ours.  So it is with her every word."
– Sidney, Gillian, and Alexia Clifton
She drew from the past and the triumphs and trials she saw around her every day and gave that back to us. A National Book Award winner, Pulitzer Prize nominee and the first black woman to win the distinguished Ruth Lilly Poetry Prize, Lucille Clifton deserves a place of honor and remembrance for her children's books too. Her stories, woven with the love of black culture and history and filled with the magical stuff of life, are lyrical tributes to children whose experiences she wanted the world to see. Clifton died in 2010, but her beautiful work lives on.
Her website-in-development, www.lucilleclifton.com, has wonderful photos and book covers of some of her treasured titles. Bookmark it and check back for the official launch.
Special thanks to Sidney, Gillian and Alexia Clifton for providing quotes and a family photo and to author Miranda Paul for connecting The Brown Bookshelf with the Clifton family.