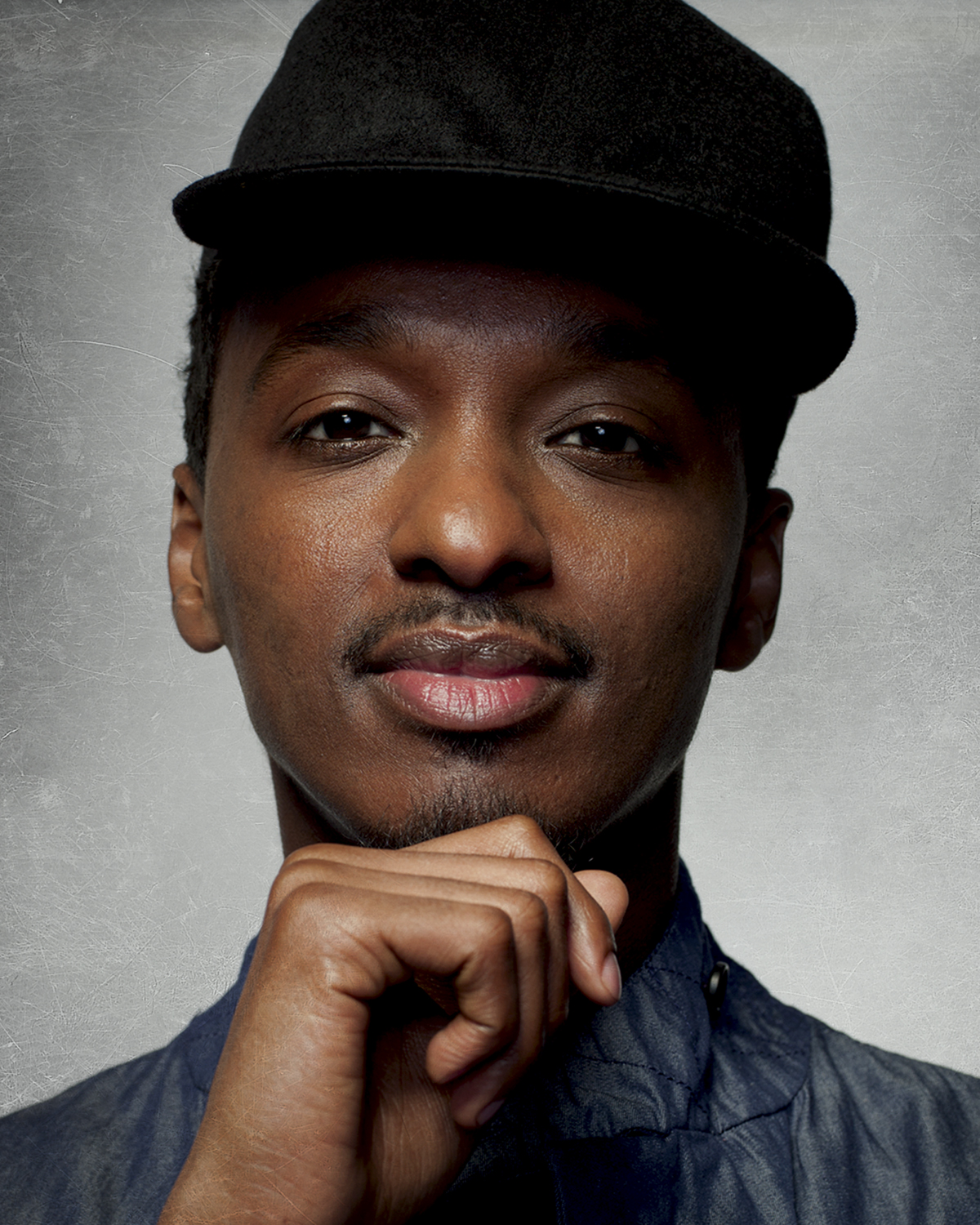 When I get older, I will be stronger,
They'll call me freedom, just like a Waving Flag…
Born to a throne, stronger than Rome
But violent prone, poor people zone,
But it's my home, all I have known,
Where I got grown, streets we would roam.
But out of the darkness, I came the farthest,
Among the hardest survival.
Learn from these streets, it can be bleak,
Except no defeat, surrender retreat
So we struggling, fighting to eat and
We wondering when we'll be free,
So we patiently wait, for that fateful day,
It's not far away, so for now we say
When I get older, I will be stronger,
They'll call me freedom, just like a Waving Flag,
And then it goes back, and then it goes back,
And then it goes back…
These are lyrics from Wavin' Flag, the hit song by Somali-born music artist, K'naan. Born Keinan Abdi Warsame, K'naan (along with his mother and his two siblings) fled war-torn Mogadishu when he was 12 years old; the family ultimately settled in Toronto, Canada along with his father.
Hip-hop music was one of the vehicles through which K'naan learned to speak English, listening to artists such as Nas and Rakim. He cites, however, Somali music as being among his primary creative influences. One would also imagine that his grandfather (a famous Somali poet), his aunt (a well-known Somali singer), and his first hand experience with atrocity and survival have also had a significant impact on his music. Writing for MP3.com, Jim Welte described K'naan's sound as one that "fuses Bob Marley, conscious American hip-hop, and brilliant protest poetry."
Wavin' Flag, K'naan's most famous song to date, was not only chosen as the anthem for the 2010 FIFA World Cup, it also inspired his first children's picture book: When I Get Older: The Story Behind "Wavin' Flag" (Tundra Books, 2012). It relates the story of K'naan's life before leaving Somalia and after, and is described as "a tribute to growing up, and believing in the future," a concept certainly worth reinforcing to youth everywhere. It is because of this literary value that we celebrate the book and its author, K'naan, on Day 21 of 28 Days Later.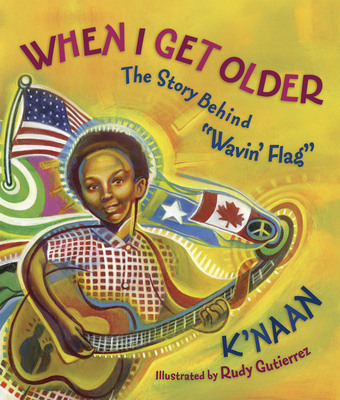 The Buzz:
"There is an elegant simplicity in … K'naan's telling of his story. It is an immigrant story many, many Canadian children will know personally…. Rudy Gutierrez, whose work is sometimes described as 'musical', provides lively, flowing illustrations to complement K'naan's text. The emotional highs and lows of K'naan's tale are captured in Gutierrez's colour and composition…. And one last brilliant feature to this attractive book are the endpapers filled with images of countries' flags. Hopefully every child reading this book will find the waving flag of his or her homeland."
—Canadian Children's Book News
"Somali-Canadian musician K'naan's first children's book tells the inspirational story of [K'naan's] immigration to Canada…. K'naan uses accessible yet poetic language to draw in young readers, exploring his adjustment to Canada and how music kept him connected to his family. Gutierrez's artwork powerfully conveys a new immigrant's sense of alienation."
—ParentsCanada.com
To learn more about K'naan, visit his website here.
To purchase When I Get Older: The Story Behind "Wavin' Flag", click here.