Mahogany L. Browne is a California born, Brooklyn based writer, educator, activist, mentor, and curator. She was brought to the attention of many when her 'Brief but Spectacular' segment on PBS went viral, but she'd been putting in the work for a long time before that. It's an honour to welcome her and her empowering and powerful work to The Brown Bookshelf.
The Back Story
Funny enough, this poem existed a year or so before meeting my editor. I premiered the poem on PBS' Brief But Spectacular episode and the video went viral. I thought this would be a great gift for women I know. I wanted to make a coffee table book and used the remainder of my financial aid loan to collaborate with the artist and poet, Jess X. Snow. Fast forward, almost four to five months later and I have the book layout via PDF and am performing at the Girls Write Now mentor/mentee workshop. The response was overwhelming. I didn't know my future editor was in that room. Two months after that I went to a lunch meeting and my editor said "I love the story you told on stage. I think you are the voice YA needs right now. What are you working on?" And when I tell you I threw everything I was working on at her — I THREW EVERYTHING. I had a YA novel via epistle I was working on. I had a series of vignettes I was working on. And I had this poem, illustrated, to be a special novelty gift. She said: "I want to work with you on all of those ideas." And the whirlwind began. 
I am inspired by poetic novelist so of course, I love love love Eloise Greenfield, Jaqueline Woodson, June Jordan, Nikki Giovanni, Jesmyn Ward, Kwame Dawes, Sharon Draper, and Jason Reynolds. I have friendships and receive so much guidance from Jaqueline and Jason, but that doesn't tarnish their shine. In fact, I think they are two of the most brilliant writers of this generation. Their ability to find poetry in the everyday landscape and evoke an investment from our young people is nothing less than miraculous. In this day in time, they are the literary heroes we need. I aim to leave an equally indelible mark with a consistent and unwavering focus on the word work.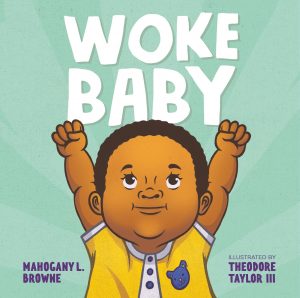 This is where it gets tricky. I am a poet first. I've been in love with stories and books since grade school and even stole books from the library to form my own personal collection. (and I would've gotten away with it had the meddling librarian not called my home and snitched on me to my mother requesting a $500 invoice be paid or the books returned). But still, my hand is more fluent in the space between the lines, the subtext. The stories are built with historical connections attached to a metaphor, voice inflection, and the economy of language. So my storytelling game requires me to listen to books while I am cleaning and eating breakfast (shoutout to Audible and them free points I get with my account) or reading short stories to bear witness to the crafting of a character within 20-30 pages, while the story itself creeps along your shoulder, a caterpillar. And here I go. Trying not to write a poem, when one clearly wants out. I also live by the workshop crew. It started with Cave Canem and moved to Poets House. From there I found my circle of readers and rely on them heavily to tell me if the story is moving or if the character is working. I pull from a lot of people and interactions around me. I fly through IG for inspiration in color, hair texture. It's a great writing assignment when trying to see what I want the world to see in my head. Then, of course, I turn to the greats: Toni Morrison, Sonia Sanchez, Audre Lorde, Lucille Clifton, Aracelis Girmay and Suheir Hammad. 
I am never not reading. I am never not writing.