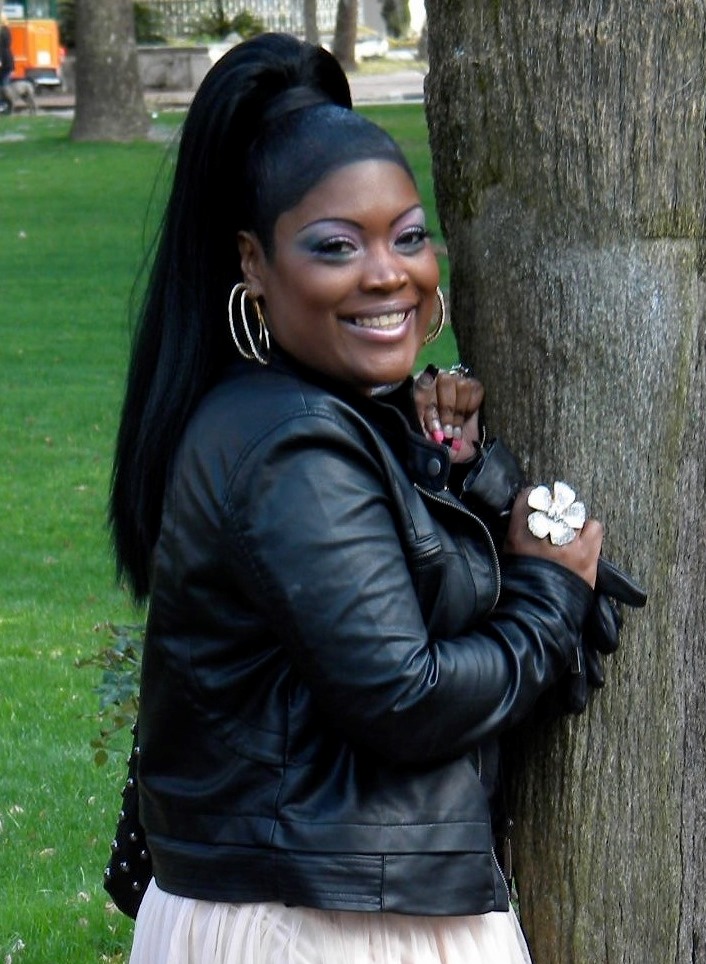 What happens when a 19 year old poet and songwriter marries her high school sweetheart who's a professional dancer? He becomes a celebrated artist and illustrator, and she becomes the Chief Executive Officer of a successful family business, Morrison Graphics.
Since 1999, Connie Schofield Morrison has managed the business aspects of Morrison Graphics while simultaneously taking great pride in caring for the needs of her children, her home, and her husband. And because it's what driven individuals do, she also carved out time for her literary passion and has published her first children's book.
On Day 3 of 28 Days Later, we are pleased to feature Connie Shofield Morrison:
The Journey
My path to publishing started in 2009 when my husband, Frank Morrison, and I decided to join our talents and collaborate using his "MIRACULOUS" illustrations and my "MIRACULOUS" story. I had something of an advantage in working with my husband in our self-made business (Morrison Graphics) since 1999: I was able to study the literary market up close for years–watching him grow through his collaborations with numerous children's book authors. Even so, my own path was still rather challenging! Although my husband is a world renowned artist who has worked with a variety of publishing companies, my publishing journey was certainly not a "who you know" situation. It was stringently based on the book being a masterpiece in order to get published. Before shopping my book, I signed with my agent Lori Nowicki at Painted Words.
My path was fueled by PASSION, PERSISTANCE, and PATIENCE. My journey was challenging. However it was worth the cultivated experience.
The Inspiration
My inspirations–outside of GOD, my husband, and my children– are the late Elizabeth Keckley, Oprah Winfrey, Mary J. Blige, Justine Simmons, Kelly Ripa, and Jada Pickett Smith.
The Process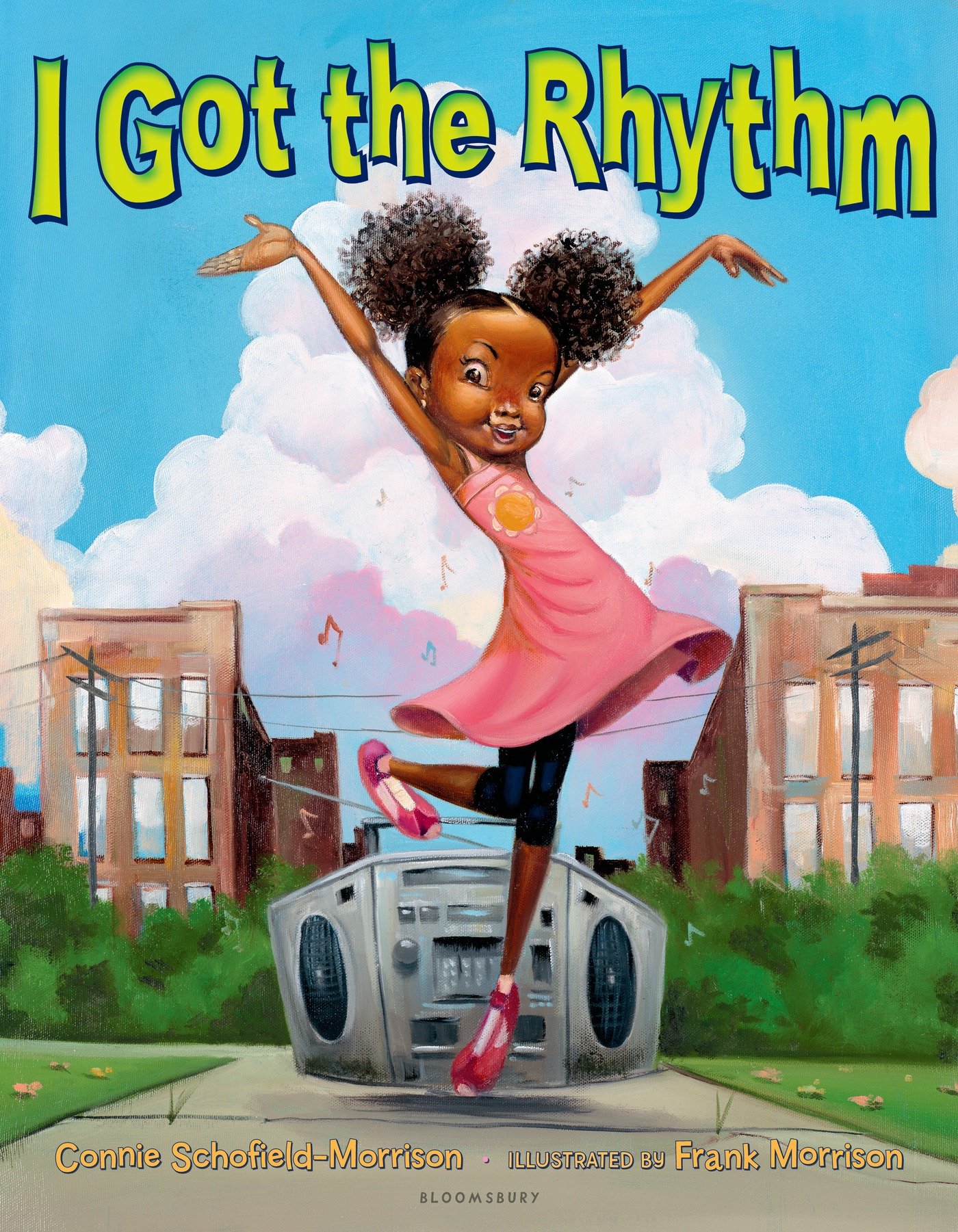 I have a home based office. In order for me to convert into Author mode, I need to take off my CEO suit, Wife suit, Mommy suit, and go into a quiet, clean zone with the aroma of scented candles and the sound of light music. While creating or writing, I start off with a character or characters. In my first published book, "I Got The Rhythm", I started off with my character, Miraculous, whose name I never displayed in the first book. I created her using the sassiness of my youngest daughter, Tiffani; the "superstar" characteristics of my oldest daughter, Nia; and the "anti-shyness" of them both. What worked for me in developing Miraculous' character was writing her many mood swings out on paper; dancing her dance moves to the beat of whatever music I was listening to at the moment; seeing, smelling, tasting and listening to the melodies that surrounded me.
The Buzz
"The driving beat of debut author Schofield-Morrison's narrative is likely to have readers bouncing and tapping right along with her… An upbeat celebration of the senses, selfexpression, and camaraderie." – Publishers Weekly
"The bright palette and vibrant tones of Morrison's loosely painted illustrations echo the energy of the text nicely… the book begs readers to sing and move along with this little dancer." – Booklist
"For a storytime that will get bodies rocking, fingers popping, and rhythm flowing." – Library Media Connection
"The little girl at the center of it all is wholly likable in her joyful approach… This will work well in an interactive storytime for preschoolers, as listeners are invited to shake and stomp along with the happy protagonist." – BCCB
"Ready made for storytime, Schofield-Morrison's text pulses with a beat of its own and practically demands audiences to clap along… The urban setting and varied cast of characters make this title particularly valuable, showcasing diversity as an integral part of everyday life." – School Library Journal
KIRKUS REVIEW
The beat is all around her when a girl takes a walk in the park with her mother. On a lovely summer day, a young African-American girl in a bright pink sundress and matching sneakers sees, smells, sings, claps and snaps her fingers to an internal rhythm. As a boom box plays its song and a drummer taps his beat, neighborhood children join her in an energetic, pulsating dance culminating in a rousing musical parade. Schofield-Morrison's brief text has a shout-it-out element as each spread resounds with a two-word phrase: "I shook a rhythm with my hips. /SHAKE SHAKE"; "I tapped the rhythm with my toes. / TIP TAP." Morrison's fullbleed, textured oil paintings capture the joy of a mother and daughter in an urban park
surrounded by musicians, food vendors and many exuberant children. Read this aloud with music playing loudly—not in the background. Morrison is a Coretta Scott King/New Talent Award winner, and this is a fine debut for his wife in their first collaboration.
Authors/Artists Everyone Should Know 
Frank Morrison
Nyree Morrison
Kadir Nelson
Brian Collier