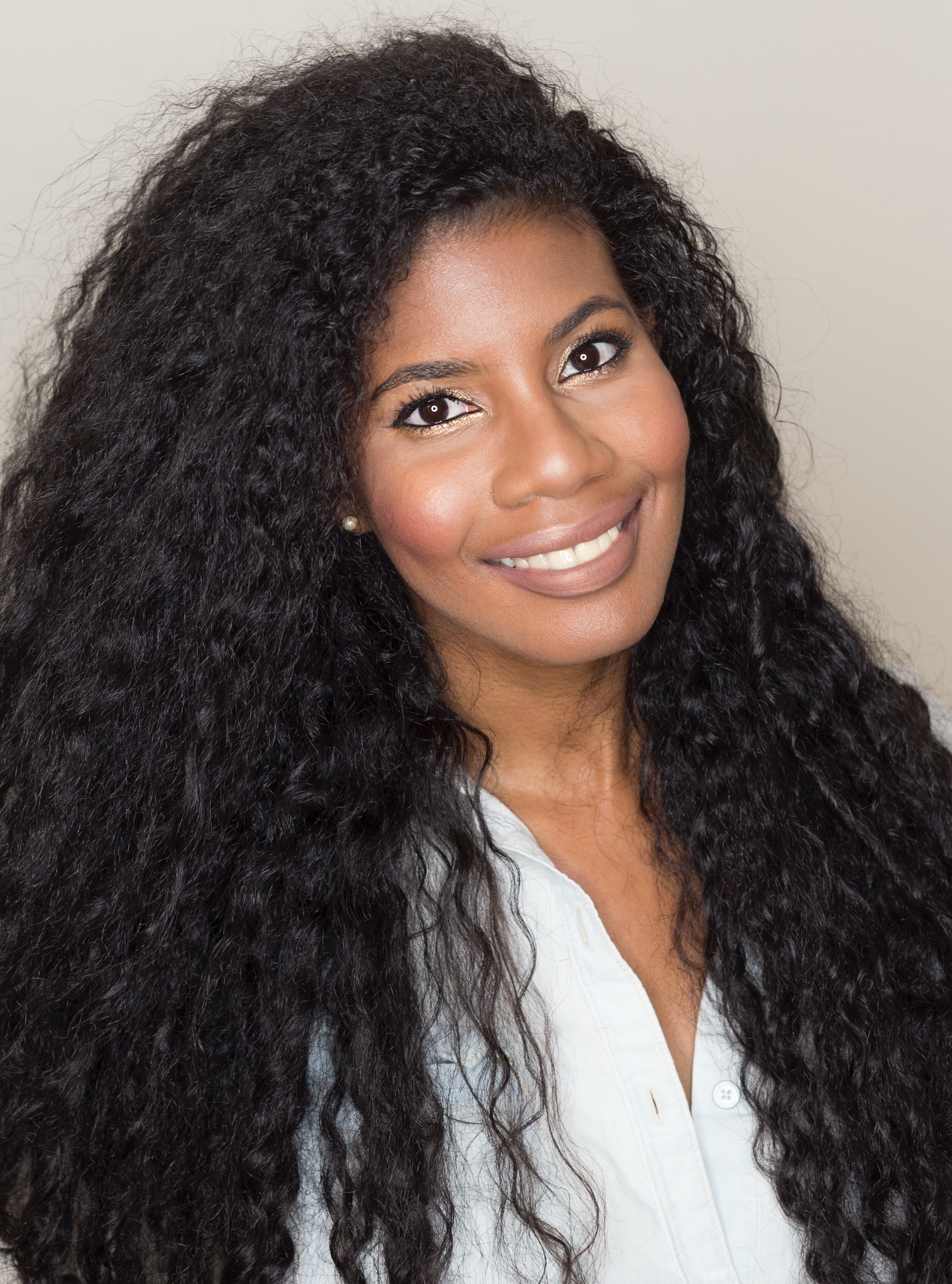 As I rejoin my Brown Bookshelf colleagues in the trenches of 28 Days Later, I'm elated with today's YA authors. They're vocal in a new way and their books reflect a time period where young people are witness to divisive political rhetoric that has remained at its height since President Obama took office a life time ago.
Many of the stories are also borne out of an increase in police shootings of Black people and the writer's innate need to process, through their characters. Nic Stone has hit the scene with a powerful debut, Dear Martin, a heart wrenching story that follows the journey of a high school senior who attempts to understand the present through letters to a heroic advocate of the past.
The Backstory
So YA didn't really become a *thing* until I wasn't one anymore, but it grew in popularity just as I was beginning to understand my own adolescence. I've always been an avid reader and consumed a lot of lit fic… but then my boss came into work one day red-eyed and shook. He was reading The Hunger Games. I blew through that, Veronica Roth's Divergent/Insurgent, and Lauren Oliver's Delirium/Pandemonium. Then I picked up a John Green book, and it was all over. I'd recently had a baby and had some time on my hands since I wasn't working a day job anymore, so I decided to try and write a book with a teen protagonist dealing with teen mess. And it was flaming garbage. But the fire was lit.
Dear Martin, was a response to three things: the myriad shooting deaths of unarmed African American teenagers since 2012, the rise of the Black Lives Matter movement in response to these deaths, and the invocation of Dr. King in opposition to this movement—which didn't sit right with me knowing what I knew about Dr. King and his M.O. So I decided to explore current events through the lens of his teachings to see what would happen. I have two little boys, so it's really my ode to them and my way of figuring out how to approach the stuff I'll eventually have to teach them about being black and male in America.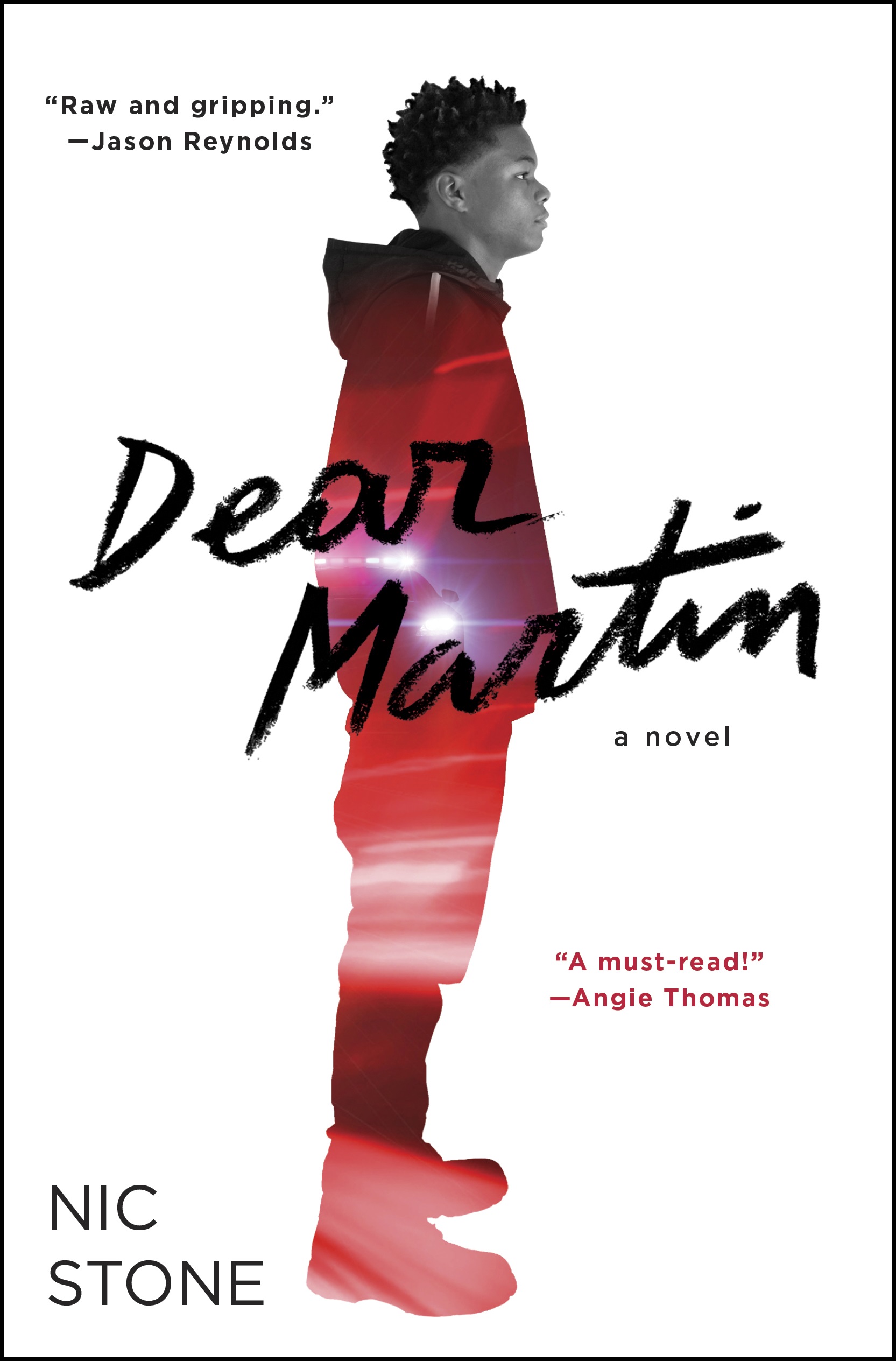 Dear Martin Nuggets of Wisdom
BBS: My oldest daughter (who is 23 now) used to actively avoid reading books or watching movies about slavery or the civil rights because of the anger it evoked. And I'd always tell her – that anger has a purpose. Don't run from it. Dear Martin very much feels exactly like what comes of using that anger or confusion. What nugget(s) of wisdom do you believe Dear Martin offers readers about how to dialogue about race relations (or any tough topic) in such a divisive environment?
Wait though—you have a 23 year old?! #BlackDontCrackFaReal  (*insert me cheesing*)
Moving on: I feel your daughter though. I didn't want to write Dear Martin. It took me over a year to watch Twelve Years a Slave, and I still haven't seen Get Out or Roots. I like… can't. And it's not just the anger for me. It's the helplessness. The eight weeks I spent working on the initial draft of Dear Martin were probably the most fraught of my life. And while you're right, the anger can be directed toward something constructive, James Baldwin's words will never cease to echo in my head: "To be a Negro in this country and to be relatively conscious, is to be in a rage almost all the time."
I should probably answer the question now, huh?
What I hope Dear Martin does is show the importance of considering multiple viewpoints. It's VITAL to stay open to being wrong. ALL of us. There are no easy answers or cookie cutter solutions. The goal of dialogue should be greater understanding of one another I think.
"Defending" YA
BBS: You and I had an interesting exchange on Twitter with Liara Tamani (Feb 26 BBS spotlight) about teen sex, not so long ago. What's your general message to the pearl clutchers and their efforts to censor fiction for young readers?
You know what, I'm going to let Dumbledore answer this one: "You cannot know how age thinks and feels but old men are guilty if they forget what it was to be young." **gently sets the mic down**
Real talk though: I think if adults would get off their high horses and pick up a YA book from time to time, they'd be reminded of EXACTLY what it's like to be young—of their own youth and all the angst and emotion and passion and wildness it almost certainly contained—and they'd stop being so damn judgey all the time. Adult hubris is something else, man.
YA Death Row
BBS: I LOVE the concept of YA Death Row. It reinforces how far things have come since my and BBS's debut in 2007. Each of you, in your own way, are changing the YA game. There's this level of activism and speaking out that makes it clear that today's Black kidlit authors are not going to let the old rules of publishing dictate their future. Who knighted you guys that? And how are you all using your connection to one another to mold the landscape and/or nurture other up and coming writers?
What's funny is the whole thing was birthed out of Dhonielle Clayton and me picking at Scholastic editor Matt Ringler—who edits GOOSEBUMPS, yo! He totally introduced us to R.L. Stine, too. #childhooddreamrealized—while he was in the middle of a live Twitter chat. One thing led to another, and next thing you know, we're talking about 90's rap and Death Row records, then graphic designer Jess Andree jumped in there and made the image for us. The image includes Dhonielle Clayton, Angie Thomas, Suge Knight (LOL), myself and L.L. McKinney on the top row, then Lamar Giles, Matt Ringler, Justina Ireland, Tochi Onyebuchi, and Jason Reynolds.
And honestly we just support each other. We all write very different things, so we boost each other in our respective genres. It's lit!
The Buzz about Dear Martin
"This hard-hitting book delivers a visceral portrait of a young man reckoning with the ugly, persistent violence of social injustice." – Publishers Weekly
"Stands apart in a literature that too often finds it hard to look hard truths in the face." Kirkus Reviews