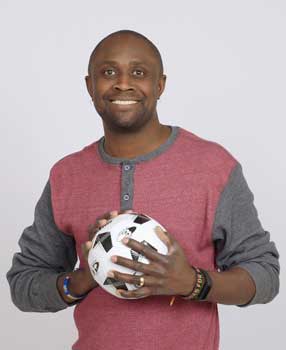 Today we honor new author Baptiste Paul and his forthcoming picture book, The Field, illustrated by Jacqueline Alcántara, to be released by NorthSouth Books/S&S on March 6, 2018. In his debut title, Paul pays homage to his childhood home (the beautiful island of St. Lucia), his native language (Creole), and the internationally-beloved game of soccer. Themes of teamwork, leadership, diversity, and acceptance make it a relevant read for all children, and a valuable addition to classrooms and libraries everywhere.
In addition to The Field, Paul and his wife, author Miranda Paul, have co-written the forthcoming picture books: Adventures to School: Real-Life Journeys of Students from Around the World and I Am Farmer.
On day 6, learn about Baptiste Paul and his journey to publication in his own words:
The Journey
As a child, I enjoyed reading. I walked 12 miles round trip to the library. I cherished moments where I was an active listener of storytelling. The elders of my village told us elaborate stories about witches, magic, mythical creatures and distant lands. I was captivated. Their ability to keep everyone's attention for a long time stuck with me to this day. Though I'd been journaling or writing poems on and off for decades, my degrees in college were in environmental and political sciences. My official path to publishing started about six years ago, after sharing a few stories from my childhood with my wife, children's author Miranda Paul. She encouraged me to write them down. We even sat down and wrote a couple of other stories together. After a rejection in 2013 for a co-written story, I felt deflated. Her message to me was keep writing…and so I did. I'm still working on growing that "thick skin" though.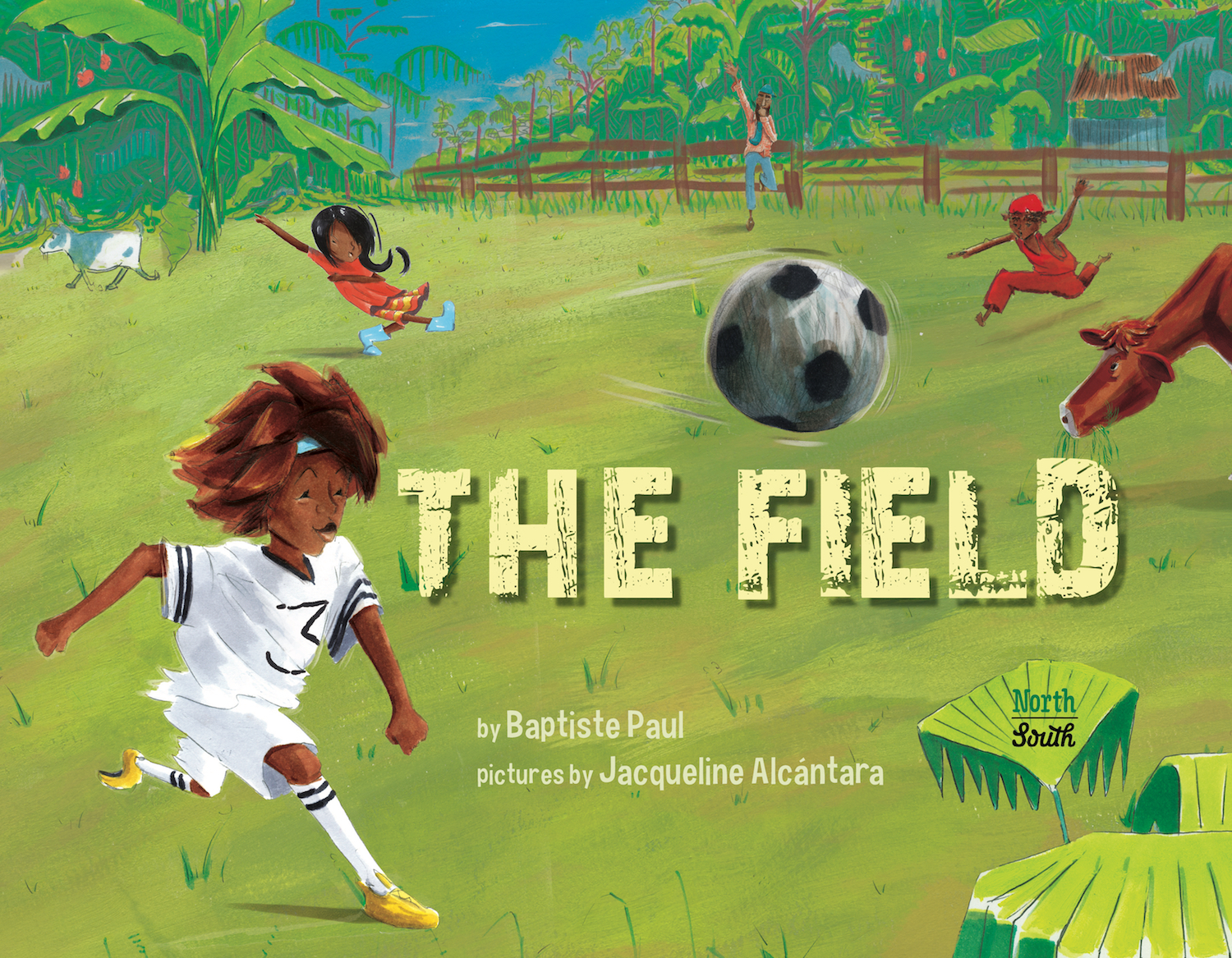 The Back Story
Usually, I don't believe in a perfect storm, but this was basically one of them. I was informed that NorthSouth was looking for unique stories. I emailed my agent the manuscript for The Field and her reaction was, "Wow the words are jumping off the page!" It just so happened that the editor who acquired The Field loves soccer, played soccer, and her parent company is European—which I suppose means soccer runs through their blood. If that weren't enough, the timeline just seemed a natural fit—The Field releases just before the 2018 FIFA World Cup. Right after submitting the manuscript, I got an "official unofficial" email. Editor Beth Terrill stated that she liked the story but her superiors in Europe would have to agree as well. I kept writing while I waited. As fortune would have it, on the day I received the official yes, I was back home on the island. I sat on the rooftop of my parents house overlooking the very field where the story took place nearly 30 years ago.
The Inspiration
There's a reggae artist from Dominica named Nasio Fontaine who inspires me. The messages in his music keep me thinking all the time. His lyrics and musical arrangements are genius. Each time I think I understand the meaning in his songs, another possibility pops in my mind. His songs have the power to take me on amazing journeys.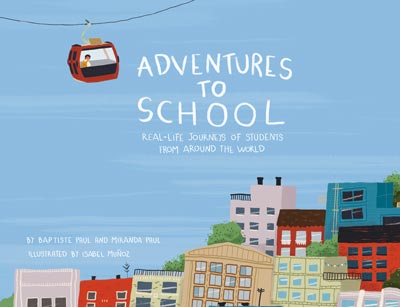 The Process
I mostly start with a memory, feeling, or idea. And I'm a big fan of outlines before drafting. During the day I walk around with a pencil tucked above my ear and a memo book in my pocket. I like jotting down thoughts as soon as they come to mind. After I have the idea documented, I ask questions: who, what, why, where, when, how—and then I repeat the whole process. A lot. I'm not a fast writer. And I talk out loud. I have conversations with myself. There's no shame in that.
Although I grew up speaking both Creole and English, I still struggle from time to time with grammar as I switch between the two languages. For me, having a critique group is an important part of the writing process. Their job is to make me a better writer and my job is to accept the critique, whether I like it or not. Having a wife who's a writer and a former English teacher helps, too.
As for my writing space, I go to my basement. I enjoy it there because I can be a true introvert where me and my thoughts coexist. I have kids, so that quiet time sometimes gets interrupted by distractions. (Most recently, my son built a sprawling fort over my writing space.) But I've trained myself to be a "to be continued" writer. When I get interrupted, I can leave a sentence incomplete and pick it back up another time. Writing is the kind of work that's never really done anyway. A story could go on forever if there was no one to stop you….
The Buzz
"Gather around for a boisterous game of futbol in Paul and Alcántara's excellent picture-book debut…Readers see a diverse cast of mostly dark-skinned characters often gendered in implicit ways…Paul weaves in italicized Creole phrases and words alongside their English counterparts in such a way that the text bursts with infectious joy…Irresistible fun." (Starred Review, Kirkus)
"The excitement of the game overflows from the pages and the children, from the beautiful greenery that surrounds them and the brightness of their clothing, to the dynamic movement in Alcántara's artwork…Staccato phrases match high energy of the impromptu game." (Starred Review, Booklist)
To learn more about Baptiste Paul, visit his website: BaptistePaul.net .