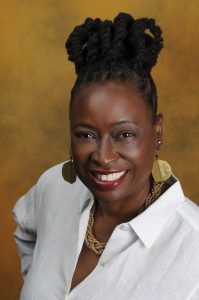 "A good imagination can save your life and heal your soul."
– Joy Jones.
There are many things you can talk about with Joy Jones.  After all, she's an inspirational speaker, an author, poet, trainer, and founder of D.C. Retro Jumpers, an all-aged Double-Dutch group. Double Dutch?  That's right, as in the picture below.   The picture takes me back to a time when I loved jumping rope.  It was all about rhythm, movement, and having a blast.  What a great idea for a children's book!
Her other titles prove her name matches her spirit.  Fearless Public Speaking is written for young adults to help them overcome the fear of public speaking.  Joy has written a book to help them overcome their fears.  Her story below is fascinating! On behalf of The Brown Bookshelf, I'm honored to introduce to some, and present to all: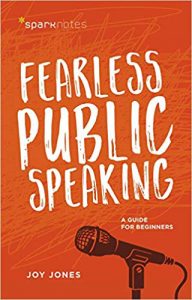 JOY JONES
The Journey
I'm so grateful to be a published author. It's a dream I've held since third grade. I've always loved reading and knew I wanted to be able to make that same magic happen for other readers. I read across genres so I write across genres. I have books for both adults and children.
However, as a young adult trying to become a writer, I was plagued with writer's block. What I discovered is that being authentic is a large part of being a good writer. I tend to be a private person and I had to learn to be okay with having the real me revealed on the page. Once I came to grips with that truth, writing got easier.
My more recent books have been for young people – FEARLESS PUBLIC SPEAKING (Sterling Publishing, 2019), a how-to for teens, and JAYLA JUMPS IN (Albert Whitman & Co, 2020). Both books were bought by the same editor although she moved from one publishing house to another. I discovered her when I attended a SCBWI Conference. I highly recommend attending conferences where editors and agents will be in attendance. That way you can meet people who are actively seeking work.
Persistence pays! I pitched three manuscripts to her before she found one she liked.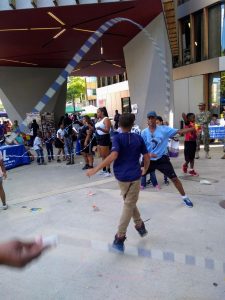 The Back Story
Let's get some black women, all over 50, and send them to Russia to teach Double Dutch. Sounds farfetched but that's exactly what happened in September of 2018. I founded DC Retro Jumpers, a Double Dutch team in Washington, DC but jumping rope took us around the world.
The group got started when I suggested to some co-workers that we jump rope during lunch as a way to lose weight. Nobody took me up on that idea, but I decided to write a play, Outdoor Recess, about a group of women who form a Double Dutch team. In the play, a Washington Post reporter writes a story about the group and that's the initiating incident that makes big things happen. When the play got produced, someone said I should actually start a Double Dutch group for adult women, and that's how DC Retro Jumpers was born. In real life, a Washington Post reporter saw us in action at a community festival, wrote a story about us, and that was the initiating incident that got us invited to do a Double Dutch tour in Russia.
I have an agent who was pitching other manuscripts for me, but from time to time when we'd chat, I'd talk about my Double Dutch adventures. She suggested I write about Double Dutch for a middle grade audience. Nah, I don't think so was my initial reaction. I had written the play and I organized the team — did I have anything else to say about jumping rope?
It turns out I did. And that's how JAYLA JUMPS IN came about. It was picked up by the very first editor I presented it to.
Most people think I'm a Double Dutch superstar, given where the game has taken me. I like jumping rope but it's not my passion. Rather, it's my imagination that is the engine driving this journey. It amazes me the way one's imagination can transform your life.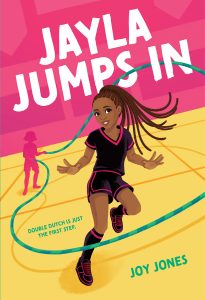 The Inspiration:
I have my classic favorites – Langston Hughes, Eloise Greenfield. Among more contemporary influencers, Linda Christensen, an educator in Portland, Oregon and Deborah Menkart, an educator in Washington, DC, have impacted how I lead writing workshops, especially from a social justice perspective.
The Process:
I know I sound like a twentieth century curiosity but my first drafts are always done longhand. I need to feel the connection of my hand moving the pen across the paper. Subsequent drafts are done on the computer. For fictional work, I need to know the general arc of the story first. I don't use a formal outline; details evolve as I create. Plot points may change, characters may be added or deleted. But I need to have a theme and an endpoint in mind in order to begin.
I write in snatches of space and time; that's why I keep a journal with me wherever I go. My favorite place to work is propped up in bed. Another favorite place is the courthouse. Once when I was called for jury duty, I spent the day in the waiting room writing and I got loads of work done. It was quiet, but there was energy in the room from the presence of the other people. That atmosphere made for an ideal creative incubator. It's been a long time since I've been able to be in the court but I'd love to sneak back.
The Buzz:
JAYLA JUMPS IN got a good review by School Library Journal –
https://www.slj.com/?authorName=Michele%20Shaw
and a STARRED review by Booklist!
https://www.booklistonline.com/Jayla-Jumps-In/pid=9736438
I enjoyed this TV news segment about JAYLA JUMPS IN on ABC TV – WJLA that I posted on Instagram: https://www.instagram.com/p/CEkRt3Hh3rI/
And I thought this video from the Fall For The Book Festival was pretty cool-
Author-publisher Zetta Elliot has some interesting things to say; I'm a fan of author-illustrator Adjoa Burrowes; and I wish Carolivia Herron, who wrote the bestseller, NAPPY HAIR, would do another children's book.
Here are the ways you can reach out to Joy Jones on social media:
Twitter: #joyjones100,
Instagram: #joyjones1433
website: www.JoyJonesOnline.com.
FROM JOY:
I'd like to offer THE JAYLA JUMPS IN Activity Book to all Brown Bookshelf readers who visit my web site,  www.JoyJonesOnline.com. The JAYLA JUMPS IN Activity Book can be downloaded using the code: 895$230
Joy, from all of us at The Brown Bookshelf, thank you for your contributions to children's literature!