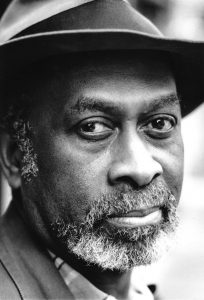 James Berry, OBE, was a renowned Jamaican poet. Born in 1924, he grew up on a farm in Portland Parish, located on the northeast coast of the island. Berry settled in London, England during the 1940s and was an early member of the Caribbean Artists Movement. He was particularly known for weaving Jamaican Patois throughout his literary work. His first published poetry collection was Fractured Circles (New Beacon Books, 1979) and in 1981, he became the first poet of West Indian heritage to win the Poetry Society's National Poetry Competition with his poem Fantasy of an African Boy. In 1990, Berry was made an Officer of the Order of the British Empire (OBE) "for services to poetry".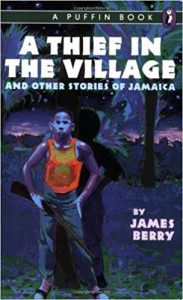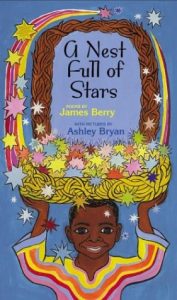 Besides several books of poetry, Berry also wrote numerous children's books, including A Nest Full of Stars: Poems, illustrated by Ashley Bryan (Greenwillow Books, 2004), and the 1989 Coretta Scott Honor Award-winning A Thief in the Village and Other Stories (Orchard, 1988).
In 1991, Berry wrote "A Story About Afiya", a poem celebrating the magic and wonder of childhood. From this poem, Lantana Publishing crafted a picture book of the same name, illustrated by Anna Cunha and released in April of 2020, nearly three years after his death. A Story About Afiya is a Northern Lights Book Awards Picture Book of the Year and one of New York Times 25 Best Children's Books of 2020.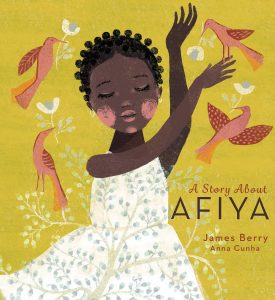 On Day 7, the Brown Bookshelf honors James Berry for his meaningful contributions to poetry and children's literature!
To learn more about James Berry and his work, you can visit Poets.org and BlackHistoryMonth.org.uk.