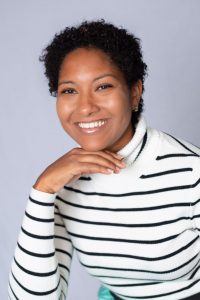 NOTE: There is a brief mention of suicide in this post. If you or anyone you know is struggling with suicidal thoughts, please contact the National Suicide Prevention Hotline at 1-800-273-8255.
Raissa Figueroa is a brilliant illustrator and graphic designer based in San Diego, California. Her artwork, largely digital, is simply stunning. A few books she's illustrated include Princess Unlimited (Clarion Books, 2021), written by Jacob Sager Weinstein; Sophie and Little Star (Spork, 2018), written by Amber Hendricks; We Wait for the Sun (Roaring Brook Press, 2021), written by Katie McCabe & Dovey Roundtree; and the Oona series (Katherine Tegen Books), written by Kelly DiPucchio. We Wait for the Sun is a 2022 Coretta Scott King honor award winner for illustration.
Here is Raissa Figueroa's journey. . .
The Journey
My third-grade self knew I wanted to pursue art (and become an animal doctor) but life happened and I was too scared to succumb to the  "starving artist" motif. I continued to sketch in the margins of my notebooks in school, fiddled with Microsoft paint and took a life drawing class in college, but in the end, I switched my major to graphic design so that I'd have a better chance financially. I learned a lot of things that I was able to use in landing my position at the small business I ended up working at from right after I graduated college in 2012 up until March of 2020. But my spark for pursuing art returned to me a bit earlier, in 2016, following a suicide attempt that left me unable to move around very well for a stretch of months. It just so happened that I stumbled across a channel on Youtube that focused on concept art. I thrilled that such a thing even existed, and I became OBSESSED, thrilled that a job like that even existed. I watched every art-related video I could find on Youtube, blew through self-directed online classes, bought books, and sketched profusely. Coincidentally, in the summer of 2016 my friend began a weekly paint night and that's where I discovered a love of watercolor. Even after she moved away I still continued to practice painting, slowly building my confidence from primarily sketches and drawings with pencils, to the wonderfully frightening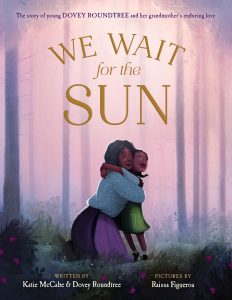 and exciting world of color. I began to post to Instagram, and through a series of strange events, too long to list here, I landed a literary agent who introduced me to the world of children's books. Through an act of God I landed several book deals within a very short time frame, and so began the pursuit of this life path: returning to my childhood self, who seemed to know me better than I do now. Art was a literal life-saver for me, seeing me through some very intense up and downs in my life. There's something that happens when I'm "in the zone" so to speak that feeds my soul and makes time, to-do lists, wants and worries, fears and anxieties, heck, even life slip away. And if that wasn't enough, just knowing that my art can be used to bring joy others makes my heart swell with happiness and purpose. I don't mind starving, but I definitely need to be an artist!
The Inspiration
There are way too many to list (especially when you consider the unruly beast that is my Pinterest page/Instagram Saves) but some artists whose work I come back to again and again: Iraville (Ira Sluyterman), Lee White, Dan Tavis, Marco Bucci, Nathan Fowkes, Eyvind Earle, Laura A Hughes, Mary Blair, Pascal Campion. There's digital and traditional artists in there. Somewhat fitting I think, because I feel like I'm on a quest to find the perfect way to marry the two mediums!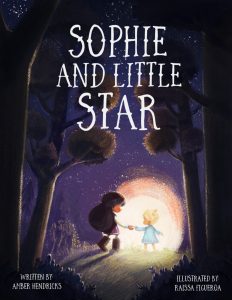 The Process
I wish I had more of a definitive answer to this question, but it feels like my approach to my illustrations is always shifting a bit! When I'm creating art for myself I rarely if ever have an idea before I start doodling away on my Ipad. Normally, facing that dread-inducing blank canvas, I will just start grabbing random colors and brushes and making a mess. I'll keep scribbling nonsensical blobs until something starts to emerge from the chaos. I'll start taking the image in that direction then,  but if at any point I decide I'm not feeling the emerging setting (characters always get added in last) then I may rotate the canvas to see if anything else comes to mind. Eventually I'll get locked into an environment which I can render out to my hearts content (I love the free, messy brushstrokes of traditional paint, so I don't stay in that phase too long). And once the setting is….set (LOL) I will come up with a character(s) that fits. I've recently been able to have my studio be separate from my bedroom, which I find extremely helpful to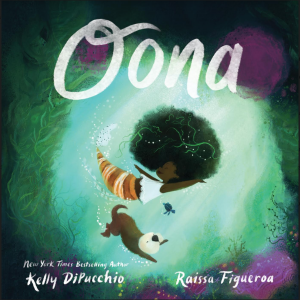 have that sort of work-life balance. 
The Buzz:
We Wait for the Sun
"Makes magic out of a true moment, as the best picture books do." –Kirkus
Oona
"A small heroine young readers will be happy to meet."–Kirkus
Princess Unlimited
"Figueroa's art has the compositional verve and plucky characterizations of classic Disney animation." –Publishers Weekly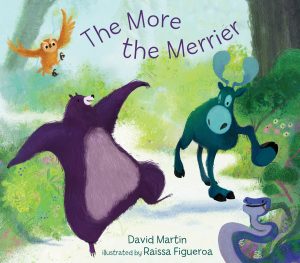 The More The Merrier
"Joyous, upbeat, toe-tapping, hip-swinging, high-stepping fun." –Kirkus
Website: rizzyfig.com
IG and Twitter: @ rizzyfig