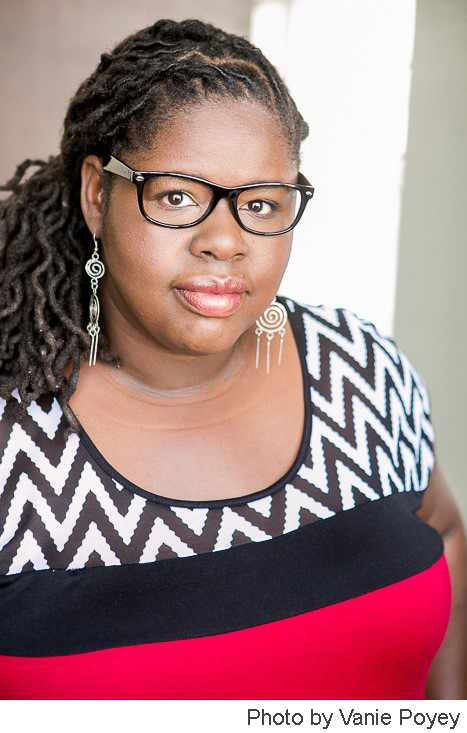 Chatting with the delightful Marie Arnold was like settling in for tea with a longtime friend. And as a writer for children (as well as teens and adults), Arnold writes from a place of care and empathy. In her debut middle grade novel, THE YEAR I FLEW AWAY, "I really wanted to go against that and reach out to kids—who are listening—to know that being an immigrant isn't a bad thing," she told We Need Diverse Books. "It's actually a plus. I was hoping that if there are any kids like me, I wanted them to read it and feel a little bit less alone. If you can read it and think, 'Hey, I'm not by myself,' then I think it'll be worthwhile. It seemed like this was a good time."
From her bio: Arnold was born in Port-Au-Prince, Haiti and came to America at the age of seven. She grew up in Brooklyn, New York alongside her extended family. Marie enjoys creating stories full of adventure, and wonder, which center on girls of color. When she's not writing, she's adding to her insanely long Netflix queue and trying not to order pizza. She lives in Los Angeles, CA.
THE YEAR I FLEW AWAY has a witch, a talking rat, New York City, and a girl named Gabrielle who is trying, like so many of us, to fit in. From her publisher: "It's 1985 and ten-year-old Gabrielle is excited to be moving from Haiti to America. Unfortunately, her parents won't be able to join her yet and she'll be living in a place called Brooklyn, New York, with relatives she has never met. She promises her parents that she will behave, but life proves to be difficult in the United States, from learning the language to always feeling like she doesn't fit in to being bullied. So when a witch offers her a chance to speak English perfectly and be "American," she makes the deal. But soon she realizes how much she has given up by trying to fit in and, along with her two new friends (one of them a talking rat), takes on the witch in an epic battle to try to reverse the spell."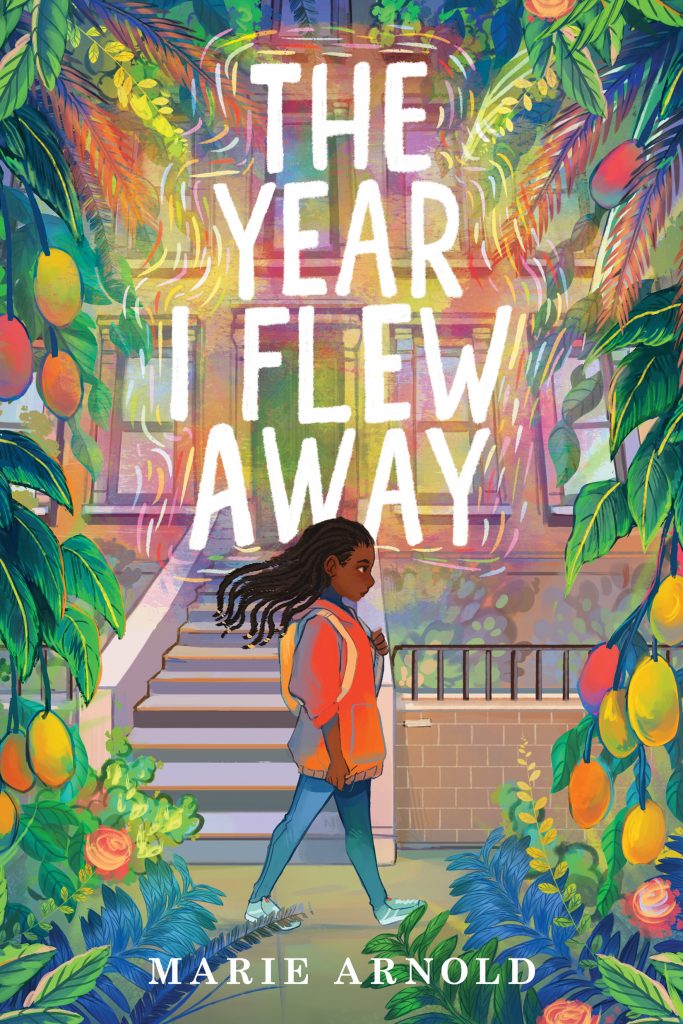 The Buzz
★"This refreshing middle-grade story offers a 'new kid' narrative that defines the heart of what it means to be American in today's world. Arnold champions the beauty and complexity of Gabrielle's culture, which is intensified by Caribbean mysticism, an unlikely (yet highly influential) character, and the bustling backdrop of the City of Dreams. The beauty of this book lies in its depiction of not only the joy and excitement but the sacrifice and weight of immigration for young people. Arnold is thorough and intentional in fleshing out what it means for Gabrielle to support her family back in Haiti, which heightens the stakes of her choices, making readers even more deeply invested into her success. This book will shift the notion of what exactly it means to be Black, to be an immigrant, and to fit in and be accepted." —Booklist, STARRED review
★"Arnold skillfully fuses distinct immigrant experiences with the supernatural to express a universally felt desire for belonging….Gabrielle is a charming narrator, and of course, good guy (girl) magic wins out in the end, but the threat to immigrant lives and identities is presented poignantly nonetheless in this richly imaginative origin story of one Haitian American girl that offers a fantastical take on immigrant narratives." —Kirkus, STARRED review
"Balancing realistic and fantastical elements, Arnold's astute debut asks hard questions about what it means to be an American and who is considered one." —Publishers Weekly
You've ordered already, right? Because this sounds AMAZING, yeah? And Marie Arnold is so much fun. Listen in as she shares her story, and we talk writing, breakfast cereal (oh, the forbidden Cookie Crisp!), and ordering food at a Jamaican restaurant.