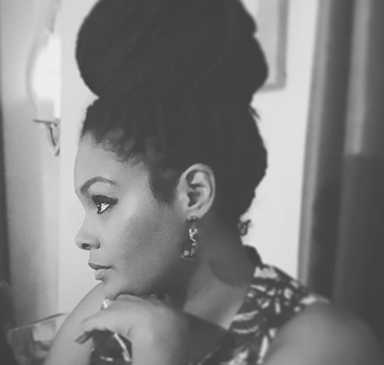 Chances are you're already familiar with Little Leaders: Bold Women in Black History, given it had already earned best-seller status before its official release date. But how familiar are you with its creator, Vashti Harrison? In today's 28 Days Later spotlight, Harrison shares her path from art student to New York Times instant bestselling author-illustrator—a path paved by intentionality, industry, and determination. Read her spotlight below and join us as we celebrate her wonderful work and success story!
The Journey:
Children's books were never a part of my plan. Even though I loved drawing as a child, I would never have guessed this is where I would end up. Only a few years ago, my only goal was to make films. I studied Studio Art and Media Studies at the University of Virginia (c/o 2010), where I had a focus in cinematography. I later went to CalArts to get my MFA in Film (c/o 2014). CalArts is pretty famous for being the "Disney School" of animation, but I was in an entirely different department.
While I was finishing my thesis film in my final year, I decided to take a drawing class for fun. I drew a lot as a child, through high school and into college, but once I started making films, I stopped entirely. I was so frustrated that I couldn't keep up with the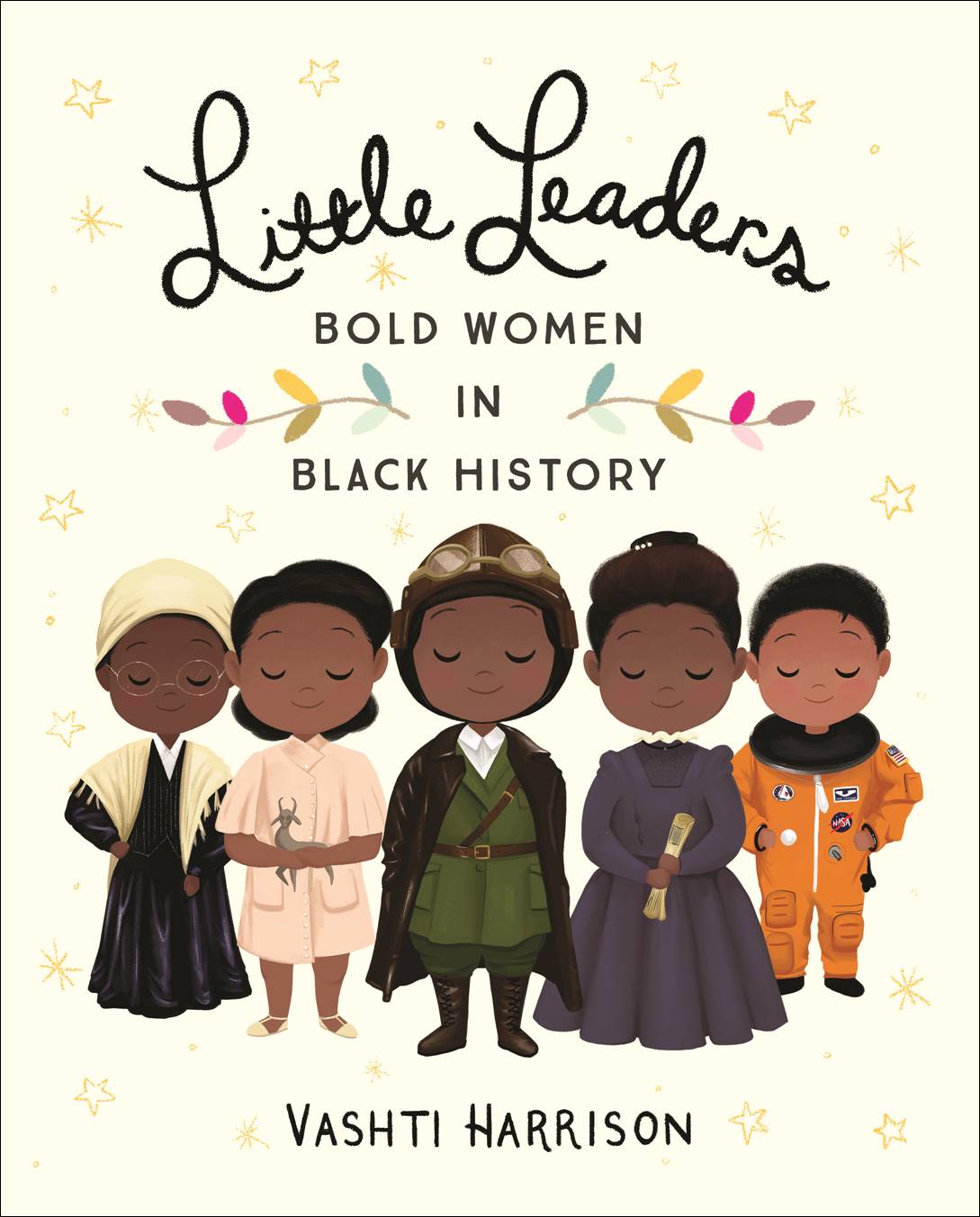 undergrads in that program that I made it a personal goal to draw every day. I continued making films, showing them at film festivals, and I got a job in television. But everything changed when I got laid-off and I couldn't find more work.
Illustration, weirdly, was the only thing bringing me any income; a few commissions here and there. Even though it was terrifying and I was super insecure, I was desperate for a creative job. I made a decision to move back home with my parents and give illustrating a real shot. I joined SCBWI so I would have some guidance in the world of publishing. I submitted an illustration in their #DrawThis competition and it won. It was placed in the monthly newsletter which caught the eye of an art director and I got my first offer to illustrate a book. It was equal parts validating and terrifying. Even though I was scared, I had no option but to work as hard as possible! Things really snowballed from there. Later in 2016, I went to the SCBWI Mid-Atlantic Conference where I met my agent. She helped me sign a couple more picture book deals, and in Dec 2016 I moved to New York. Just two months later I had the idea for Little Leaders.
The Backstory:
During Black History Month 2017 I started a drawing project for myself. I wanted to illustrate one black woman from American history every day for the month of February and to post a short biography about her life. I was inspired by other art challenges like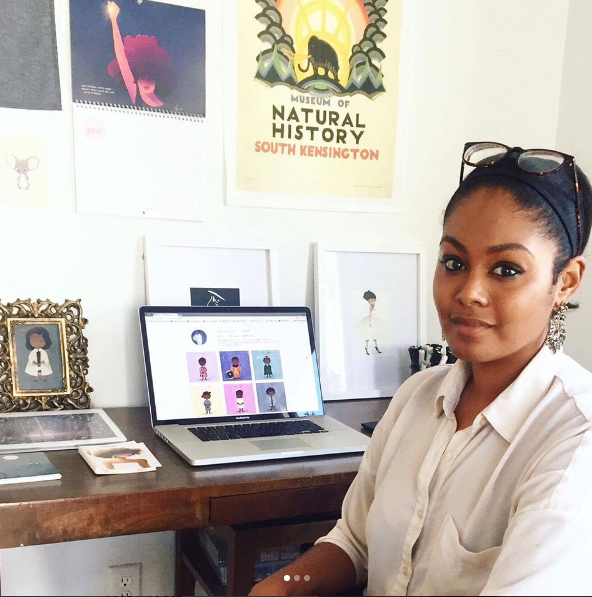 MerMay and InkTober, but I wanted to be very intentional with this project. When Carter G. Woodson started Negro History Week in 1926, he wanted to celebrate the stories that are often neglected. I felt inspired to use it as an opportunity to focus on black women specifically, whose stories have been doubly neglected through history.
I didn't expect when I started the project how deeply connected I would feel to their stories—stories of hard work, dedication, courage through adversity, love for craft and love for family. By the first one, I knew it was project that would mean a lot to me and other people. The posts became very popular on Instagram, so I asked my agent if she thought there was potential for a book here. We pitched the idea to several publishers, and ended up with a deal from Little, Brown Books for Young Readers. It all happened very quickly and in order to have it ready for Black History Month 2018 we had to hit the ground running. I finished writing the bios during the summer of 2017 and turned in all of the final artwork in late September! Around then we got an offer to do a UK edition—where we would switch out seven Americans for Brits. That was finished around the end of October and will be released March 1, 2018—in time for Women's History Month.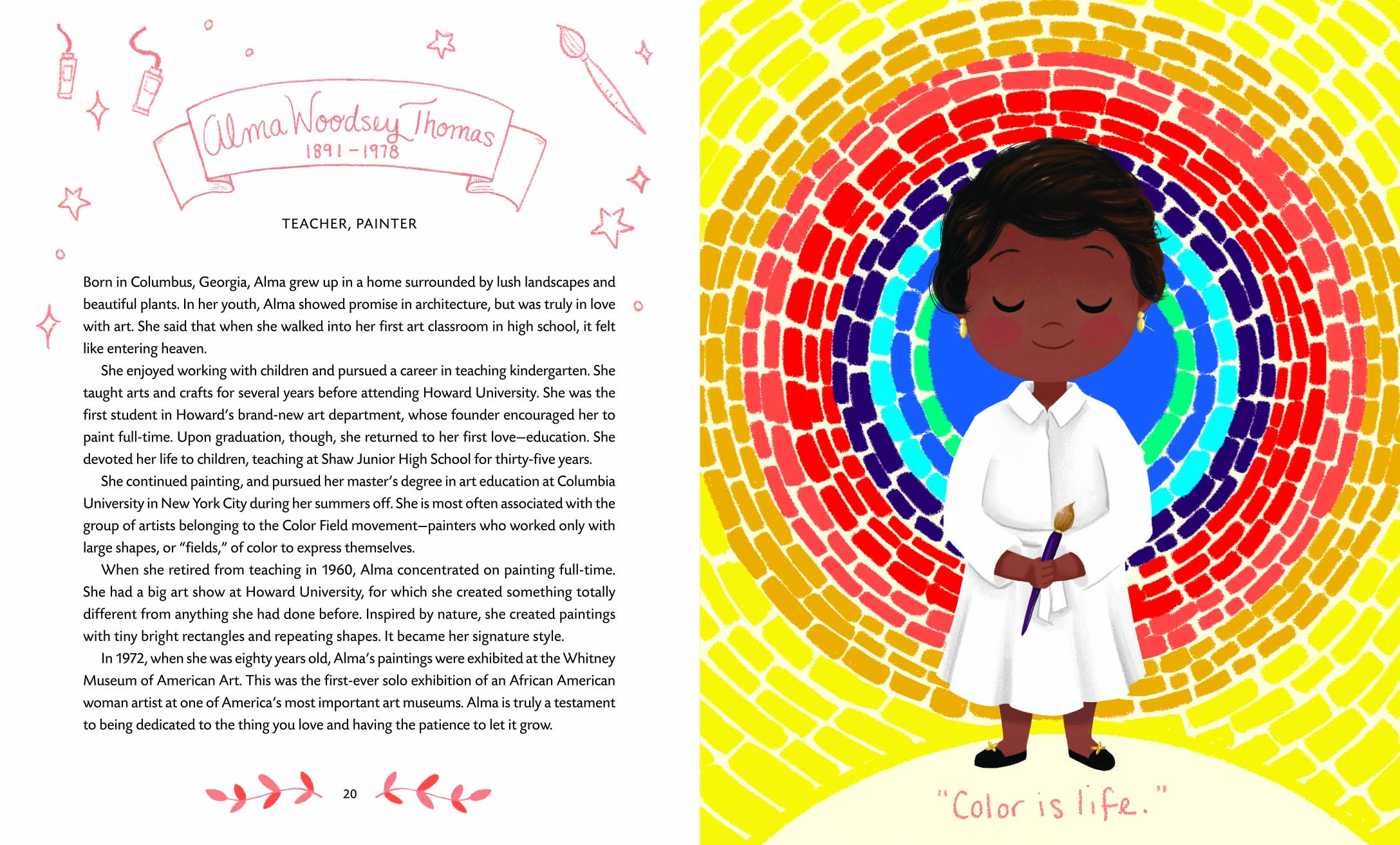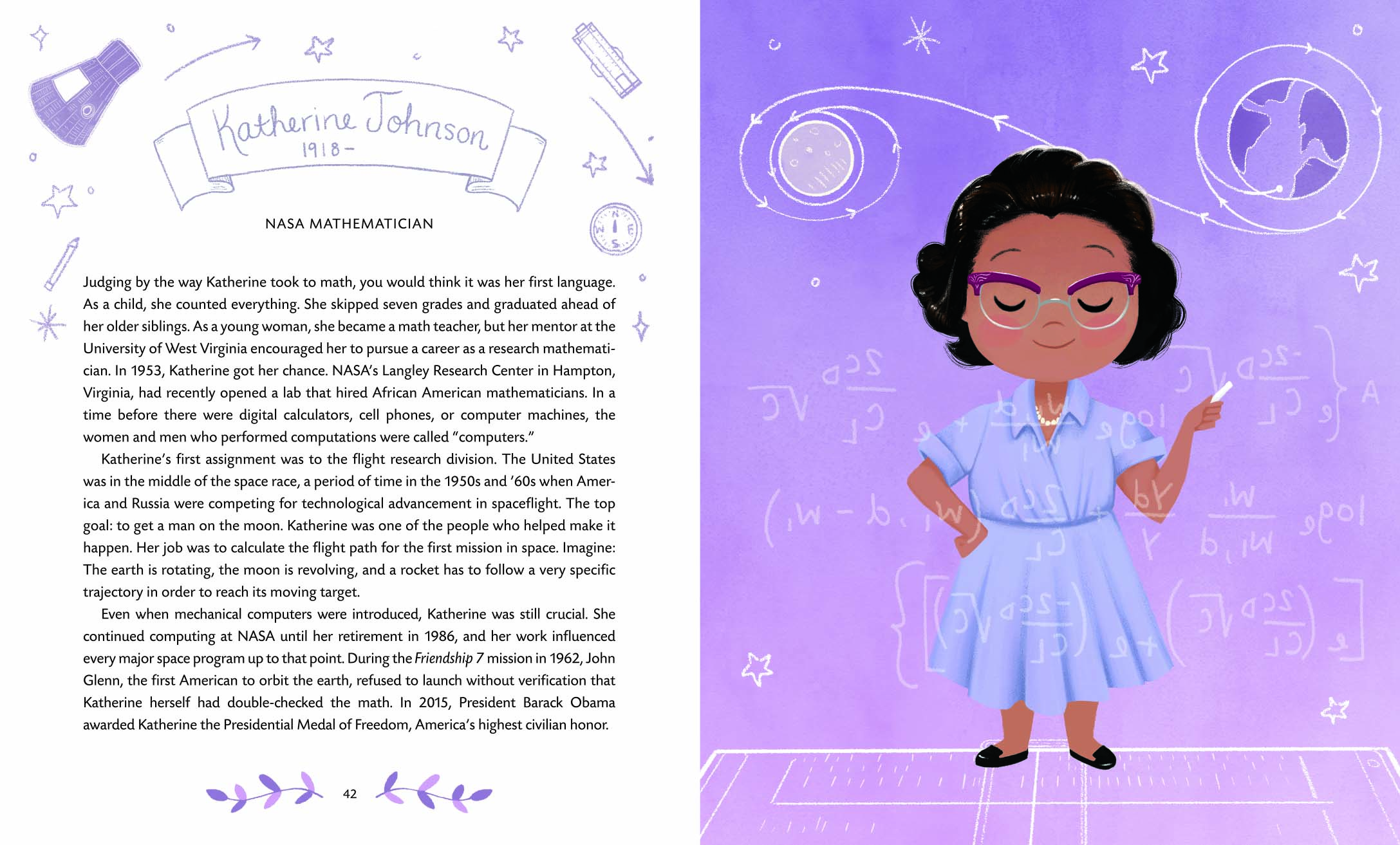 The Inspiration
I get inspired by a lot of things. I walk around with an active eye—perhaps a holdover from cinematography—to find magical moments anywhere. I either make mental notes of how the light is falling or about certain colors on the sidewalk, or I take photos to create a visual library. But since I didn't study illustration, I look to other artists for inspiration as well. There are a lot of contemporary artists that I love: Pascal Campion and Brittney Lee. Classic Disney artists like Mary Blair and Eyvind Earle. Storybook illustrators Gyo Fujikawa and Miroslav Sasek. I am an active consumer of content, so I'm constantly looking and reading. I especially love going to film festivals to see what's new on the horizon. One of my favorite things from college would be coming up with ideas for my films while I was in my film history screenings. Melies and German Expressionism will do that to you!
The Buzz
It's been very exciting to see how much buzz has been stirring around my book. Posts going viral, strangers posting about it, media outlets chatting—it's so wild! People are very, very supportive and write to me every day thanking me for creating work like this. It's been an incredible and humbling experience.
Media News
The Daily Show with Trevor Noah
Author Social Media Links