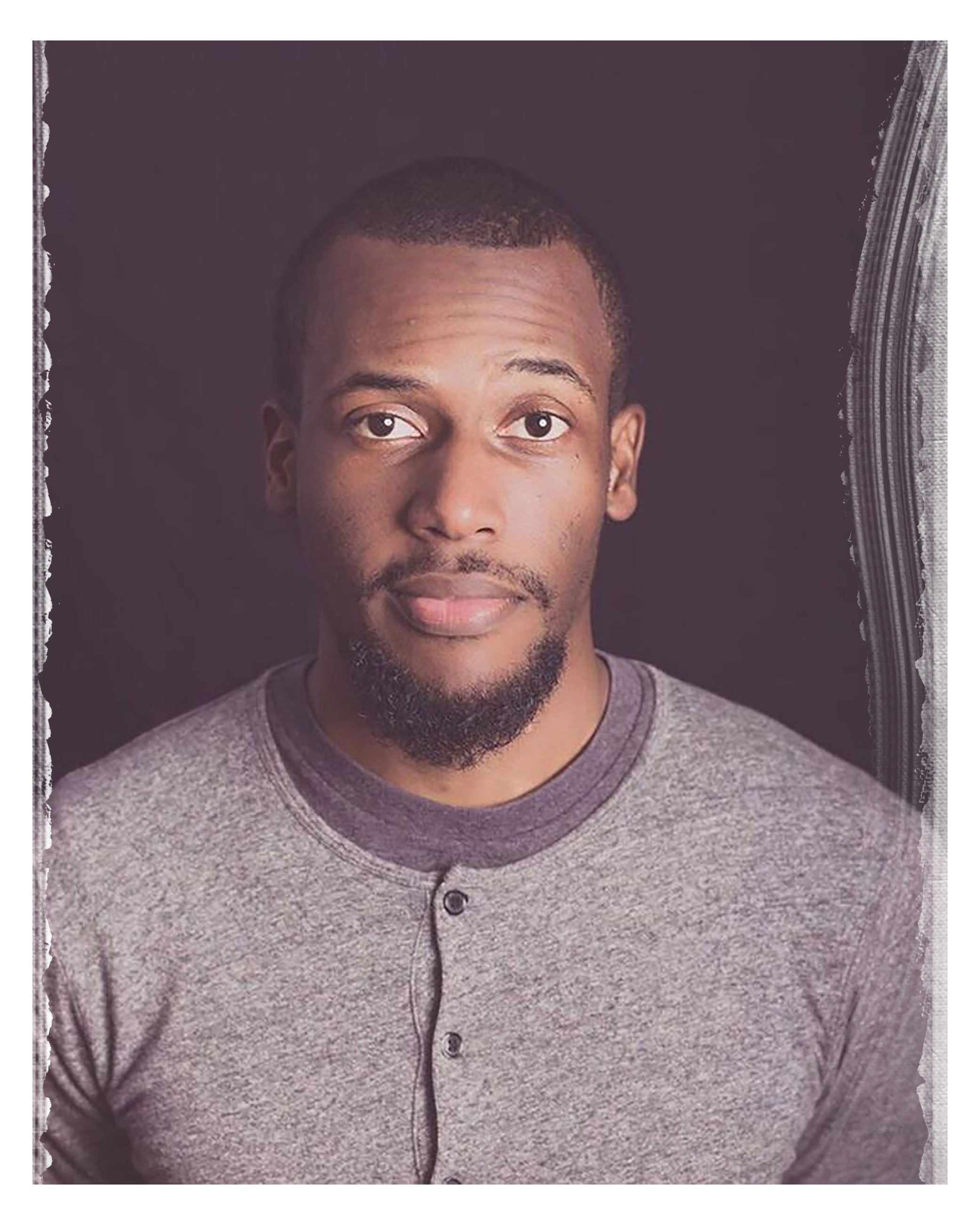 Some people score book deals through agents. Some get them by submitting work directly to a publisher. Nikkolas Smith, a concept artist and imagineer, landed his first children's book contract by posting a painting online. His rendering of Olympian Simone Biles right after she won gold went viral and inspired him to create a painting of the 11 golden girls who won at Rio. That made Internet magic too and caught the eye of journalist Shaun King whose post helped it gain the attention of Sky Pony Press. Days later, Nikkolas had his first picture book deal.
"Our story begins with two future champions, born three days apart," his story opens with a spread focusing on Simone Biles and Katie Ledecky. It's a sweet book that explores the paths to greatness for the young women who would win Olympic gold and America's hearts.
We are proud to salute Nikkolas' inspiring work on Day 3.
The Journey
I was always drawing growing up, but I never knew that I wanted to be a professional artist, so I decided to go to school for Architecture, at Hampton University in Virginia. After receiving my Master of Architecture, and becoming a finalist in the Disney ImagiNations design competition, I accepted an internship at Walt Disney Imagineering, and moved straight to Los Angeles. The most incredible artists work here. Not only that, they also gave me free digital painting and sketch lessons, which rejuvenated my passion for art, and helped inspire me to crate my own personal art/design firm on the side, Nikkolas Design.
The Backstory
For all of 2016, leading up to the Olympics, I was working hard to get my children's book ideas developed and submitted to the nation's top literary agent. However, once the Olympics came during summer 2016, the kids book opportunity of a lifetime presented itself without the help of any agents; only social media. I grew up in Spring, TX and went to school with Simone Biles' big brothers, so I told them I'd make some fan art of Simone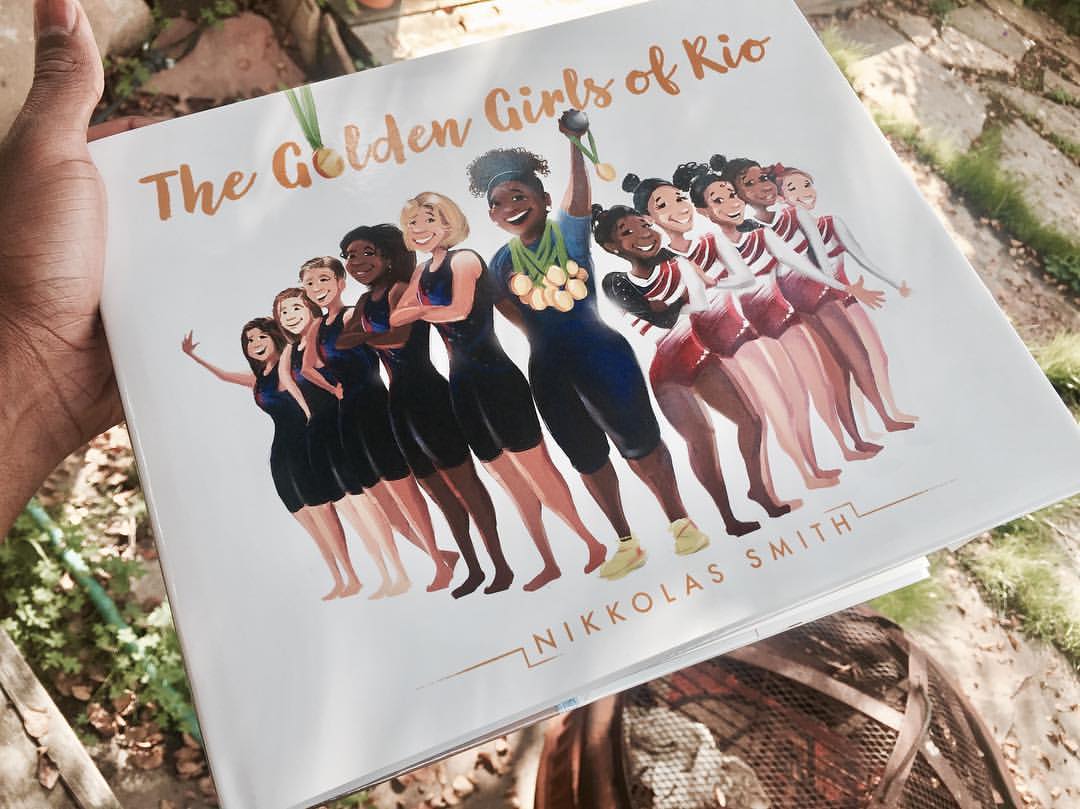 'when' she won a gold medal. I created that piece when she won, and then a "Simones" piece that included Simone Manuel. As those art pieces began to go viral, I decided to make a mock children's book cover featuring the full gymnastics team, swim team, and shot-put winner Michelle Carter, and called them the "Golden Girls". This became my most viral art piece of the summer, and within a couple days, I received an email from Skyhorse Publishing, with an offer to publish my first children's book!
The Process
For over 3 years now, I've taken a couple hours every Sunday to create a digital painting, known as my "Sunday Sketch" series. These are art pieces that come out of whatever I'm feeling that week, or whatever is going on in the world that needs to be reflected, as Nina Simone suggested an artist should do. I then use my Wacom tablet (Bamboo Fun) and sketch with the stylus in Photoshop, creating portraits, landscapes, political cartoons, InfoGraphics, etc. 
The Buzz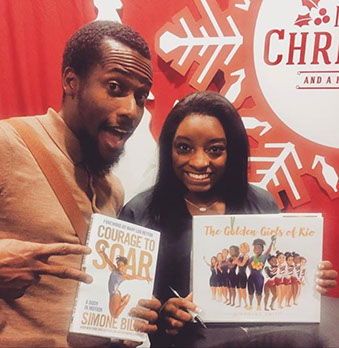 My Golden Girls of Rio book having started as a viral social media art piece, was a popular seller when it was published, and I was honored to find out that it had been nominated for an NAACP Image Award in the children's literature category. I was also fortunate to connect with Simone Biles when she was in Los Angeles for her book tour, and we had a nice Tweetable moment of sharing our photo together with our two books. Dozens of young boys and girls have shared their photos of themselves reading the book, and I couldn't be more overjoyed to see the gold medal excitement spreading across the country.
Learn more about Nikkolas here.