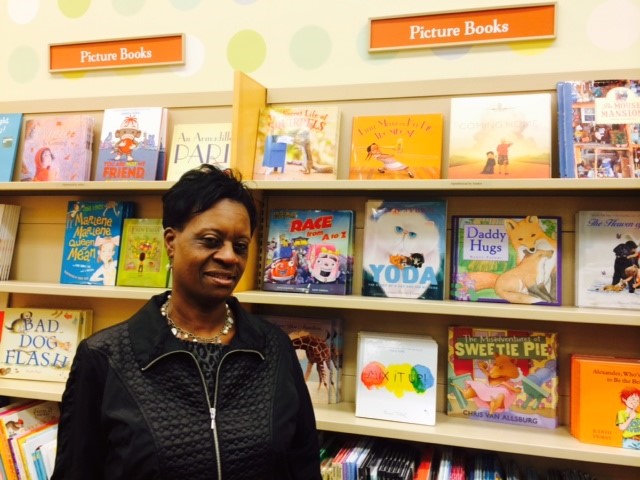 As a child, Katheryn Russell-Brown remembers enjoying books like The Snowy Day by Ezra Jack Keats and cherishing the coloring book, Color Me Brown. Her mother made sure she saw affirming images of herself.  When Katheryn became a mom, she wanted the same for her twins. "I was determined that they were going to have realistic and interesting images of themselves reflected in our home library, " she wrote in this Brown Bookshelf post. As she collected books featuring brown children, she began dreaming about writing them herself.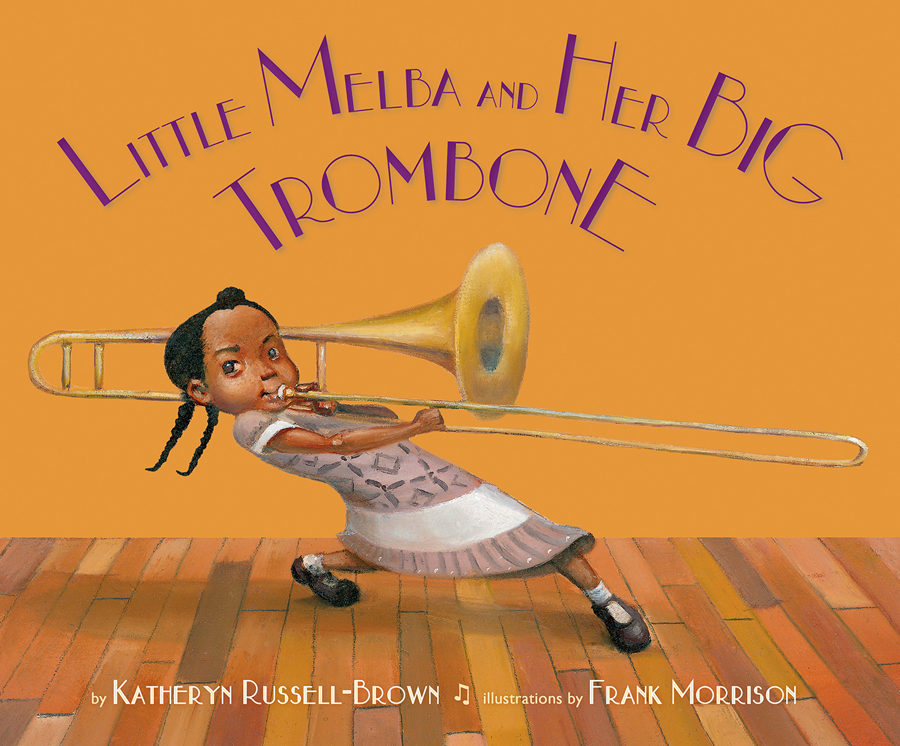 Katheryn's debut picture book about pioneering trombonist and arranger Melba Liston, Little Melba and Her Big Trombone (illustrated by Frank Morrison, published by Lee & Low) was inspired by listening to Nancy Wilson rave about her work on a radio program. For Katheryn, professor of law and director of the Center for Race and Race Relations at the University of Florida, raising awareness of Melba's work became a mission. She used her expert research skills and gift of writing to create a winning story that has been featured on many best lists and has received multiple honors and starred reviews.
Here Katheryn shares her inspiration, children's writing journey and creative process:
The Journey & Backstory
Patience and perseverance. I had to rely on both of these throughout the years-long process of finding an agent and publisher for my first children's book. Patience is the key to getting through the process. What was particularly unnerving was the wait after sending out query letters. Most times the response was by snail mail—a form letter that basically said thanks but no thanks. Sometimes the rejection came in e-mail form. A few responses came quickly, but sometimes I didn't hear back for months. Then there are those agents and publishers who never, ever responded to my query letter. With each rejection I dusted off my bruised feelings and kept going—believing that someone would "get" my story and see its potential. It also helped that I had a mentor, a published children's book writer, who kept encouraging me to send out my manuscript. After a few months of mostly silence, I started hearing back from agents who expressed a little interest. Ultimately I went with Adriana Dominguez at Full Circle Literary. She was very knowledgeable about the business of children's book publishing and she expressed sincere interest in working with me as I develop and grow as a writer of children's books. She has been fantastic to work with.
Inspiration
Here are a few things that fill me with inspiration to write for children (and make me feel good):
Any song on Earth Wind & Fire's "Spirit" album (1976)
Dinah Washington's voice
An amazing art exhibit, such as Kara Walker's "Sugar Sphinx"
An incredibly blue sky with translucent clouds
Seeing a young child hold and read a book
Listening to "Sketches of Spain" by Miles Davis
Reading a beautiful and touching book, such as Bebe Moore Campbell's Sweet Summer
Picture book art. Frank Morrison somehow managed to bring Little Melba to life in ways that I could not have imagined. Simply divine.
The Process
I've only published one children's book. So, I can't say that I have my process down to a science. I have, however, written non-fiction books for adults (on race and the criminal justice system). Also, I've written a few other children's stories that have not been published.
I keep different journals. One is for story ideas. Another is for expressions, words, phrases, etc., that I've come across—maybe from a newspaper article or from a story I've heard on the radio—something I might use in a future story. Once I select a topic, I start gathering information. I always keep a journal for the book I'm working on. In this journal I write and clip any information or research on my topic area. Also, any books or other resources that I can use, or people who I may want to contact to ask some questions about the topic or person I am writing about.
When I finally begin to write the story, I will have a general outline of how the book should go, from beginning to middle, to end. However, I don't limit myself to a set number of words. I just write! I save the editing for later. This is my "big pot" approach. I put all my words into the pot (onto the page) and then, after the pot is full, I start to take things out that don't (or can't fit) the story I'm telling.
After I have a solid draft—a completed story—I take it to my local Society for Children's Book Writers and Illustrators (SCBWI) group for feedback. Then I edit some more. And, I edit, edit, edit, edit, edit…..
The Buzz
Little Melba has been welcomed with open arms. I'm thrilled that it has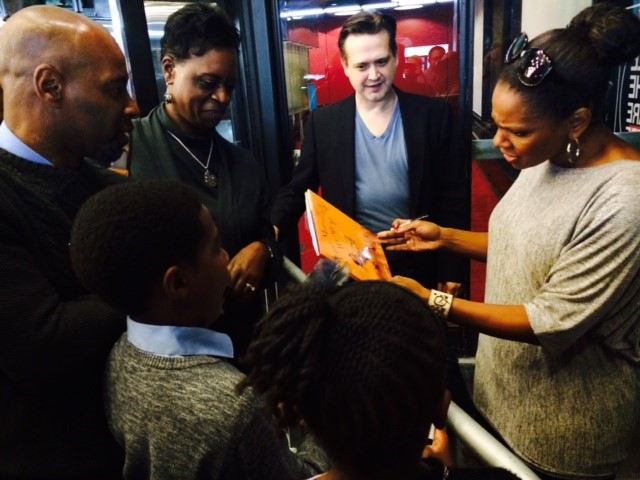 found a home on several Best-of-2014 book lists, including Kirkus Reviews, the School Library Journal, the Huffington Post, and the Center for the Study of Multicultural Children's Literature. The book also received a 2014 Eureka Honor Book Award (California Reading Association). And, Little Melba has been nominated for an NAACP Image Award for "Outstanding Literary Work, Children." This nomination is particularly meaningful to me because my dad, Charlie L. Russell, won an NAACP Image Award in 1973 for writing the screenplay for his movie, "Five on the Black Hand Side."
Find out more about Katheryn Russell-Brown on her website.