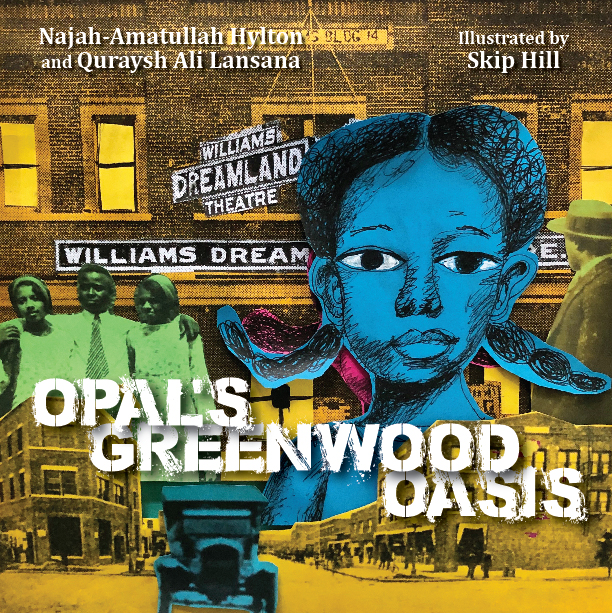 The upcoming centennial of the Tulsa Race Massacre on May 31, 2021 – June 1, 2021 offers us the opportunity to hear from Black creators telling the story of what happened in the Greenwood District of Tulsa, Oklahoma in 1921 through books, television, film, radio and other planned public programs. Three Black creatives in Oklahoma will share the fictional story of a young Black girl living in Greenwood in their forthcoming picture book, Opal's Greenwood Oasis, to be published by The Calliope Group on February 2, 2021.
Traci Sorell (Otsaliheliga/We Are Grateful, At The Mountain's Base) caught up with the creators to find out how this book for upper elementary students came to be.
Traci:   Najah and Quraysh, I know the centennial of the Tulsa Race Massacre prompted your collaboration to create this book now. But tell us how you came together to craft the story of Opal's Greenwood Oasis and why you choose a picture book targeted for upper elementary students to do so.
Najah:   When Q moved to Tulsa, in 2018, I believe, he immediately started thinking ahead to the centennial.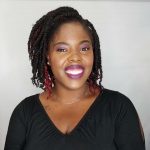 He presented me with the opportunity to collaborate with him on a children's book about Greenwood and I was glad to share it with him. The process was smooth: we shared ideas, he did all the research, and I did the drafting. The revising and editing was collaborative. It worked well. Our work has always kept students in mind, and third grade was the youngest age we felt comfortable crafting this information for.  Obviously, we encourage parents to share information with their children as young as they feel is appropriate.  We always like to think about curricula and classroom guides to accompany our writing, so we also focused on the capacity for this being taught in upper elementary schools.
Quraysh: I've been researching Greenwood and the Massacre for almost twenty years, with the goal of writing several books released for the Centennial. As an educator, historian and journalist, I have long been motivated by the ways in which we teach/present difficult history and/or news events to young people.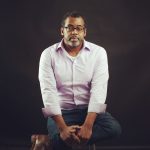 Introducing elementary students to the vibrant history and evolution of Greenwood, where Black Oklahomans created thirty-six blocks of economic wealth and independence in the face of some of the harshest Jim Crow laws in the nation, is paramount to my approach. Emphasizing Black excellence over Black pain, this book shines a bright light on the genius and entrepreneurial spirit of Blacks in the district. I wanted our youth, of all ethnicities, to experience this magnificent community built by Black hands. Most especially young people in North Tulsa and similar communities of color nationally that struggle daily with the profound effect of systemic racism.
Traci:  As we know the illustrator tells at least half or more of a picture book in illustrations. I was struck by the color palette and how that framed the story. As you read the text, Skip, what made collage and the colors of gold, fuchsia, turquoise and lime green feel like the best way to bring Opal's experience to the reader?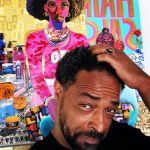 Skip: When we look through the lens of history, we typically see images from the past in either black and white, or yellowed sepia tones. Through my research of design, fashion and advertising from the 1900's, I discovered that bright yellow and turquoise were popular colors for painting new kitchens. Rosy mauves and fuchsia were colors used often in furniture and flocked wallpaper, as well as in women's fashion. The use of lime green was considered a modern touch. So rather than looking backwards from our present-day vantage point and creating a black and white world, my approach to the visuals in 'Opal's Greenwood Oasis' was to present Opal's day from the view of her contemporary present. I wanted to convey to the reader that one-hundred years ago, Opal experienced her world in bright, vivid, living colors as we do today.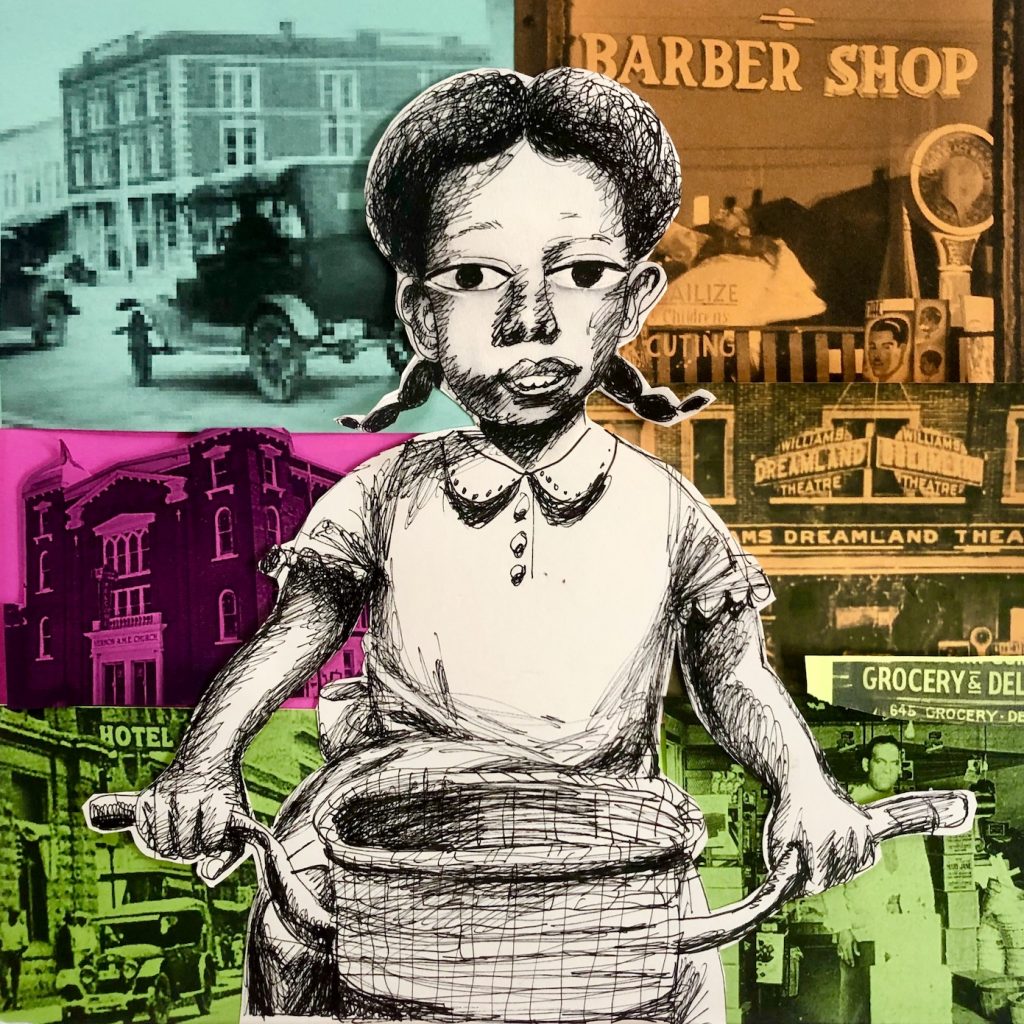 Traci:  What does each of you hope young readers will take away from Opal's Greenwood Oasis?

Najah:   The most exciting thing about this project was that it focuses on Greenwood in its glory, rather than it living only as a ruin. I hope readers feel how at home Opal was, how tight knit a community can be, and how successful collaboration is.  They were all in it together in a way that I often wish I saw reflected around me today.
Quraysh: It is my hope young readers will experience the vitality and sense of community in Greenwood. I feel that the love, support and excellence in Greenwood is often lost or obscured by the horror of the Massacre. There's no question the Tulsa Race Massacre is among the most violent acts of racial violence in this country. But, there's also no question that Greenwood was among the earliest Black communities of wealth and means in this country. What distinguished Greenwood from Harlem or Chicago's Bronzeville is that Blacks owned their land and property.
Skip: I want them to know that children like Opal, like themselves lived, laughed and dreamed there. I hope young readers of all ethnicities will identify with Opal's joy in being trusted to run an errand for a parent. I want them to recall the thrill of riding their bike into the world beyond their street for the very first time. But the most important take for young readers should be that Opal's Greenwood actually existed. Readers should know that despite efforts to erase that existence from history, one-hundred years ago there was a place in Oklahoma where Black people, through hard work, struggle, determination and a shared purpose built a thriving, vibrant community.
Thank you all for this thoughtful conversation!
Opal's Greenwood Oasis will be released on February 2, 2021. 
For readers of The Brown Bookshelf:  Use the code BB25 by December 31st and get 25% off your order.
About the Creators:
Author Najah-Amatullah Hylton's "day job" is teaching English in Oklahoma City Public Schools. Opal's Greenwood Oasis is her first children's book. She has written for several news and magazine publications. Hylton performed in poetry slams for many years and published her first book of poetry "The Risk to Bloom" in March 2014.
Currently, Hylton is working on a second book of poems, social media-and poetry-enhanced secondary curriculum, and her video podcast "The Truly Beautiful and Inspired Teacher."  She seeks to bridge the gap between teachers and students and the community.  She believes education efforts should be collaborative to attain the most lasting achievements.
Quraysh Ali Lansana, a poet, historian, journalist, and educator, has written on a breadth of subjects documenting and meditating on the Black experience in America.
The author of eight books of poetry, his latest work, the skin of dreams: new and collected poems 1995-2018, was the winner of the Benjamin Franklin Silver Award in Poetry from the Independent Book Publishers Association and a Booklist starred review.
A Tulsa Artist Fellow, Lansana also serves as the executive producer of "Focus: Black Oklahoma," which airs nationally on NPR One. At the Oklahoma State University-Tulsa, he is the Acting Director of the Center for Truth, Racial Healing and Reconciliation; Writer in Residence for the Center for Poets & Writers; and Lecturer in English and Africana Studies.
Skip Hill is a mixed-media visual artist whose work is in public and private collections throughout the U.S., Europe, and Latin America. He worked previously with Quraysh Ali Lansana on the children's book A Gift from Greensboro (Penny Candy Books, 2016). Hill is also one of thirteen illustrators who contributed work to Thirteen Ways of Looking at a Black Boy by Tony Medina.
Hill's extensive body of artwork is comprised of illustrations, murals, paintings and drawings that weave a rich tapestry of styles, languages and philosophies rooted in world cultures. The artist currently lives and works in Tulsa, Oklahoma. View more of his work at skiphillart.com.