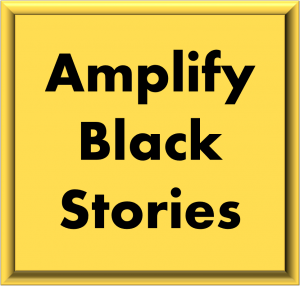 The Brown Bookshelf, in partnership with the Highlights Foundation, will soon be notifying our first storyteller cohort of their acceptance into Amplify Black Stories, a year-long program designed to mentor and build community among debut, midlist, and vanguard Black kidlit creatives!
In November of 2016, we issued a Declaration in Support of Children, in which we publicly affirmed our commitment to "help eliminate the fear that takes root in the human heart amid lack of familiarity and understanding of others and feeds stereotypes, bitterness, racism and hatred." Approximately 1000 authors, illustrators, and publishing industry professionals signed on to join us in this work.
In August of 2020, we published our Call to Action, in which we challenged the industry (publishers in particular) to do the work of empowering Black voices in all areas of children's publishing. Once again, industry professionals publicly professed their ardent support.
Now, it is time to move beyond declaring and calling. It is time to act. We are walking the talk through our Amplify Black Stories program, and we want to take this time to publicly thank those publishing companies and professionals who are walking it with us:
Andrea Brown Literary Agency
The Authors Guild
Benchmark Education
Bloomsbury Children's Books
Boyds Mills & Kane
Candlewick Press
Charlesbridge
Children's Book Council
Gallt & Zacker Literary Agency
Hachette Book Group
Highlights
Just Us Books
Lerner Publishing Group
Penguin Young Readers
Random House Children's Books
Renée Watson
Reycraft Books
Stimola Literary Studio
Workman Publishing
It is not too late to contribute to this groundbreaking initiative. To invest in us as we invest in Black voices, click here.