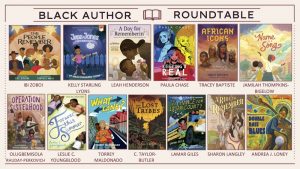 Resource List
The Brown Bookshelf is designed to raise awareness of the many Black voices writing for young readers. Our signature campaign is 28 Days Later, a Black History Month celebration of outstanding Black creators.
Just Us Books (read our Q&A with founders Cheryl and Wade Hudson here, and watch Just Us' YouTube series, "Just Us &".)
The African American Children's Book  Project  (read our interview with the founder, Vanesse Lloyd-Sgambati, here.)
Kweli Journal (read our conversation with founder Laura Pegram here.)
The Coretta Scott King Book Award Winners
Children's Africana Book Awards
Black Children's Books & Authors
Cynthia Leitich Smith's Cynsations
National Museum of African American History & Culture
Morningside Center for Teaching Social Responsibility
Books:
We Got This: Equity, Access, and the Quest to Be Who Our Students Need Us to Be (Heinemann) by Cornelius Minor
Being the Change: Lessons and Strategies to Teach Social Comprehension (Heinemann) by Sara K. Ahmed
Teaching for Black Lives (Rethinking Schools) ed. by Dyan Watson,
Jesse Hagopian and Wayne Au
Libraries, Literacy, and African American Youth (Libraries Unlimited) edited by Dr. Pauletta Brown Bracy, Sandra Hughes-Hassell and Casey H. Rawson
Websites of Authors Featured in the Roundtable:
*  See the KidLit Rally for Black Lives: Anti-Racist Resource List for an extended list of resources.